Building on a Strong Foundation
Tallahassee is a collection of marvelous assets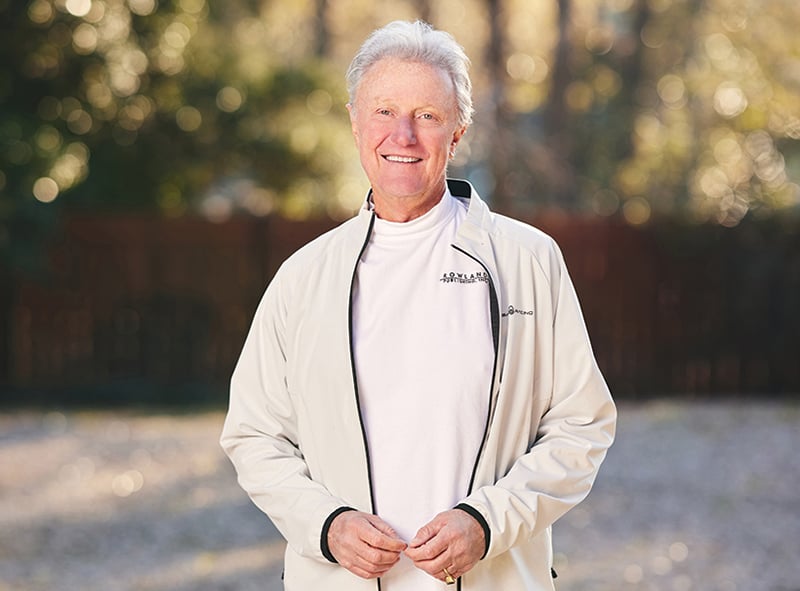 As I write this, the search-and-rescue effort continues in the area of our state ravaged by Hurricane Ian, even as the storm recedes from headlines throughout most of the nation. In Florida, however, images from scenes created by a hurricane that tossed businesses, homes and livelihoods about like dandelion seeds are enduring.
Invariably, we recognize that it could have been us. And, we are in the position to know that recovery from a major blow is a long-term proposition requiring years of cooperation among public and private entities. Before there was FLORIDA STRONG as a slogan, there was 850 STRONG. 
Ultimately, of course, the true measure of a community is not the strength of its buildings or its infrastructure, but the tenacity, resolve and character of its people. I have strong ties and fond memories of Southwest Florida that include my years as a student at the University of South Florida, and I know that area will summon whatever it takes to bounce back.
In October, I was reminded in grand fashion there are in our midst in Northwest Florida a good many women whose experience, talents and leadership contribute to the strength of our region. Rowland Publishing's ninth annual Pinnacle Awards presentation was held Oct. 5 at the Dunlap Champions Club at Doak Campbell Stadium on the campus of Florida State University. The club provided a magnificent setting for the event befitting of its honorees.
The Pinnacle Awards are reserved for women who have distinguished themselves both professionally and as public servants. The 12-member Class of 2022 included six highly deserving honorees from Tallahassee:
Diane McCain, the director for external relations and public affairs at the State University System Florida-Board of Governors.
Anna Johnson-Riedel, a longtime broadcast television personality and owner of the Riedel & Associates advertising agency.
Karen Vogter, founder of the Tallahassee Tennis Challenger, whose proceeds benefit the Vogter Neuro Intensive Care Unit at Tallahassee Memorial HealthCare.
Cristina Paredes, a senior consultant and business strategist at VisionFirst Advisors and the former director of the Tallahassee/Leon County Office of Economic Vitality.
The Honorable Tiffany Baker-Carper, a Leon County judge.
The late Iris Pittman Fellows McMillan, who was the CEO of her own publishing company. She died in October 2021.
All of these women, each in her way, channels her energy to the betterment of Tallahassee and the world. They were joined by honorees from Port St. Joe, Pensacola, Miramar Beach and Santa Rosa Beach.
Certainly, it has been a distinct and rewarding privilege for all of us at Rowland Publishing to bring influential, transformational women to the public's attention via the Pinnacle Awards. I should note that it has long been the case that the majority of employees at Rowland Publishing are women, and for all of their contributions to the success of the RPI brand, I am deeply appreciative.
In Tallahassee, we have much to be grateful for. We live in a beautiful city with a climate that you couldn't draw up any better. It is home to three outstanding post-secondary educational institutions in Tallahassee Community College, Florida State University and Florida A&M University. Tallahassee and Leon County's leadership is forward-leaning, and the business community is strongly entrepreneurial, ambitious and progressive.
We are a place proud of its status as the seat of government in Florida and reverential about its past. And the trees — I think that I shall never see a poem as lovely as a live oak.
As we approach another holiday season, let's be mindful of our good fortune, respectful of one another and cognizant of the fact that in this place and in this life, we are all in it together.
Wishing you peace and good health,
Brian Rowland
Publisher
browland@rowlandpublishing.com
---