Building Home Libraries
Bring Me A Book Franklin combats illiteracy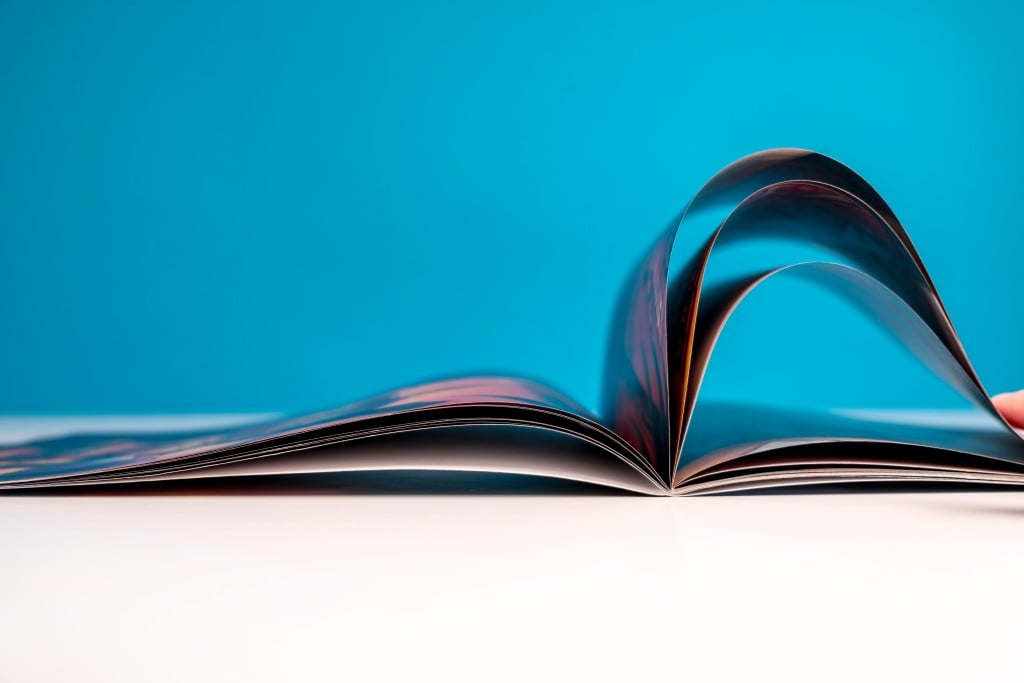 Just 34 percent of third-graders in Franklin County are reading at grade level, and that percentage is declining, according to the latest data available at the Florida Scorecard, a collection of metrics compiled by the Florida Chamber Foundation.
Michaelin Reamy Watts and Dave Watts and others involved at Bring Me A Book Franklin, a nonprofit founded by the couple in 2009, are trying to reverse that trend. The effort has engendered considerable community support, and there is evidence, anecdotal at least, that it is generating hoped-for results.
"Our mission," said Michaelin Watts, "is to ignite the passion to read in children from birth. We're trying to get them excited about books and ensure that they have wonderful, cozy experiences reading them. Research shows that children who are read to, learn to read readily. Reading leads to success in school and success in life, and access to books is key."
In its first years, Michaelin and Dave Watts funded Bring Me A Book Franklin entirely out of their own pockets. Now, they cover about 30 percent of its budget. A marked improvement certainly, but "I live in constant worry," Michaelin said. "I fear that if something happens to us, the organization may die. It has to be made sustainable on its own."
Michaelin and Dave are both 83 years old. She serves as the organization's president; he is the secretary/treasurer.
The Wattses have a good friend in California, Judy Koch, who founded the Bring Me A Book Foundation in the early 2000s and supplied much of the inspiration for the Franklin County effort.
"When my husband and I got interested in having a literacy program here, Judy wanted us to use their name," Watts said. "We share ideas. When they successfully pursued a Library of Congress Best Practices Literacy Award, they incorporated what we are doing and our name in the application."
Some of the practices employed by Koch in Silicon Valley translate to Franklin County, but the Wattses by and large have had to blaze their own literacy trail.
"Many parents here are illiterate because they are from families that have been involved for generations in seafood harvesting and processing — work that doesn't require the ability to read," Watts said. "We tried working with parents as our primary focus and soon realized we had to get other people involved."
The Wattses called upon doctors, asking that they give books to children at wellness checks. That initiative began at a pediatrician's office in neighboring Gulf County and now includes seven doctor's offices and a health clinic. Each office receives a fresh supply of 50–60 books quarterly, said Karen Kessel, Bring Me A Book Franklin's program coordinator.
Through recent years, Bring Me A Book Franklin has greatly expanded the list of events, locations and programs such as Head Start that serve as book distribution points.
"Before I got started, I would give a book to a child, and he would just let it drop to the floor," Watts said. "He did not see it as something of value. Now, children eagerly gather for read-aloud sessions."
Yes, the outlook on books is changing.
"I gave a book to a child, and he hugged it like it was a teddy bear," said Kessel, who has been with Bring Me A Book Franklin for six years. "He could not believe that he was being allowed to take it home. I was in the Piggly Wiggly, and a grandmother approached me and said she had seen me on TV talking about the importance of reading. 'Now, I'm reading,' she told me."
It can seem that wherever people assemble in Apalachicola and Eastpoint, Bring Me A Book Franklin is there: Christmas parades, Easter egg hunts, pumpkin patches, an annual festival conducted by the Hillside Coalition of Laborers, cookouts held by the Sheriff's Office for hungry families.
Some 45 "community bookcases" built by prisoners at the Franklin County Correctional Institute have been sprinkled about Apalachicola and elsewhere. Ace Hardware in Apalachicola has supplied materials for that project. Adult volunteers read books to children at the Franklin County School and the Apalachicola Bay Charter School. As part of a "Reading with Buddies" program, older students read stories to younger kids. Bring Me A Book Franklin coordinates "read-alouds" held at the Apalachicola Margaret Key Library. The charity joins with the Sheriff's Office and churches in back-to-school events, passing out children's books dealing with first-day jitters.
The charity's summer reading program, funded by a grant from Dollar General stores, combines reading with art and crafts projects. Ever think about what you might do with a colander and a supply of pipe cleaners?
Duke Energy has made grant awards to Bring Me A Book Franklin. Large contributions have arrived from California. A one-day fundraiser held locally generated $25,000 to create a new learning center at the old high school building in Apalachicola.
And, Bring Me A Book Franklin has worked to keep publicly funded programs related to early education alive.
"In 2017, the Head Start program was closed in Franklin County," Watts said. "I read about the closing in the newspaper. The Capital Area Community Action Agency (CACAA) had the Head Start grant for Franklin County. Their board was convinced that people weren't interested in education here."
The Wattses and Bring Me A Book Franklin led an effort to ensure that Head Start services were not curtailed. Personnel with the Department of Health and Human Services in Atlanta lent them a sympathetic ear, but said they would have to make their case with CACAA themselves.
They did, and they succeeded.
At the new learning center, Bring Me A Book Franklin will be located right next to Head Start to facilitate a continuing partnership.
Nothing encourages progress like progress. And, the literacy effort is becoming all the more urgent as traditional livelihoods in Franklin County dry up.
"I love my job," Kessel said. "I love the community of Franklin County. We are trying to make an important difference."
Get Involved
In its efforts to dramatically improve literacy rates and scholastic success, Bring Me A Book Franklin relies on a growing cadre of volunteers. Volunteers read books aloud to children in prekindergarten and kindergarten classes and at Early Head Start, Head Start and day care centers. They also stock community bookcases, label gift books for infants and children, deliver books to pediatricians' offices and health centers and help with special events. Anyone with an interest in volunteering is encouraged to contact the nonprofit via email at bringmeabookfranklin@fairpoint.net.