Following Cardiac Arrest, Brittany Williams Becomes CPR Advocate
Stressing that every individual take their heart health seriously and the life-saving importance of knowing CPR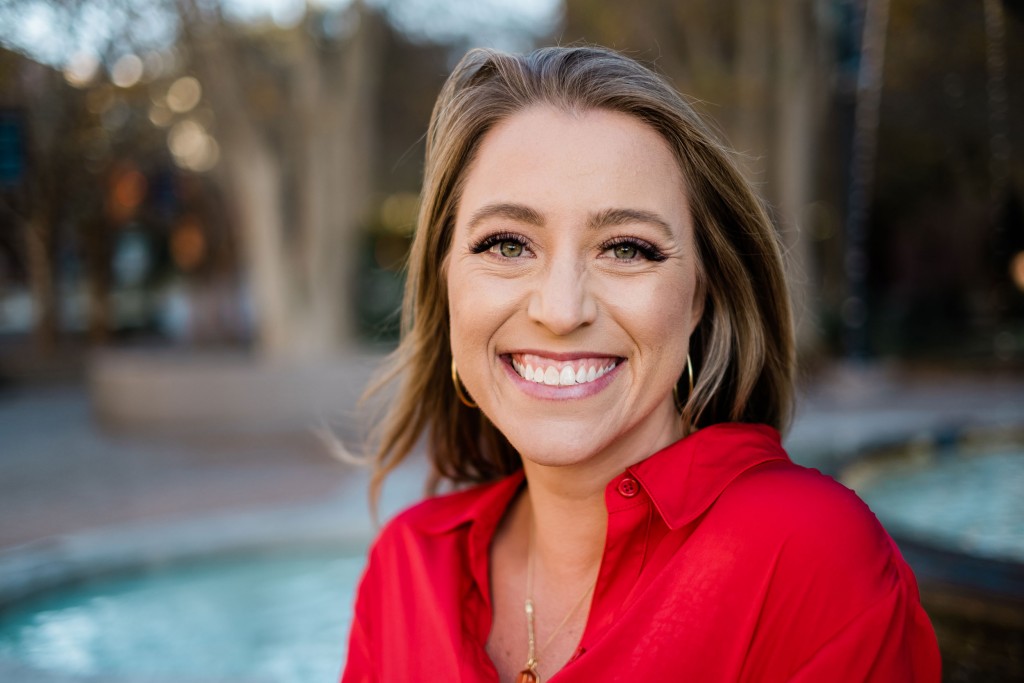 Like many Tallahassee residents, Brittany Williams settled in to watch Florida State football play Georgia Tech in the ACC Championship Game on Dec. 6, 2014. She an her family were vacationing in New York City, where they managed to find a table at a bustling sports bar near Times Square.
Brittany, however, never saw one televised play.
"No sooner do we sit down," Brittany's mother, Vicki, recalled, "than I look over at her, and it looks like she's having a seizure."
Her family sought help from other patrons of the bar. Two young men came to Brittany's aid. They laid her on the floor.
"All I could hear them say was 'no pulse,'" Vicki said.
The men, both optometry residents who did not know each other previously, began to perform CPR. Meanwhile, bystanders searched for an automated external defibrillator (AED). Neither the bar, nor any nearby establishment, had one.
CPR kept oxygen flowing to Brittany's brain until paramedics arrived with an AED. "CPR saved her life, literally," Vicki said.
Paramedics rushed Brittany to Mt. Sinai Hospital. There, she and her family discovered that she had suffered sudden cardiac arrest. She was diagnosed with Long QT syndrome, a rare condition causing an electrical malfunction of the heart, and received an implantable defibrillator designed to save her in the case of another episode.
Brittany was 24 years old and, prior to this incident, in perfect health. She ran nearly five miles a day, ate a healthy diet and, as she puts it, did "everything in life that you're told you're supposed to do to stay healthy."
She sees her story as a cautionary tale, one that highlights both the need for every individual to take their heart health seriously and the life-saving importance of knowing CPR. In the years following her cardiac arrest, Brittany has taken advantage of every opportunity to share that message.
Reunited with heroes
A few months after coming home from New York, Brittany received a call from the Fire Department of New York (FDNY). They invited her and her family on an all-expenses-paid trip to FDNY's annual Second Chance Celebration, where Brittany got to meet the paramedics and the two optometry residents who saved her.
"It was really heartwarming just to be able to hug them and thank them. I did not want to let go," Brittany said.
Not long after, the American Heart Association of Tallahassee became aware of her story, reached out and invited her to be the honoree of that year's Heart Ball. "After that," Vicki said, "things just started snowballing."
Advocacy work is a big part of Brittany's life. She frequently spoke at the invitation of the American Heart Association (AHA) of Tallahassee for years before moving to St. Petersburg, where she does the same for the Tampa-area AHA. She has been a guest at Fox and Friends, WCTV, a Times Square AHA event and a medical conference for a company whose device was used on her during surgery.
Occasionally, Brittany gets nervous in front of a group.
"Some days," she kidded, "my heart's racing so fast that I'm like — wow, I might shock myself."
But she has innate confidence. "It's my story. It's me. Once I get the first one or two sentences out, it just comes so naturally," she said.
Brittany encourages people to listen to their bodies. She experienced symptoms a few days prior to her own cardiac event. She was working one of her two jobs when the left side of her body went numb and tingly. She typed her symptoms into a search bar and found that they were consistent with stroke, heart attack and cardiac arrest.
"I sat back and said, 'There's no way. I'm so young.' Three days later, I was lying on the ground with no pulse."
To illustrate the importance of CPR, Brittany tells a story about someone she spoke to who completed a required CPR training one morning at work, then saved someone who collapsed at Publix a few hours later.
"I got chills," she said.
And, of course, she has her own story. Her mother, Vicki, puts it in simple terms: "My daughter is here today because someone knew CPR. It only takes a few minutes."
As for the future, Brittany plans to stay on message. "It's been six years, and I'm just going to continue sharing this story on and on and on."