Bringing FAMU to New Heights
Dr. Hightower's sense of purpose leads FAMU to new heights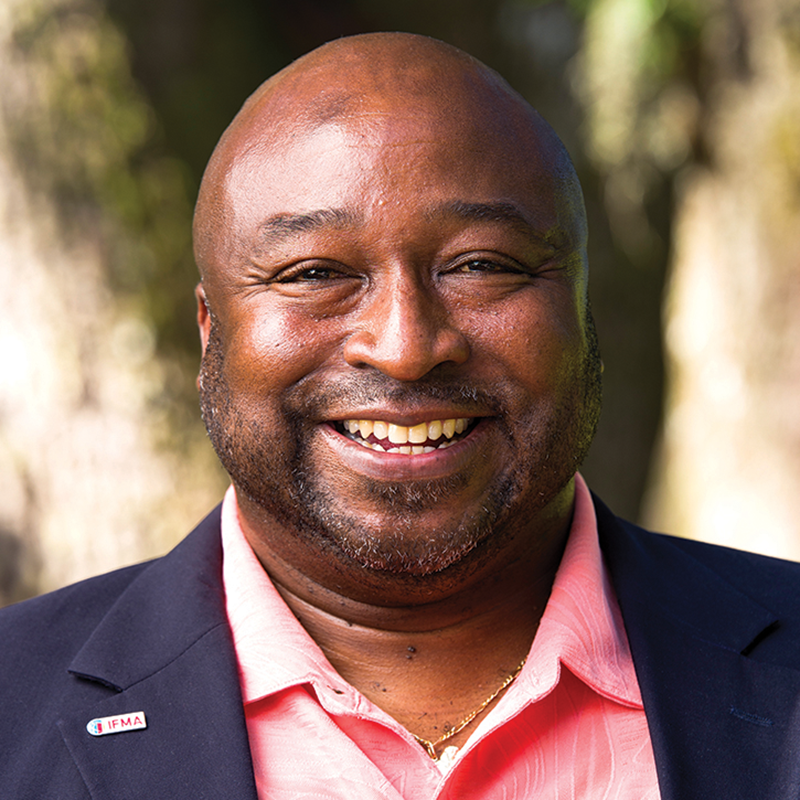 When Dr. Roscoe Hightower was an undergraduate student majoring in business administration at Florida A&M University, he harbored dreams of being the CEO of a Fortune 500 company. He wasn't, however, motivated to pursue power or wealth.
Instead, he hoped to leave the world better than he found it.
Although he isn't chairing IBM or Comcast today, Hightower views his 18 years as a marketing professor at FAMU as "a dream come true" and a rewarding twist in his life.
"I got the impact on the world but I got it differently," Hightower says. "Instead of being the head of a Fortune 500 company, I am a professor that has an impact on thousands of young people. So we're changing the world one student at a time, and it's incredible." 
Hightower has always favored a hands-on approach to higher education. 
Over the years, he has created six university courses in service, sports and entrepreneurship. In his classes, Hightower strives to teach students the real-world skills they'll need to succeed in a 21st-century workforce.
"I like to challenge students, so I set up courses that if you do well, what you've done will leave you very well qualified to get a job," Hightower says.
What will cement Hightower's legacy on campus, though, is his role in creating the undergraduate and master's degree Facilities Management (FM) programs at FAMU in 2012, which he affectionately calls "his baby."  
Originally an idea introduced by Dr. Shawnta Friday-Stroud, the dean of FAMU's School of Business and Industry, the FM program was built from the ground up with Hightower at the helm. It remains the only program of its kind in Florida and is the first FM program to be offered by a historically black academic institution. 
Facility managers, according to Hightower, oversee places including convention centers, airports and hotels. They ensure that government and environmental standards are met and supervise renovation projects. While the field offers numerous jobs, skilled graduates are few — a problem compounded by an aging workforce.
"Facilities management as an industry is in trouble," Hightower says. "Our average employee age is 49 while the American worker's average age is around 45. What that says is that in 10 to 15 years, we're going to have a huge gap between people who know something and people who know nothing."
Hightower is dedicated to making sure that students are prepared with the latest knowledge. Back in February, he traveled to Stuttgart in southern Germany on behalf of FAMU to spend time with European FM students. He was struck by Europeans' steadfast commitment to sustainability, exemplified by the Mercedes-Benz Museum opting for an artificial indoor tornado to dispel smoke in the event of a fire.
"Our cultures may have different approaches and different lines of sight, but the more we're different, the more we're the same," Hightower says. "And our common link was facilities management."
Reflecting on the program he nurtured, Hightower expressed confidence that FAMU is positioning itself as one of the top facility management programs in the nation.
"We want to be prepared to deliver what the marketplace needs and wants. We work hard every day attempting to be the best," Hightower says. "We are leading in what we do."
Bureau of Labor Statistics Forecast for Facility Managers
According to the Bureau of Labor Statistics, employment of administrative managers (including facility managers) is

expected to grow 8% between 2014 and 2024

, a growth rate equal to the average for all occupations.

The BLS forecasts that a

greater focus on environmental impact and energy efficiency

will keep facility managers in demand.

While competition is currently "strong" for higher-level administrative jobs, the BLS says an

increase in retirement in the coming years will produce more job openings

. Competition is less intense for lower-level jobs.
---
"Facilities management as an industry is in trouble. Our average employee age is 49 while the American worker's average age is around 45. What that says is that in 10 to 15 years, we're going to have a huge gap between people who know something and people who know nothing." — Dr. Roscoe Hightower