Bring the Spirit of the Season Inside
Make your place reflect the spirit of the season, inside and out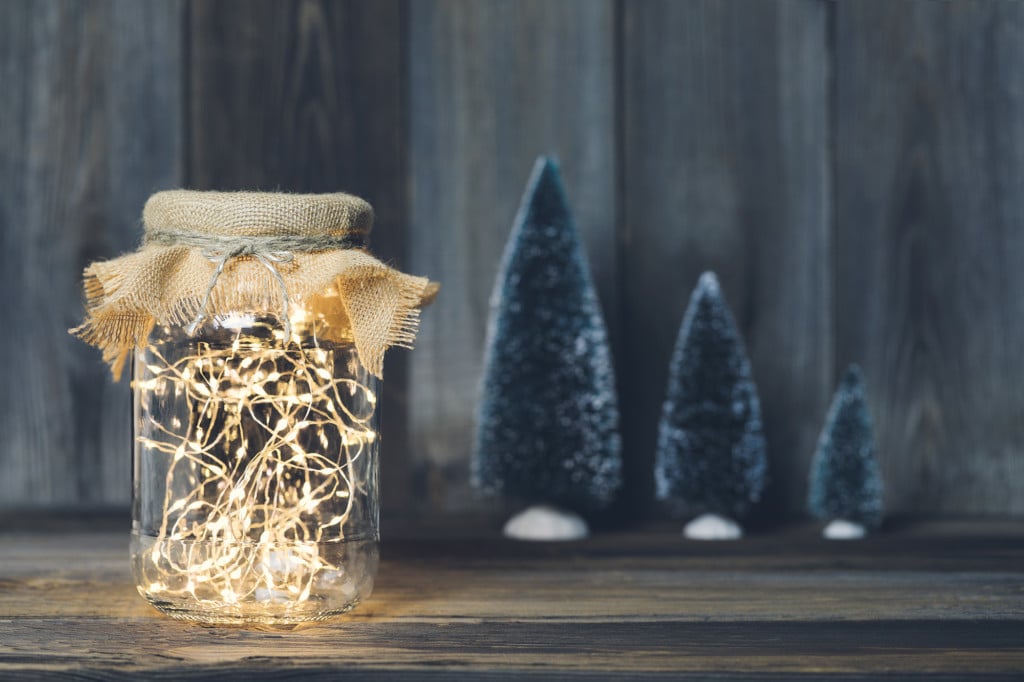 It's the most wonderful time of the year again. But what if your house doesn't quite feel or smell like it? Don't fret. With a few tricks and trinkets, you can have your home ready for the holidays.
Just the Right Scent
If you want to get that fresh winter aroma but don't feel like leaving the coziness of your home, Hurtis Amerson of Esposito Lawn & Garden Center knows how to make it happen. Amerson suggests getting some fresh garlands to liven up a room with the aroma of winter. Your home will smell marvelous and feel whimsical.
But maybe you'll want to keep it traditional and get a tree. Consider getting one fresh cut from a local Christmas tree farm to achieve the authentic fir smell around your home. If you aren't ready to commit to the upkeep of a real tree, you can still get that genuine smell, Amerson says.
"We've actually got balsam and cedar sticks now that you can put right in the middle of your Christmas tree," he says.
With options like these, you'll be walking in — and smelling — a winter wonderland in no time.
Sentimental Sites
While holidays are one of the most joyous times of the year, they can also be difficult for those grieving loved ones.
Jennifer Hagenbuch, owner of Found for Home, says her family sets up red cardinal figurines around the house to lighten up the spirit during these times.
"They're the beautiful, vibrant red that makes you think about Christmastime," she says. "But they're also a reminder of loved ones."
Hagenbuch also suggests a way to add joy: Each year, she says, she gets her kids a unique ornament to reflect something they were interested in or excited about that year.
"Every year when they pull out the ornaments is just special," she says. 
She reminisces about a small Gameboy ornament she says her girls received when the gaming system first came out, and then about a SpongeBob SquarePants ornament they received when they were little.
Consider collecting special ornaments or other trinkets for your home. You may have heard of Elf on the Shelf, but what about nutcrackers or fairies? Amerson says you have tons of collectibles from which to choose.
Maybe you'll even want to build a whole Christmas village around the house. Make it a family effort and begin a new special tradition each year while you decorate your home for the holidays.
Shine a Light
So now your home is still missing a certain shine. Add a little sparkle with some illumination.
Amerson encourages LED lights for indoors. "They'll hold longer, they don't produce heat and most times you can string up to 500 lights on a single string," he says.
Don't settle for just any old string. Make your indoor space come to life with a dazzling light show. Amerson mentions that some lights come with different functions that allow you to light up your room in various flashy and colorful ways.
If you're into do-it-yourself projects, consider hanging them from your staircase to look like icicles. You can even wrap them in a wreath.
Have a special event coming up? Put some lights inside clear jars or vases and display them on your countertops and tables. Your guests will love them.