A Special Tale of A Student With A Big Heart
A good student shows us the way and restores our editor's faith in humankind.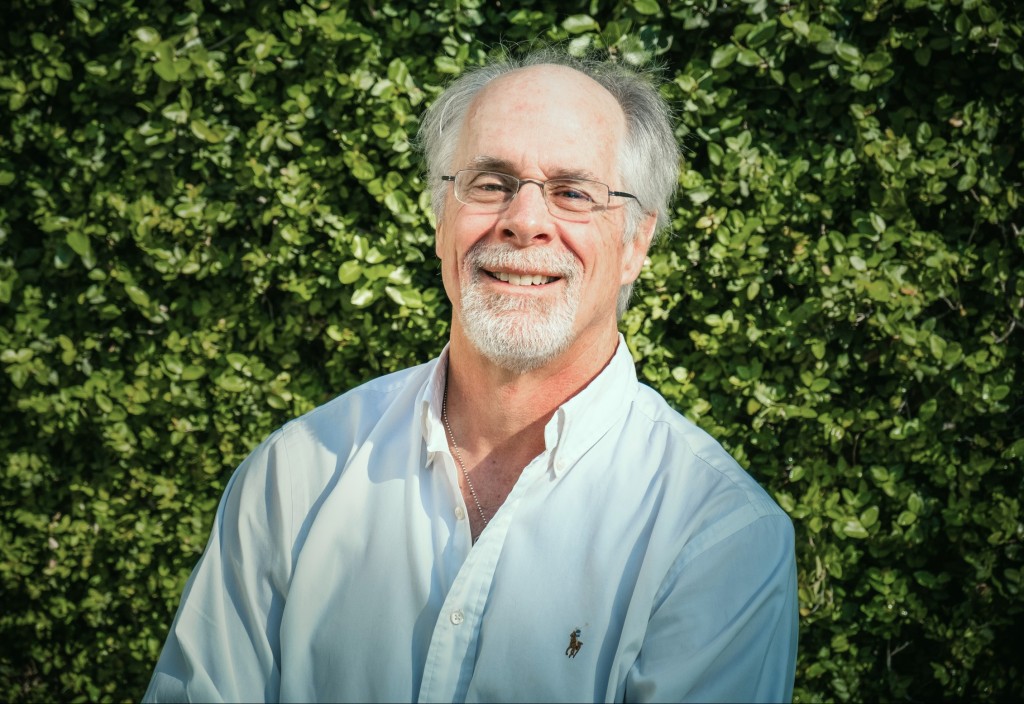 When I went to graduate school, a professor who caused me to learn the Greek alphabet and to translate into English the opening chapter of the Gospel of John employed an exercise that worked for him as a mnemonic device.
On the first night of class, he would ask each of his students to write on a slip of paper the name of a famous person whom he thought he resembled.
In such a way, the prof said, he was helped him to remember the names of his charges. (This was back in the day before you could simply post your photo to an app that generates matches.)
Seems to me that I proffered Bruce Dern as my lookalike, a move I did not consider to be especially self-flattering, but a fellow student called B.S. on that and contended that I most looked like Mr. Wizard — not the cartoon Mr. Wizard who was forever rescuing Tooter the Turtle, but Don Herbert, who hosted a TV science program for children for more than 20 years.
She may have said that Bruce Dern is more pleasant than I. If she didn't, she surely got around to wishing that she had. That was her nature.
I do not recall that student's name, but I do remember for certain that she was remarkably self-assured, that she was an advertising copywriter for a radio group and that she often wore dark-colored thong underwear beneath white pants.
While scarcely believing what I was seeing, I watched her one night convince the prof that she deserved partial credit on a quiz question that she had failed to answer.
She insisted that she had known the answer to the question, but had simply neglected to fill in the blank.
Whether there was a causal relationship between the abbreviated draw's and the success of the copywriter's pleading I cannot definitively say, but I am not without suspicions.
Through the eight years I have taught communication classes as an adjunct professor at first Florida State University-Panama City and later Flagler College-Tallahassee — I am simply not a main campus kind of guy — I have used the same lookalike exercise that the doctor of ancient languages had used. (Handheld personal devices permitted.)
This past spring, in getting to know students in a public relations campaigns class I taught at Flagler, I was taken aback when a fellow named Dean suggested that he most resembles Ellen DeGeneres.
The class, as a whole, was left to respond, rather carefully, in a "now that you mention it" kind of fashion.
Another student, Alvin Price, who had missed the first night of class, was put on the spot on Night 2 and asked to name his lookalike.
Unruffled, he promptly responded, "John Salley." Professional basketball fans will recognize the name.
Salley played for five NBA teams after graduating from Georgia Tech in 1986.
For Price to liken himself to Sally is not a particular stretch. While Salley stands 6-11, Price is just three inches shorter than that.
And, he is all the more imposing when wearing, as he does frequently, a University of Miami T-shirt and a gold necklace that is about halfway to the U's sideline "turnover chain."
Get to know Mr. Price and one finds that his stature is only one of his outstanding qualities.
He is a gentle man with a delicate, cursive hand that itself attests to his age and to the fact that he has always been a good student and, I am willing to bet, the son of highly attentive parents.
Price, who is from Quincy, is unfailingly polite and respectful and ingratiating and humble and, unlike a few too many students, disinclined ever to make excuses. He's got class in abundance, but he would never let you know that he knows that, assuming he does.
I was especially impressed by what he wrote in completing a writing assignment that required profiling a business, its history, business model, stakeholders, and approach to marketing and public relations.
Price chose to write about his employer, a wholesale distributor, and wrote dispassionately, but honestly, in detailing the loss in market share the business suffered following a change in ownership.
He attributed that development to laziness and a lack of commitment more than anything else.
Mr. Price, meanwhile, is principled and resolute. He is a man of faith and a restorer of faith, mine at least, in humankind.
When he came through the receiving line following his commencement ceremony in April and swallowed my hand with his, I was immensely proud and I will remain forever curious to discover where Mr. Price's path leads.
He will succeed. The Price is right.
Stay thirsty for knowledge,
Steve Bornhoft