Beyond the Welcome Mat
Coldwell Banker Hartung and Noblin, Inc.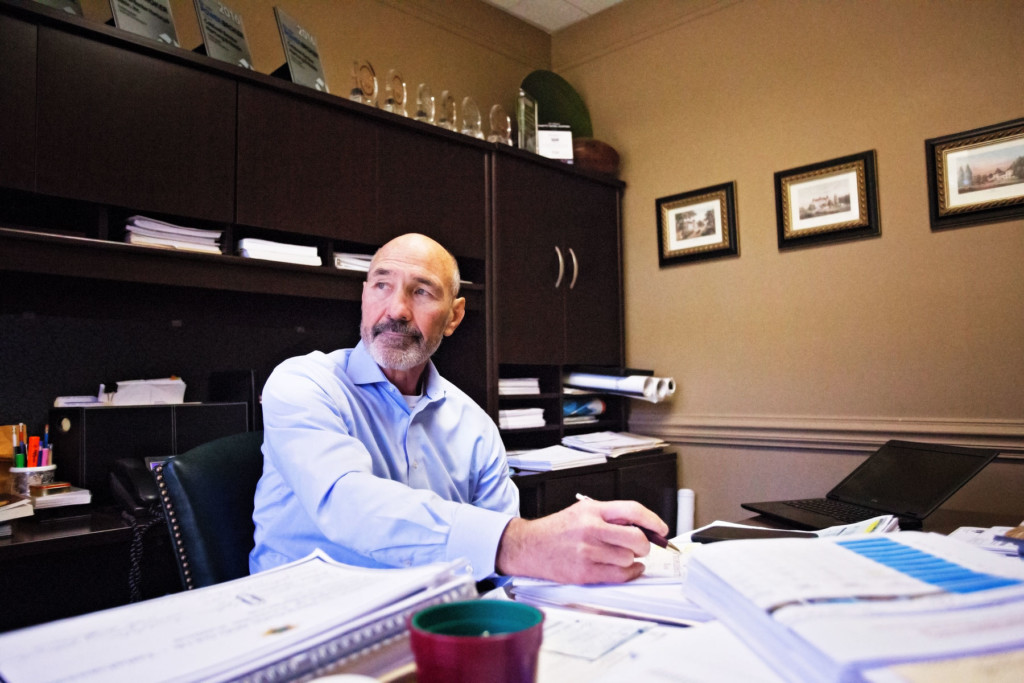 Chip Hartung, owner and broker of Coldwell Banker Hartung and Noblin, Inc., isn't joking when he says his company's mission statement is a bit lengthy. Yet where many only encounter the mission statement upon receiving their employee handbook, the agents of Coldwell Banker Hartung and Noblin, Inc. stay true to their mission each day. Their primary goal is maintaining their image as the most respected real estate company in the Tallahassee market.
Hartung is a man that exudes passion for real estate, invests within his community and values cultivating relationships above all else. His mission to be a respected firm is no shock, but what is a surprise is that he didn't always aspire to be involved in real estate.
In 1974, Hartung was a Florida State University student studying criminology when he took a job working for an apartment manager. His initially helped with repairs and management-related issues, but, by his senior year, he managed a 100-unit apartment complex. He enrolled in a real estate course at FSU, and although he graduated with a degree in criminology, he knew real estate would become his future. He worked at two separate firms before buying Tallahassee's Coldwell Banker franchise in 1981.
"In my wildest dreams in college, I never would have envisioned myself as what most people view as a salesman," laughed Hartung. "Into my second year of real estate, I realized how much I enjoyed it. In the first few years, those buyers and sellers became some of my best friends to this day. It's a very, very rewarding career."
"In the first few years, those buyers and sellers became some of my best friends to this day." — Chip Hartung
Hartung also wants the real estate experience to be rewarding to all. He only hires full time agents – this ensures that the focus remains on commitment to CBHN and its customers. This requirement has also led to many of his agents having 30- and 40-year careers in his firm.
He takes great pride in his agents and values them not only for their business contributions, but also for their commitment to community.
"The key to CBHN's success is we serve as providers in real estate but also take great pride in giving back to our community via nonprofit organizations and being engaged in all areas of Tallahassee," said Hartung. "We not only want to help with housing dreams, but the dreams and hopes of the community as a whole."
Preserving community esteem is essential because the bulk of their business is in residential real estate. While Coldwell Banker began as primarily commercial, it has shifted to residential in recent years. In his 40-plus years in the industry, Hartung also has noted other shifts.
"The industry as a whole has changed drastically, primarily because of technology," stated Hartung. "This will continue to happen, and because of Coldwell Banker's prominence in the industry, we will always be at the forefront of tools and trends. Therefore, we strive to focus on our customers and community. The importance of the human element will always remain the same."
Hartung's ability to realize the significance of nurturing relationships has led to his success as not only the owner/broker, but also as an agent in the commercial division. He's also proven to be successful in residential real estate. He thrives off of the irreplaceable feeling of welcoming someone into their new home.
"Family and memories make a home," said Hartung. "That's what's so special – we don't really sell homes, we create memories. Home is where the newlywed couple move into, where husband and wife welcome their children, where families gather for barbeques. The American dream of homeownership is more than just buying and selling – it's the memories in those homes that live with us forever."