Beth Shankle Anderson, Mrs. Tallahassee Balances Life
A Wife, an Attorney and a Champion for Several Local Causes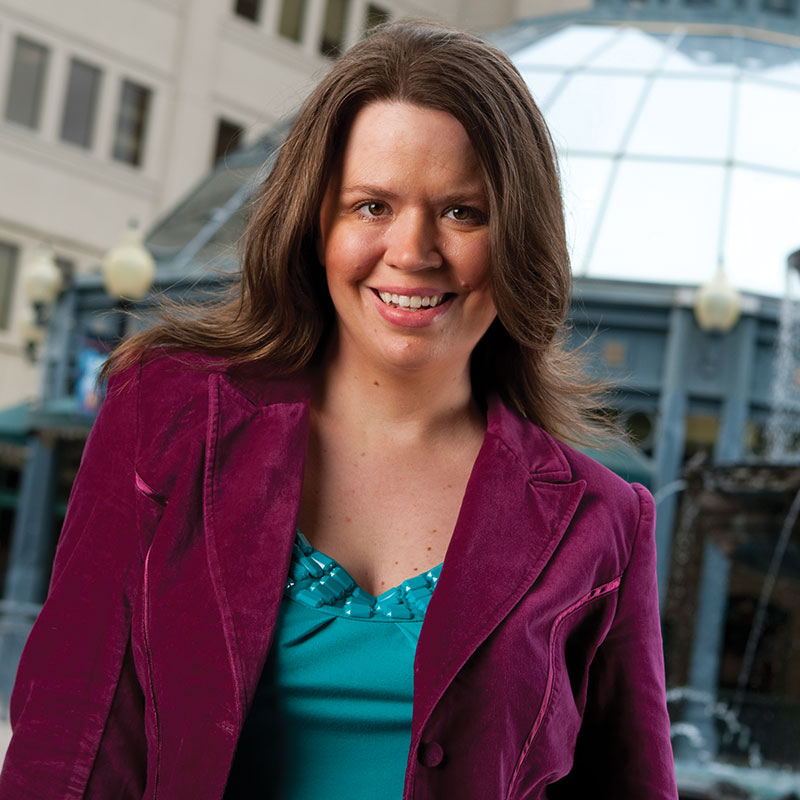 When she's not busy working as an attorney or enjoying married life, Beth Shankle Anderson is executing her role as Mrs. Tallahassee. Her reign began in January, but already she has become a leader in the community by aiding organizations such as the American Heart Association, the Early Learning Coalition and the Autism Legislation Project.
But the most significant project thus far is her involvement with the Leukemia and Lymphoma Society (LLS). When she was 13, Anderson's father died from non-Hodgkin's lymphoma and because of this tragedy, she is now a devoted LLS supporter. Earlier this year, Anderson was appointed as a speaker and testified before the Florida House Health Care Regulation Policy Committee on behalf of LLS, describing her father's diagnosis and treatment. The Mrs. Tallahassee title has granted Anderson a platform to speak about her father's death and allow others to relate to
her experiences.
The 32-year-old has been married to Ian Anderson for six years. In addition to her legal work, Anderson teaches business law online to MBA students. She sat down with Tallahassee Magazine writer Chelsey Germani to talk about her plans during her reign as Mrs. Tallahassee.
TM: You're a lawyer. What prompted you to enter the pageant world?
BA: I saw Mrs. Tallahassee as an outlet to really make a difference and celebrate the complete married woman.
TM: What are the duties of Mrs. Tallahassee?
BA: You make it what you want. We are expected to pick causes that are personal to us as individual titleholders. The Florida U.S. Pageants system is "The Pageant with a Purpose" because it is not just a pageant, but it also serves as a fundraiser for the Making Memories Breast Cancer Foundation. It is also my job to serve as a role model for married women, illustrating the complete, whole, balanced woman.
TM: So, what advice do you have for married, working women trying to maintain that balance?
BA: I do that through time management. It's a real skill and I'm learning every day. What I try to do is block out time for each activity and complete it within that time. It changes every week, every day even.
TM: What types of projects have you been involved in since you were crowned?
BA: I took part in the American Red Cross Gala, as well as the American Heart Association's Heart Ball. I was also named as a "Celebrity Reader" with the Early Learning Coalition, which gave me the opportunity to read to local children from pre-kindergarten to second grade.
TM: What do you hope to achieve by the time your reign is over?
BA: Being an advocate of the Leukemia and Lymphoma Society, I hope to create a strong presence here in the Tallahassee community. I also aspire to serve as a voice for the Autism Legislative Project, specifically for the passing of the recently introduced Autism Treatment Acceleration Act, which would provide national legislation for those afflicted with Autism.
TM: What is your favorite project thus far and why?
BA: The Leukemia and Lymphoma Society's Light the Night Walk. Even though the event isn't until November, I'm looking forward to spending most of my term getting Tallahassee involved in order to share this personally significant ceremony with the community.
TM: How have your title and your projects helped you personally?
BA: Because I was privileged to speak before the Florida House Health Care Regulation Policy Committee as an advocate for LLS, I am now able to talk about my father and help others grow from my experiences. It has empowered me to become a leader in the community.