Best Friends
Dogs enrich and even lengthen our lives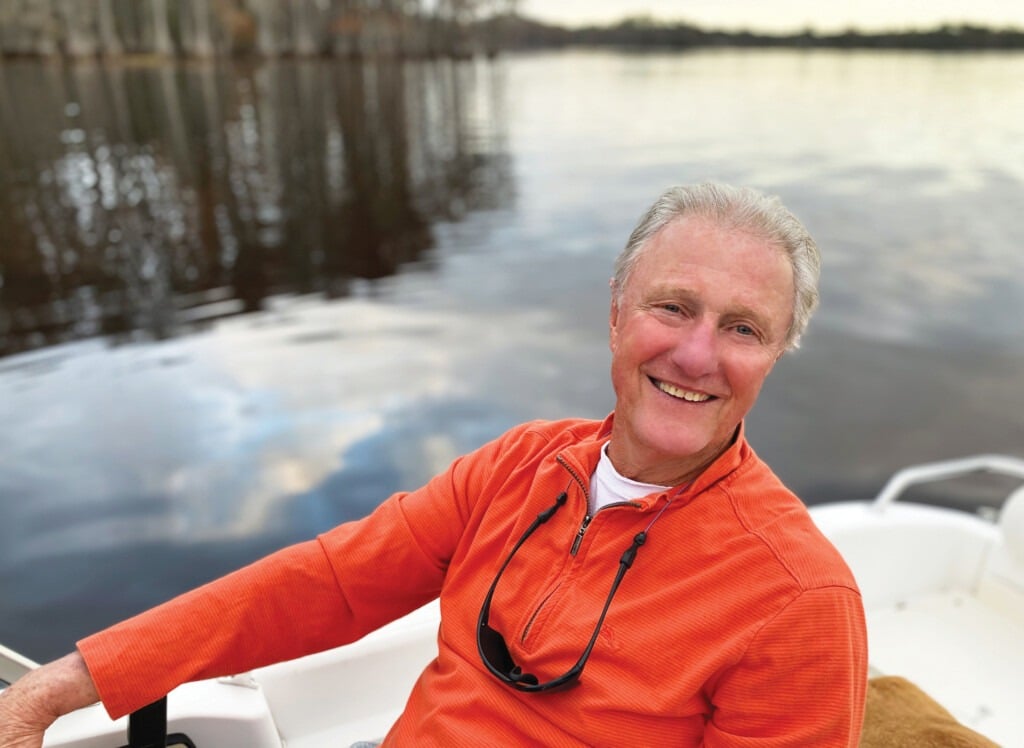 I regularly watch three TV news-magazine programs: Sunday Today with Willie Geist, CBS Sunday Morning and 60 Minutes.
These programs delve deep into the subjects they cover and frequently present positive stories that are inspirational in character. In those ways, they resemble our Emerald Coast and Tallahassee lifestyle magazines and 850 Business Magazine.
Recently, 60 Minutes aired a segment about the evolution of dogs. Scientists theorize that a genetic mutation led some wolves to leave their packs and get comfortable with being around hominids.
Wolf packs and early humans lived in close proximity to one another, and wolves on their way to becoming dogs may have found food scraps at human camps to be easy meals. Eventually, dogs emerged as a new and easily domesticated species. Scientists have found that dogs possess two chromosomes that wolves lack, genetic material that accounts for their tendency toward sociability. The 60 Minutes segment, in fact, was called "Survival of the Friendliest."
My two buddies, Stevie Nicks (a chocolate lab) and Cody Bear (a yellow lab), share a father, but were born to different mothers. Both were raised by a family that gave them the kind of love and attention that isn't present at puppy mills.
Stevie and Cody give me and my wife Cherie a level of joy and contentment that I find impossible to describe in words. Stevie comes to the office with me each day and makes her rounds on the fourth floor of the Boulos Building. She infects all of the tenants she meets with her personality.
When Stevie and I get home, we gather up Cody and go for a four- or five-mile off-leash walk through the woods where the dogs get to exercise their hunting genes. Back at the house, the dogs hop off the dock into the lake to cool themselves off. Not a bad life! They are just so happy to be part of our family.
Please enjoy our pet issue. It's a favorite of mine each year. And consider adopting a furry friend of your own. Your life will be enriched by a new source of happiness, and there is plenty of research to suggest that you will live longer. Not a bad deal!
Enjoy each day,
Brian Rowland, Publisher
browland@rowlandpublishing.com
---
If you have a dog or cat, please help combat the unwanted pet problem by getting your animal spayed or neutered. The nonprofit Be The Solution issues vouchers for the procedures at its Fix Thrift Shop at 1208 Capital Circle SE. Find out more about this important initiative at BeTheSolution.us.
---