Belles & Gents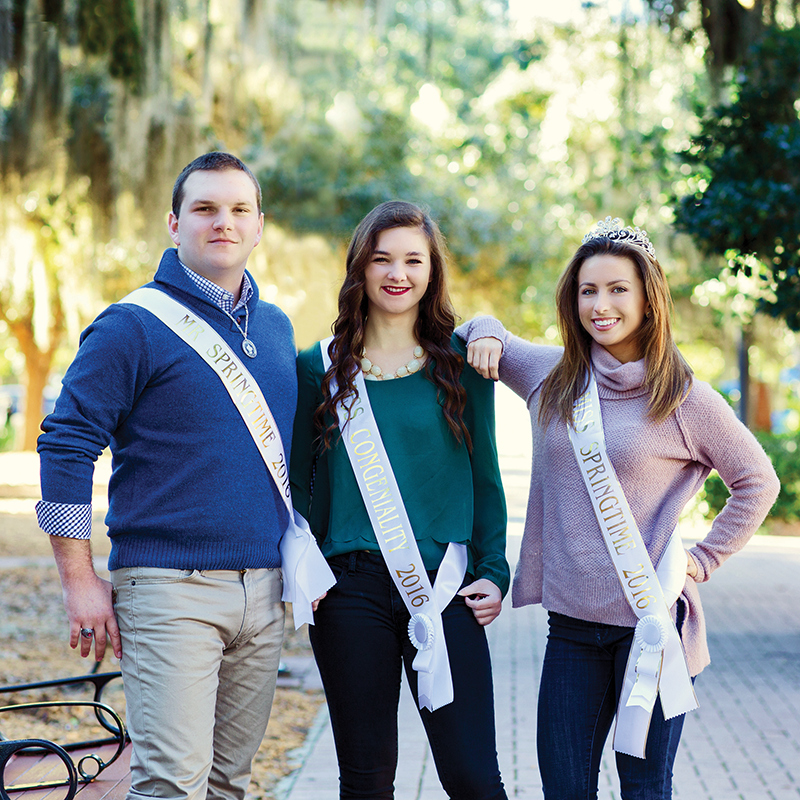 Tallahassee is always a beautiful place to be. But springtime in Tallahassee? Now that's impressive.
One of the city's crowning gems, the annual Springtime Tallahassee festival is full of time-honored traditions residents and visitors alike love to participate in. Of course none of the festivities are more celebrated than the appearance of Mr. Springtime, Miss Springtime and Miss Congeniality in the Grand Parade.
It's not all smiling and princess waves for these kids, though.
Before their October coronations, the youths must prove their worth in the Tallahassee Belles & Gents program. Under the leadership of Terri Doxsee and Terri Jackson, the service organization has contributed countless hours to causes including the Second Harvest Food Bank, Children's Home Society and the Ronald McDonald House. Though primarily composed of high school-age children and grandchildren of Springtime members, associate members who are not legacies of Springtimers are also welcome to join.
"As a senior, we are all eligible to be Miss Springtime or Miss Congeniality," explained Miss Congeniality herself, Elizabeth Ellison. "Miss Congeniality is the runner-up to Miss Springtime. It's a point system. Every time you get a community service hour you get a point."
Beyond the philanthropic aspects, etiquette and instruction in poise are also on the docket. Extensive lessons on Tallahassee and Florida history are provided, too, and later quizzed upon. Their peers crown Mr. and Miss Springtime-elect on a basis of community service points, knowledge of local and regional history, interviews by community judges and an internal vote.
This year Reef Taylor, Haley Jahn and Elizabeth Ellison were selected to serve as Mr. Springtime, Miss Springtime and Miss Congeniality. According to Miss Springtime, the experience can be, well … a lot of fun.
"For example," started Jahn, "we do this event in December called the Teddy Bear Run and give out teddy bears to the patients that cannot be home during Christmas. That event was my favorite. It brightened up their day and it's something fun to do."
Jahn has some advice for the next generation, too. It's a little something she learned from her time in Belles & Gents.
"Always go above and beyond to make everyone's day brighter; be interactive and serve as someone to look up to in the Tallahassee community."
For more information regarding the Belles & Gents program, visit springtimetallahassee.com or (850) 224-0833