Being Prepared for Anything Begins with Owning a Pocketknife
A Handy Tool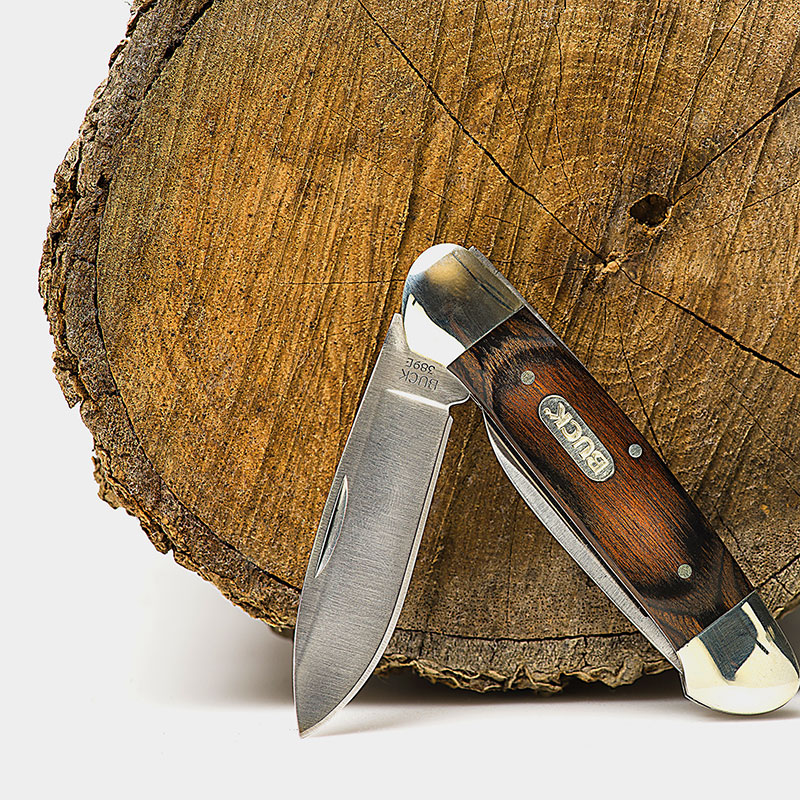 Folding working knives have been with us for centuries and are a constant companion for many men today. In fact, receiving that first pocketknife is a rite of passage for young boys. It's a symbol of trust, responsibility and freedom.
Buck Knife, $11.98, Academy Sports + Outdoors
The older you get, though, the more you come to appreciate its utility, a reality that the pocketknife industry appreciates. There's a dizzying array of folding knives on the market to meet the needs of persons of every walk of life. Selecting just one seems difficult due to the staggering number of choices and styles out there, but it all boils down to its intended use — and how much you're willing to pony up. Even the simple and traditional Barlow-style knife can fetch a pretty penny, depending on the maker and the quality of the material used. Ultimately, though, the "best" pocketknife is simply the one you carry every day.
Some of the makers known for producing quality pocketknives include Benchmade, Boker, Buck, Case, Cold Steel, Gerber, Kershaw, Old Timer/Schrade, Smith & Wesson, SOG, Spyderco and Victorinox (maker of the famous Swiss Army knife). Chances are good you can find the right knife locally at Kevin's Guns & Sporting Goods, Academy Sports & Outdoors or the Bass Pro Shops Outpost.