Behind The Movement: #ENDITTLH
A community and world-wide movement to end human slavery and trafficking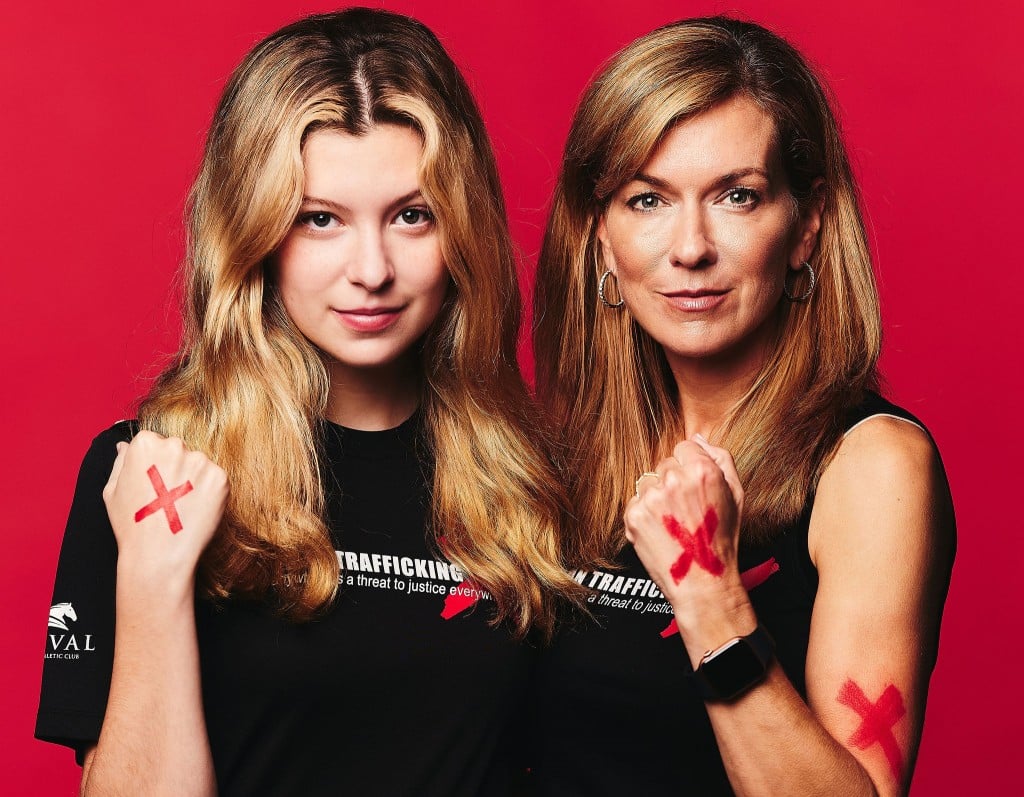 Bright and blaring red X's will mark the hands of thousands of people on social media to help promote Shine A Light On Slavery Day on Feb. 25.
Shine A Light On Slavery Day was started by the End It Movement as a day where people all over the world mark themselves with a red X to raise awareness that slavery still exists. The End It Movement consists of a coalition of the leading organizations in the world that band together to fight for freedom. End It is giving voice to the 40.3 million suffering from the silence of slavery.
Locally, photographers and storytellers Alex and Chelsea Workman have partnered with the Florida Alliance to End Human Trafficking and Voices for Florida to turn advocacy into action by creating #ENDITTLH.
As content creators who have been an influential part in giving voice to communities through their photography, the Workmans saw this as an opportunity to raise awareness and move one step closer to abolishing slavery in their lifetime. They have set up Tallahassee and Tampa studios to photograph those that wish to participate in spreading the word with red X's and via social media posts.
"The End It Movement began as a way to shine a light on the horrific exploitation of human trafficking, whether sex trafficking or domestic servitude, that occurs globally and right here in Florida," said Erin Collins, executive director of the Florida Alliance to End Human Trafficking.
Collins states that Florida ranks third in the country for calls reported to the National Human Trafficking Hotline. From these calls, nearly 2,000 were identified as victims in 2019. Also in 2019, there were children trafficked in every one of Florida's 67 counties. Even closer to home in Tallahassee, over 170 people were arrested as a part of Operation Stolen Innocence, and charges ranged from child pornography to human trafficking.
Each day, the Florida Alliance to End Human Trafficking and Voices for Florida are working vigorously to combat trafficking and provide resources to victims. The Florida Alliance to End Human Trafficking is a nonprofit organization created by Florida Legislature to provide finding, support and assistance to the statewide efforts to end human trafficking.
Voices for Florida works with other organizations to create and bring social innovation to children and families. Their most recent innovation, Open Doors Outreach Network, provides trauma-competent care and treatment to commercially sexually exploited and sex-trafficked victims ages 10–24 in Florida.
"Trafficking can happen to anyone no matter your age, race, gender, religion, occupation and more, and it impacts us all," said Robyn Metcalf, Open Doors Statewide Director at Voices for Florida. "The idea with #ENDITTLH is to educate the public that this is often happening right in front of us and to provide resources on how to recognize it."
Tallahassee community members are encouraged to participate in the movement On Shine a Light on Slavery Day on Feb. 25 by drawing red X's on their hands, snapping a photo and posting it to social media with a caption about the End It Movement, using the hashtag #ENDITTLH, and directing others to resources such as the Florida Alliance to End Human Trafficking and Voices for Florida.
On the 25th, the Workmans, the Florida Alliance to End Human Trafficking and Voices for Florida will be sharing information digitally and socially encouraging people to learn the signs of trafficking, providing resources, presenting statistics and giving actionable steps to end human slavery.
That includes a one-hour human trafficking training course provided by the Florida Alliance to End Human Trafficking.
Collins encourages everyone to take the class, especially those in law enforcement, medical and teaching careers. She encourages community members to engage in conversations with lawmakers as there are several bills in front of the legislature that protect the rights of victims in their journeys as survivors. Metcalf backs this up by stating that it is vital to have the support and resources available to help the well-being of those who have been trafficked.
The X on your hand only serves as a symbol as we all rally together to put an X on human slavery forever.
To learn more, visit these resources:
WeAreTheWorkmans.com/endittlh
EndItMovement.com
FloridaAllianceEndht.com
VoicesForFlorida.org
YouCanStopht.com
To reach the National Hotline for Human Trafficking, call (888) 373-7888 or text "BEFREE" to 233733.