Beauty is (Healthy) Skin Deep
Peels freshen faces with a minimum of discomfort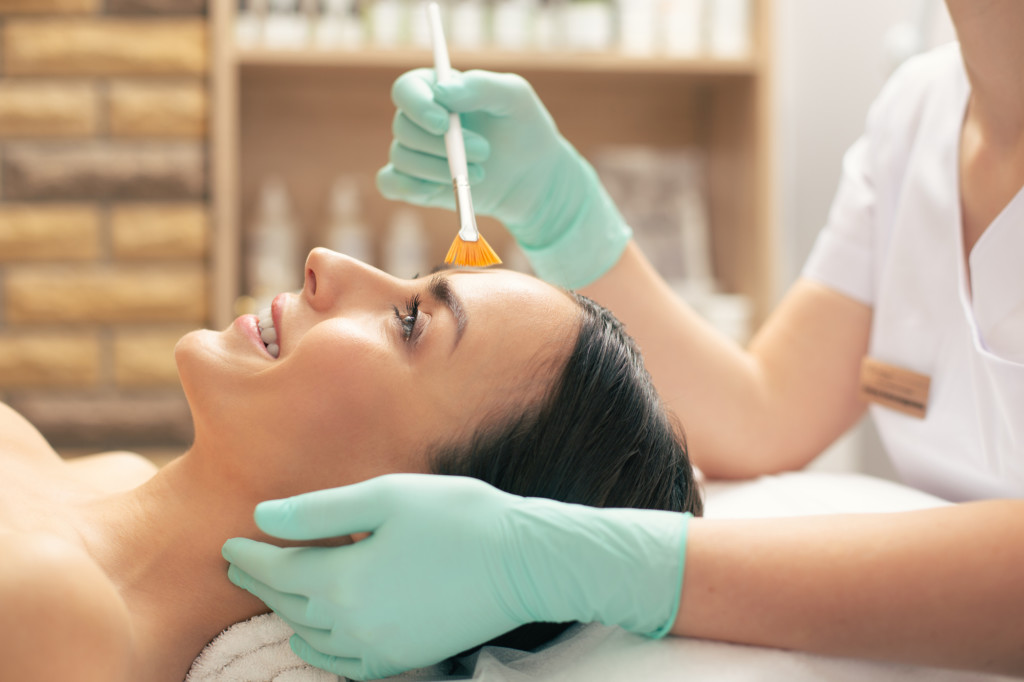 As a licensed aesthetician at Tallahassee Plastic Surgery Clinic, Kansas Gowan helps people put their best face forward.
Often, that involves the use of chemical peels, the prospect of which makes some people apprehensive. But Gowan said that superficial peels involve little or no discomfort and the "spiciness" associated with even medium-grade peels subsides in a matter of minutes, well before her clients leave her office.
Any adult may be a candidate for peels, which cleanse, brighten, smoothen and otherwise improve facial appearance. Gowan, who is certified in skinceutical peels, VI peels, HydraFacial MD and Endermologie, said she prefers that her relationships with clients begin with a consultation. That meeting gives clients an opportunity to express concerns and goals and affords the aesthetician a chance to closely examine and evaluate the skin.
Gowan recommends that clients prepare for advanced-level peels by adhering to a medical grade topical skin treatment regimen for four to six weeks, and then undergoing superficial peels every three to four weeks for six months.
"It is important to prepare the skin for any medical, medium-grade peels," Gowan said. "When more intense peels are deemed desirable or necessary, we develop a treatment plan and select a peel that specifically addresses their concerns."
Superficial skinceutical peels, described by Gowan as "very light," involve the use of lactic or glycolic acid and remove the outer layer of dead skin cells, germs and toxins. They may be enough to lighten discoloration resulting from sun damage. Clients may opt to have a fan blowing on their face during this level of treatment, which minimizes tingling. Some dryness and flakiness may occur.
Following the preparatory series of superficial treatments, deeper peels may be used to address concerns including uneven texture, fine lines and wrinkles, hyperpigmentation, acne and acne scarring.
Unlike superficial peels, medium-grade treatments do produce actual peeling of the skin and, at times, short-term redness.
"We don't use fans with the deeper treatments, and they are spicy, but they are tolerable," Gowan said. "And, absolutely, it's not as if you are walking around in pain for hours. The skin starts neutralizing within a matter of minutes.
"We have different levels of peels that address a variety of skin-care concerns. But the overall affect is to brighten your appearance and that can mean improved confidence and a brighter outlook.
Tallahassee Plastic Surgery Clinic
2452 Mahan Drive, Suite 101 Tallahassee, Florida 32308 | (850) 877-2126 https://www.tlhplasticsurgery.com/