Bean Bags Are In, Horseshoes Have Been Tossed
Hole-istic Recreation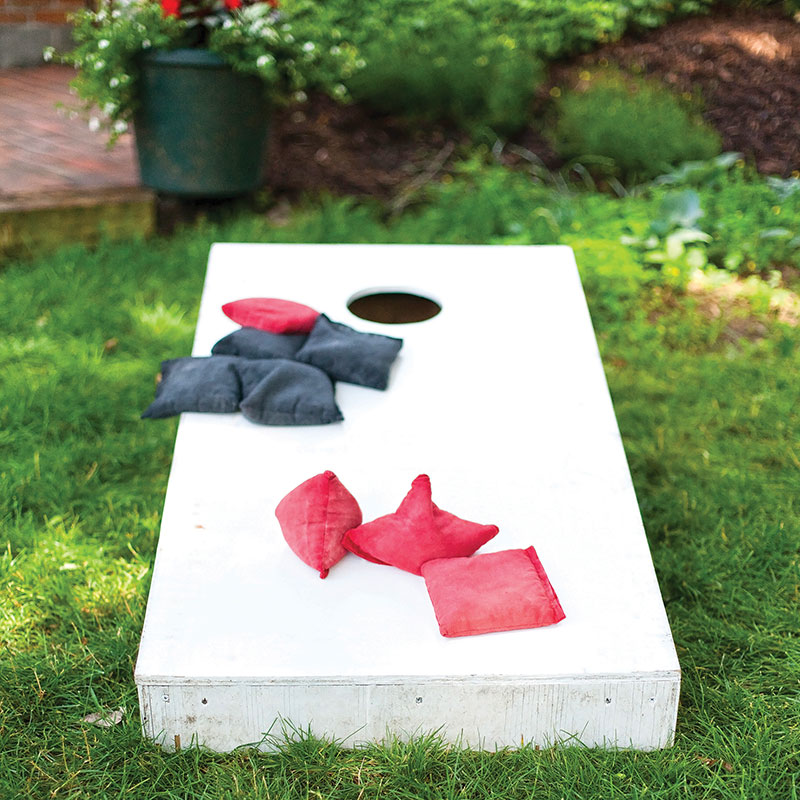 The hamburgers and hotdogs have been purchased, a winter's worth of spiderwebs have been rinsed from the grill, the red-and-white gingham tablecloths are at the ready and life has given you lemons for lemonade. What more might you require at a barbecue that is sure to be talked about? Why, your very own homemade cornhole set.
Grasslands Brewery boasts their very own DIY cornhole boards featuring the company's logo. "If you're looking for a challenge that requires you to learn the skill of wood craftsmanship, then building a cornhole set might be right up your alley," Gabe Grass, owner of Grasslands Brewery said. "Cornhole involves fun and skill — anytime you can combine the two into a game, it's a great pastime."
Cornhole boards are a staple at backyard barbecues and Saturday tailgates. From the novice to the most ruthless competitor, cornhole is a game that can be enjoyed and played by all.
---
Make This Cornhole Board!
Assuming you already have the needed tools in your well-equipped toolbox, the trip to your favorite hardware store shouldn't cost more than $60.
With your arsenal of supplies and tools at hand, you are ready to build. The Internet is going to be your best resource. Visual learners will likely benefit from one of the many YouTube tutorials available, while others may prefer step-by-step lists.

Once the boards are built, it's time for the fun part. Pull out the paint and customize your boards. The sports fan should consider a tribute to his home team, while the Southern belle may mark her territory with a monogram. If you were not blessed with the stroke of an artist, an eye-catching color will be just dandy.

The project should take one to three hours to complete, depending on your craftsmanship skills and the amount of time you invest in fancying up the boards. But, in the end, you will have functional boards that will last you long past the dog days of summer.