Award-Winning Film Producer Chucha Barber Found Peace in Tallahassee
And if you ask her she's about to tell her best story yet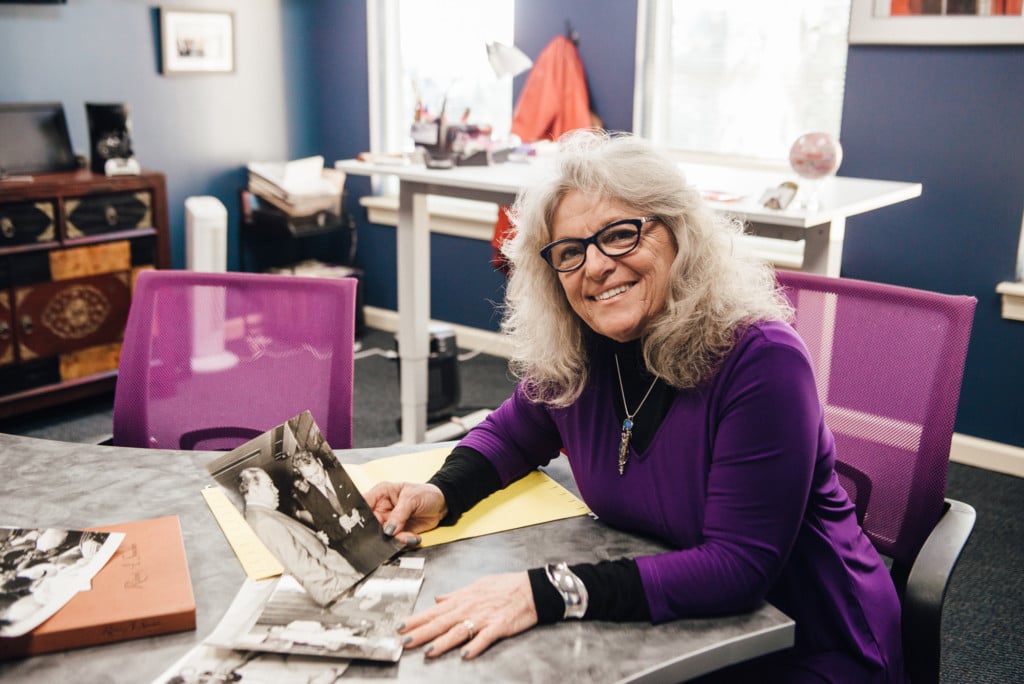 Everyone has a defining moment. A tipping point, where what comes next looks — or at least feels — nothing like what came before.
For Emmy Award-winning producer Chucha Barber, that moment came the fifth time her family's Miami home was burglarized in the two years following Hurricane Andrew.
"The last time that the home was burglarized," Barber said, "I had gone to work and left my youngest son waiting for the school bus. When I got the call from my neighbor that my home had been broken into again and that there was blood all over the stoop of my home, I didn't know the source. And I didn't know if the bad people, as I call them, had come before my youngest son had gotten on the school bus."
Her son was fine. But the incident left her three dogs badly beaten. The blood, she would learn, was theirs.
"It was very traumatic," Barber said. "It was profound. A profound enough experience where we were willing and ready to just go. Nothing else mattered."
At that point, the life and career she had spent 45 years building, creating celebrated television programming for Miami's most vibrant and recognizable companies (including the Miami Herald, Miami Motor Sports, Inc., and the Miami Museum of Science) would become a distant memory.
Together with her family, Barber drove north, stopping in Tallahassee long enough to see the springtime jasmine flowers bloom.
"When we arrived in 1998," said Barber, "we came from an environment where there were constant news stories about crime and corruption, and there was none of that, from what I can recall, in Tallahassee then. It was serene and peaceful."
Tallahassee quickly became home to the Barbers and their two sons, Russ and Ryan. But while the peace was healing for her soul, working alongside many of Miami's top movers-and-shakers for so long had rubbed off on her.
Her mind needed more excitement.
"Then and now, my perspective is that life in Tallahassee is what you make it," Barber said. "It could be the greatest place you've ever lived."
It didn't take long before she found herself in the middle of downtown Tallahassee. Shortly after arriving, she snagged one of the most coveted jobs in town, and she served as director of institutional advancement and CEO for the Mary Brogan Museum of Arts and Science for the next 14 years.
Fundraising for an institution that size would have been more than a full-time position for most of us. But not for Barber. Her fire burns a little brighter than most.
"All of the positions I've held required an element of an entrepreneurial spirit," Barber said. "My professional roles all required the ability to envision something and to be able to communicate that vision."
In 2003, in addition to her full-time position, she founded Chucha Barber Productions, which creates television programs, documentaries, commercials and web videos for an array of companies.
Her most meaningful project yet? A television program she's been conceptualizing for nine years that, fingers crossed, will soon be illuminating a screen near you.
Still in pre-production, Barber and others are weaving together a storyline centered on her late father, George Robert Southworth, who worked as a reporter then as an editor at the Miami Herald.
"After my mother died, I found 450 stories that my father had written for the Herald," said Barber, who lost her father in 1996.
"This show will be a docu-fiction series based on my father's life as the first Latin-American editor for the Herald and his personal and professional relationship with Fidel Castro."
For Barber, that company is so much more than a passion project. It's a chance to tell the stories she cares most about, like helping to create awareness of child sexual abuse through projects with the Lauren's Kids foundation, or telling the story of a dear friend through her documentary "Spirit of Miami."
"The beauty of being at this stage of my life is that I can spend more time on things that are really important to me," said Barber.
"I can be more selective. I don't have a lot of employees now, but there was a time when I did. And I had to do whatever it took to keep the lights on. Now, at this quadrant of my life, it's more about seeking opportunities to create projects that are meaningful."
To stay up to date on the next steps of Chucha Barber's adventure, visit her website at ChuchaBarber.com.