Award-Winning Actor Michael Hayden a Talented New Addition at FSU's School of Theatre
From Broadway Star to Star Faculty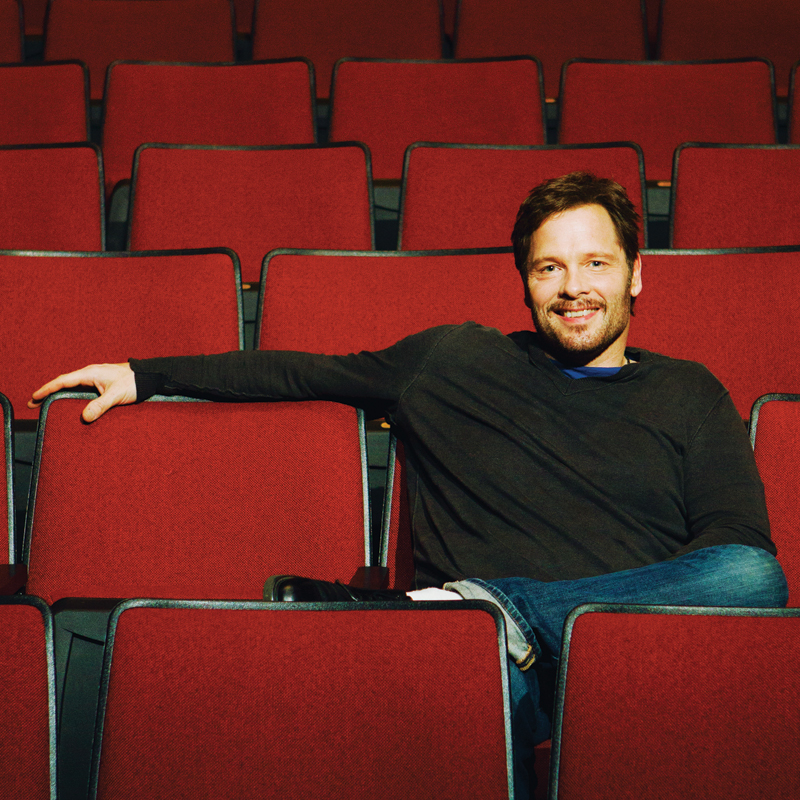 Michael Hayden has been a steady fixture on Broadway, film and television over the course of his 20-year career. Throughout two decades, he has received many awards and nominations, including a Tony Award nomination for his performance as German defense attorney Oscar Rolfe in the National Actor's Theatre production of "Judgment at Nuremberg." After a long, fulfilling career, however, Hayden decided it was time to leave the hustle and bustle of the city behind, in favor of Tallahassee's community and Florida State University's School of Theatre.
"Finally I got to the point where I'd done so much of what I set out to do that I wanted to find a different way to express myself and to learn," Hayden says.
Hayden's first foray into acting was during high school. A quarterback at the time, Hayden injured the shoulder of his passing arm; so began his love affair with theatre.
When asked what about acting, specifically, he loved, Hayden let out a laugh. "I think it was because I enjoyed showing off, probably. Being looked at. [That] was how it started, and I became passionate about it, and I loved it. I just loved it. And from then on that's what I wanted to do. Well, that's not true; in college I started studying business for half a semester … then I threw my book — literally — out the window."
After four years at St. Johns University in Minnesota, Hayden became a student at Julliard's School of Acting. Directly after graduation, he landed his first big break as Billy Bigelow in "Carousel," first at the Royal National Theatre, then at the Lincoln Center Theatre. "That was my first job out of Julliard, and it was Broadway, and I played a lead, and that was my first introduction to the business," he recalls.
Although stage acting was his first love, Hayden maintains that there is little difference between acting for an audience and acting for a camera. "All the basics of acting are the same, but it's a much more intimate, quiet medium," he explains. "A lot of stage actors sort of break the lens; they're too big. And there are characters you play in film who are big, too, but it's a very different experience."
Seeing his students learn these nuances of acting and character portrayal, Hayden says, is the most rewarding aspect of teaching. "Suddenly they're doing a kind of work they didn't do before … . You want them to learn from you, and be distant from you, and at the same time you want to engender a kind of rebellion so when they're acting they're not worrying at being good."
Hayden explains that there is much more to acting than being good — and this is one of the main lessons he teaches his students. "If you want to be bad, try to be good. If you want to be boring, try to be good. It's such a small goal to have. Doing something so personal and so human — that's something far more difficult, and that's what I want my students to learn."