At The Henderson, Enjoyment of the Emerald Coast Comes in Waves
Soak up the sun, sand and enjoy a taste of personalized pampering.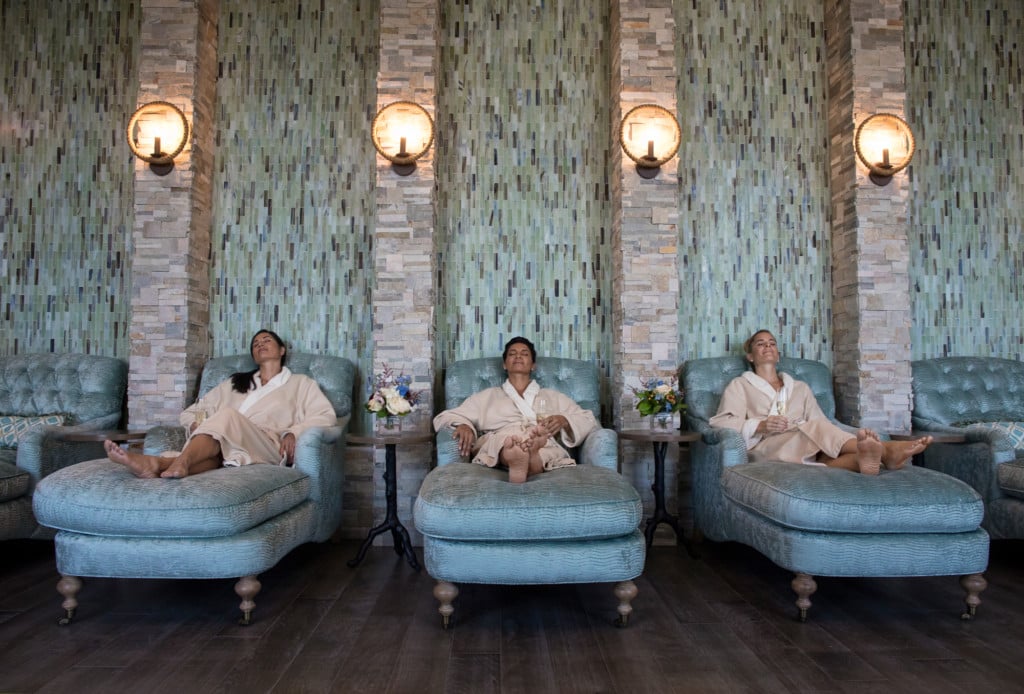 You know two things. You know you need to get away, somewhere five-star and in the lap of luxury. You know you don't want to go very far — strenuous travel does not facilitate the physical, mental and emotional break your mind and body are demanding.
Now you're really in the know: This oasis can be found right in Destin at The Henderson, a Salamander Beach & Spa Resort.
Here, nature and luxury never have to compete. This brand-new hotel, spa and concierge convention center lies adjacent to Henderson State Park.
The Emerald Coast will never be out of view, and with over 50 percent of its elegant rooms facing westward, neither will those fabulous sunsets.
The style of The Henderson is as timeless as our shores, with a sense of iconic Floridian design. Gabled roofs, wooden shingles and fine furnishings are just the accents to all of their state-of-the-art rooms and common areas. Local artists with varying flair line their walls, and four floors of hallways create a black and white gallery of the last 100 years in the "World's Luckiest Fishing Village."
Of the 170 rooms, eight suites feature all the trappings: a dining room, kitchen, two baths and a master bath fit for royalty with an opulent tub overlooking the Gulf. In the spa rooms, you can deliver yourself to leisure in just a few steps thanks to a private elevator while dressed for decadence in a fluffy white bathrobe.
A crown jewel of The Henderson, the 10,000-square-foot Salamander Spa, boasts 11 private treatment rooms, intimate couples rooms, a salt room, steam shower, cyanic cold treatment room and much more that its meticulously trained staff can customize with a holistically approached treatment plan specific to your care. Included is a full-service salon, as well as relaxation spaces where one is required to do nothing but revitalize.
When staying at a resort, some of us notice the small things unrelated to the rooms, showers or luxury. We notice the attention to detail, and The Henderson nails it.
No surprise there: Some of the hotel's senior management hails from establishments such as the Ritz Carlton and The Greenbrier. They know the power of personalization.
As I stepped to the desk for check-in, the front desk professional greeted me by name — thanks, likely, to a very considerate hint by the valet. This small, pleasant surprise only foreshadowed the rest of my stay there.
On my second night at the bar, the bartender had already remembered my name and drink of choice. For the duration of our stay, the housekeeper addressed us by name and, beyond keeping a meticulous room, nicely folded our clothes. The valet provided cold bottled water for our departure.
This is a small act of kindness, but one of many at The Henderson that blew us away. These simple touches distinguish a fine experience from a good one.
We felt no post-vacation blues or weariness, only rejuvenation and deep-seated contentment. This is how you get away.
Now we know.