At the Boat Show, a Sinking Feeling
Getting locked out of his smartphone leaves a flummoxed publisher disconnected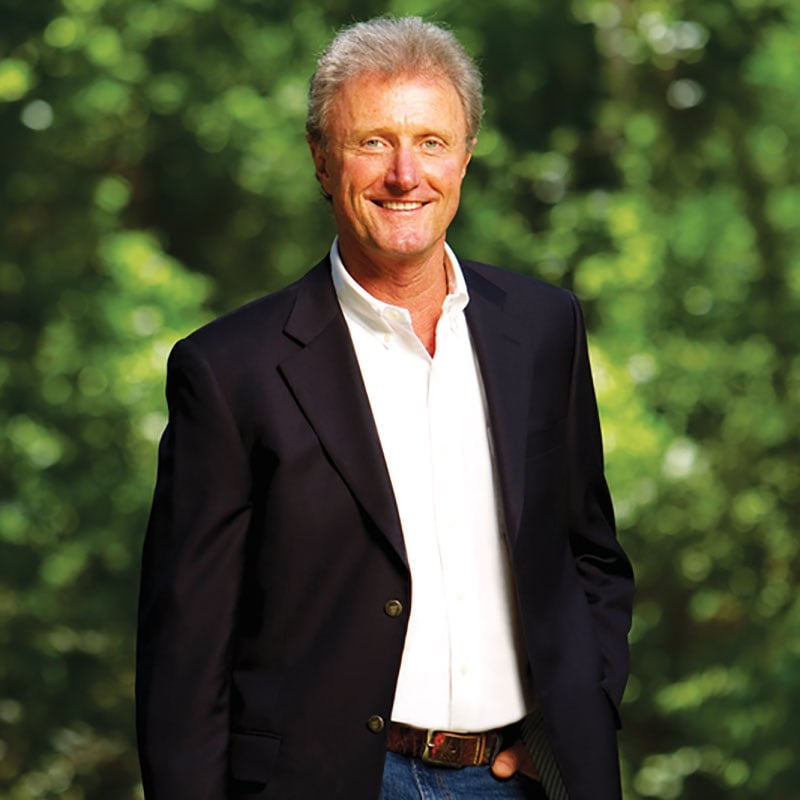 Perhaps I could learn to carry my cellphone in an outsized man purse. Even I would have a hard time losing track of a phone in a canvas tote. 
Over many years, I had misplaced the Apple I carry in my pocket many times — only to find it right where I'd left it. I had been fortunate that way. In total, I had probably spent a total of three days searching cars, my office and home for my iPhone, an experience that always raised my already elevated anxiety and frustration levels.
To combat all of that, I downloaded the Find My iPhone app, and as soon as I did, I stopped misplacing my phone, probably because I didn't trust myself to figure out the app.
Finally, my luck ran out.
In late October, I attended the five-day Fort Lauderdale International Boat Show on behalf of our client, the Guy Harvey Ocean Foundation. I was wowed by the size of the event, which overtook four venues and attracted thousands of vendors representing everything from the latest hose nozzle — I bought one, and it is the bomb — to 250-foot Italian mega-yachts with price tags exceeding $100 million.
Along with my associate publisher, McKenzie Burleigh, I was at the show to engage companies willing to support Dr. Harvey's efforts to place marine science curriculum in schools throughout Florida, throughout the United States and throughout the world. That curriculum has been designed to instill in students a conservation ethic such that they will be motivated to protect and preserve the world's oceans. I almost wore out a pair of Sperry Topsiders working the show and talking up the marine curriculum initiative to dozens of companies, including Boston Whaler, Caterpillar, Honda and Viking yachts. I look forward to bringing those companies and dozens more Fortune 500 companies aboard the Guy Harvey ship.
One night, I was part of a group that traveled by Uber to a restaurant for dinner. The following morning, I realized that my phone and I had become separated. I walked back to the restaurant and searched the booth where we had eaten, hoping to locate my phone in the cushions, but I didn't find so much as a quarter. I had no way to get up with the Uber driver.
I tried to log in to my Apple account, but I did not have my little black book of passwords with me. I thought I knew my password, and I know I came close, but I guessed wrong several times until I was notified that I was exhausting my allotted tries.
McKenzie managed to find a way to get Apple to send to her phone a code that I could use to unlock the account and reset my password. The code, however, would not be sent for 24 hours, an eternity's worth of cellphone separation anxiety. Patience was not an option.
Satisfied that I had the password right this time, I tried again, and again I whiffed. Apple put a padlock on the close account gate. Now, it would be three weeks before we could get a code number to unlock the account. I might rather have been kneecapped.
I very quickly received a new iPhone as a replacement for my lost — and insured — phone, but I won't be able to activate it until my three-week sentence elapses and my never to be forgotten again Apple ID is reset.
For two weeks now, I have been limping along with a burner phone, a Tinker Toy capable only of sending and receiving calls. I may as well be off the grid. When finally I get my new iPhone activated, it's going to feel like a return from the Himalayas … or the 19th century.
I have learned a difficult lesson the hard way. Strive never to forget your Apple ID password, but if you do, relax and observe the right protocols to get your account reset.
I have often thought about what I'd get for a tattoo if ever I got one. Now, I have an idea.
Take care,
Brian Rowland, Publisher
browland@rowlandpublishing.com
P.S. I will be returning missed calls in the order they were received.