At Paisley Café, It's All About Relationships
Labor of Love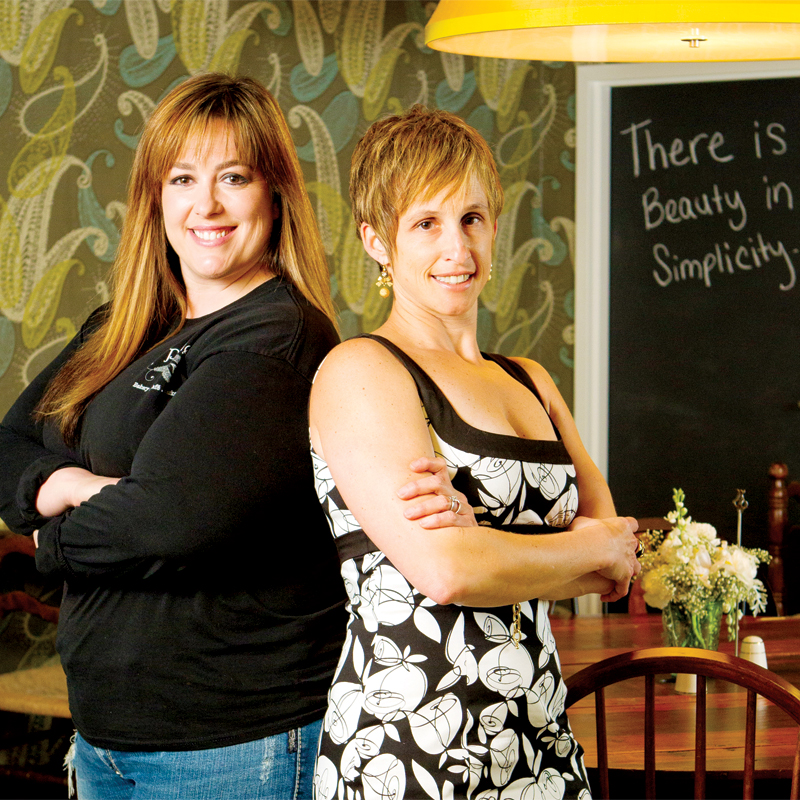 There is something inviting about Midtown's Paisley Café. The cozy layout and delicious smells create a relaxing atmosphere, and owner Kiersten Worrell wants to make sure everyone feels at home.
Last January, after 19 years of happily working in banking, Worrell made a decision that would puzzle most of her friends and family: She decided to open a restaurant. Without formal culinary training, it was Worrell's passion for cooking at home and a sense of fate that drove her.
"Something just kind of came over me," she remembered. "Lightning struck."
Worrell expressed an admiration for Tallahassee's local restaurants, emphasizing how many delicious options the city has to offer. But, she added, she sensed there was room for something a little different. Paisley Café stresses simple food, prepared slowly and with care. Diners will not find sandwiches piled high with toppings, served two minutes after an order is placed. Chef Mike Stanley explained that the restaurant has an a la minute kitchen, meaning everything is made from scratch to order. Additionally, the restaurant uses locally sourced ingredients as much as possible and even makes some components — like the sensationally warm, smooth apple butter — in-house.
Worrell pointed out that the extra care is well worth it, and that good food really can turn customers' days around. "If you make it beautiful and taste amazing, it can change their mood," she said, adding later that the most rewarding part of owning the restaurant is seeing the effect it has on people. "It's about nourishing someone physically and emotionally," she said.
In addition to its fresh selections, Paisley Café has teamed up with sister operation (as in, run by Worrell's sister, dietician/nutritionist Shannon Moore) F.U.E.L. Nutrition to provide the new options to "clean" eaters in Tallahassee.
"We started a menu that we're incorporating in our own … It's called the 'Clean 24,' and we're going to rotate that into our menu so that people can get clean options," Worrell explained.
Clean eating involves maintaining a chemical-free diet. The idea is to eat natural foods, like plants and even meats that have not been processed or altered in any way. Clean eaters in Tallahassee can expect the same Paisley style and delicious flavors with these wholesome menu items.
The restaurant is tucked in the back of Midtown's salmon-colored 1123 building, with small tables inside and a charming garden area for outdoor dining.
Whatever customers order, the most important thing to Worrell is the lasting effect the meal has on their days.
"This is my heart," she smiled. "I want our food to have a comfort to people, but I also want them to remember that it's an experience here. There's a lot of love."