At Age 50, Songwriter Grant Peeples 'Revises' his Resume to Include Singing, Too
Finding His Voice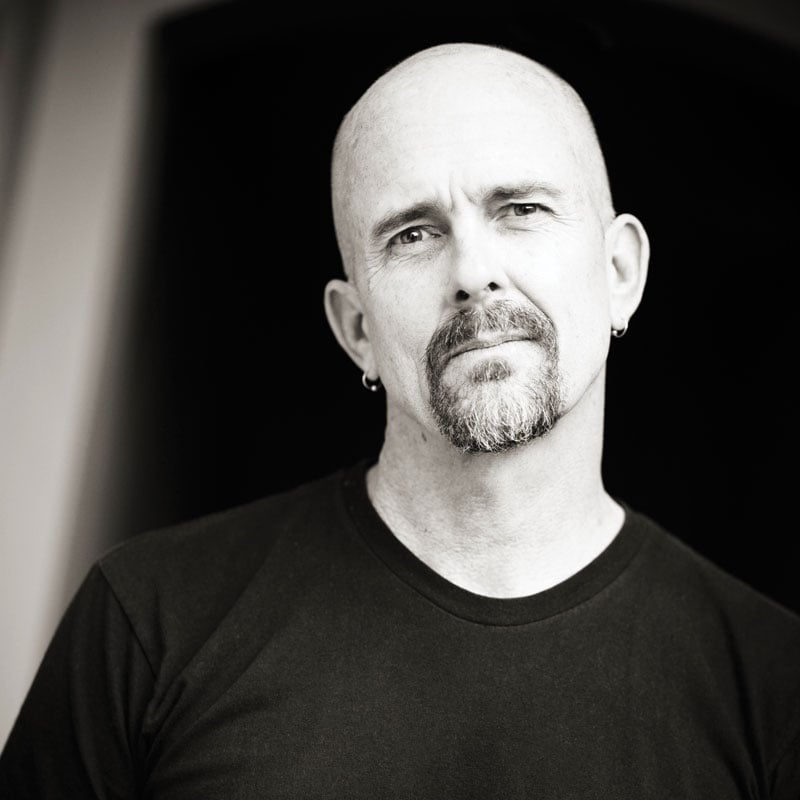 At 56, Grant Peeples figures if he continues writing and performing songs and poetry another 20-or-so years, he will yet have a career. The joke, of course, is that Peeples is already well along in his career — one where he's made remarkable progress in short order. 
In the little more than five years since the Tallahassee native and seventh-generation Floridian returned home from abroad and took up songwriting and performing full time, he has played at innumerable venues across the country; recorded five collections of original songs that have earned critical acclaim and ranked highly on folk/roots charts; and developed loyal followings in Tallahassee and elsewhere across the state and country. 
Moreover, his last two records — "Okra and Ecclesiastics" and "Prior Convictions" — were recorded by Gurf Morlix, a Texas-based producer associated with such well-established folk/country rock artists as Lucinda Williams, Robert Earl Keen and Mary Gauthier.   
Authentic, original and socially/politically minded, Peeples describes himself as a "Leftneck," a deeply rooted Southerner comfortable with both his cultural heritage and liberal leanings. Peeples' songs can be bitingly humorous ("Sunshine State" and "Summer Camp"), provocative and irreverent ("Patriot Act" and "Jesus Was a Revolutionary"), or lyrical and evocative ("Elisabeth" and "Liliana"). Often, they simply tell a story. But always the lyrics are spot-on, the gritty delivery effective, the intent serious and the aim true — whether his topic is love, politics, religion, relationships or the existential condition. Given his strong views and no-holds-barred style, Peeples is bound to offend some. No one, however, can doubt his convictions or artistic integrity.
A wordsmith who discovered music at 15, Peeples had a brief go at songwriting in the heady atmosphere of Nashville of the '70s. It didn't work out, however, and his journey to the present took a long and circuitous route. The one constant, though, remained his songwriting, which he largely kept under wraps. 
In 1995, divorced, sobered and "free of all tethers," as he puts it, he indulged a traveler's fantasy and moved to a remote island off Nicaragua's coast, where he essentially lived a Thoreauian existence for 11 years. Ironically, his goal of doing some serious songwriting there didn't materialize.
"I learned something essential about creativity," Peeples says. "A business is a creative act. Building a house is a creative act. Digging a well is a creative act. And by the end of the day, that sated pretty much everything I needed to do creatively."
The 2000 Bush/Gore election turned his attention homeward and got his writing juices flowing again. It wasn't until 2006, however, that he returned to Tallahassee and, at age 50, fully embraced his calling. 
"I haven't worked an honest day since," Peeples says.
His songs are pithy reflections on the New South, the times, the country's state of affairs and his lifetime experiences. If his pictures of Southern folks and living are sometimes harsh and bleak, as in "My People Come From the Dirt" and "Real Country," it's because the songs are reactions to the banality and sentimentality he sees in much contemporary country music.
"I don't make this stuff up," Peeples says. 
His poet's voice Peeples found early. The challenge was finding his singing voice.
"I didn't think I could sing," he says. "I also bought into the paradigm of having others sing my songs. The whole idea of singing and performing, I had to learn to do. I'm still learning. But I think I now know how to perform and connect with an audience."
For singer/songwriters like himself, the Internet has been liberating. 
"There was a day when, if you wanted to make a record, you had to seduce somebody who either had connections or money to get you into a studio," Peeples says. "Now, if you're a singer/songwriter, you can make a recording for a few thousand dollars that sounds better than anything you could have dreamed of making for tens of thousands of dollars 25 years ago."
Paradoxically, the downside is the ease of record-making nowadays.
"There are so many of us doing it that the public is numbed by the onslaught," Peeples says. "A CD has become like a business card."
His strategy for defining and distinguishing himself is to focus on those who understand what he's about.  
"I go out and find people who get what I'm trying to say and who think with the same symbology as me and appreciate what I appreciate," Peeples says.
Festivals and home concerts are particularly fertile grounds for such listeners.
"I can pretty much tell you everybody at festivals and home concerts gets what I do," he says. "I've played a lot of house concerts where no one had ever heard of me or seen me on YouTube but they didn't care, because the hosts had done their homework and found performers these people were going to get."
Failing creativity — a potential hazard of middle-age artists — is not something that concerns him at this point.
"I'm still a 23-year-old kid getting started," Peeples says. "I'm still defining who I am. I don't have to live up to any past successes or awards. Hell, Picasso was still turning out extraordinary stuff in his late 80s."
Peeples, in fact, was working on a new record that was released last fall when he was interviewed.
"The songs are pretty much written, I'm just polishing and refining them," he says. "I'm a huge reviser. I revise all the way into the studio."
Will his new recording continue the introspective bent of "Prior Convictions"? 
"Yeah, I think that's the direction I'm moving in," Peeples says, adding that he's immersed himself in poetry and philosophy books the last several years.
Meanwhile, he continues touring and performing.
"If every night I play a show with 30 people, and three of them go on my mailing list, and I know whatever CD I make for the rest of my life, they'll want to buy it, maybe by the time I'm 75 I'll have a real career," he says.
For more on Peeples, visit grantpeeples.com.