Artist Spotlight: Zlatina Staykova
Zlatina performs regularly with the Tallahassee Symphony Orchestra and the Mobile Symphony Orchestra.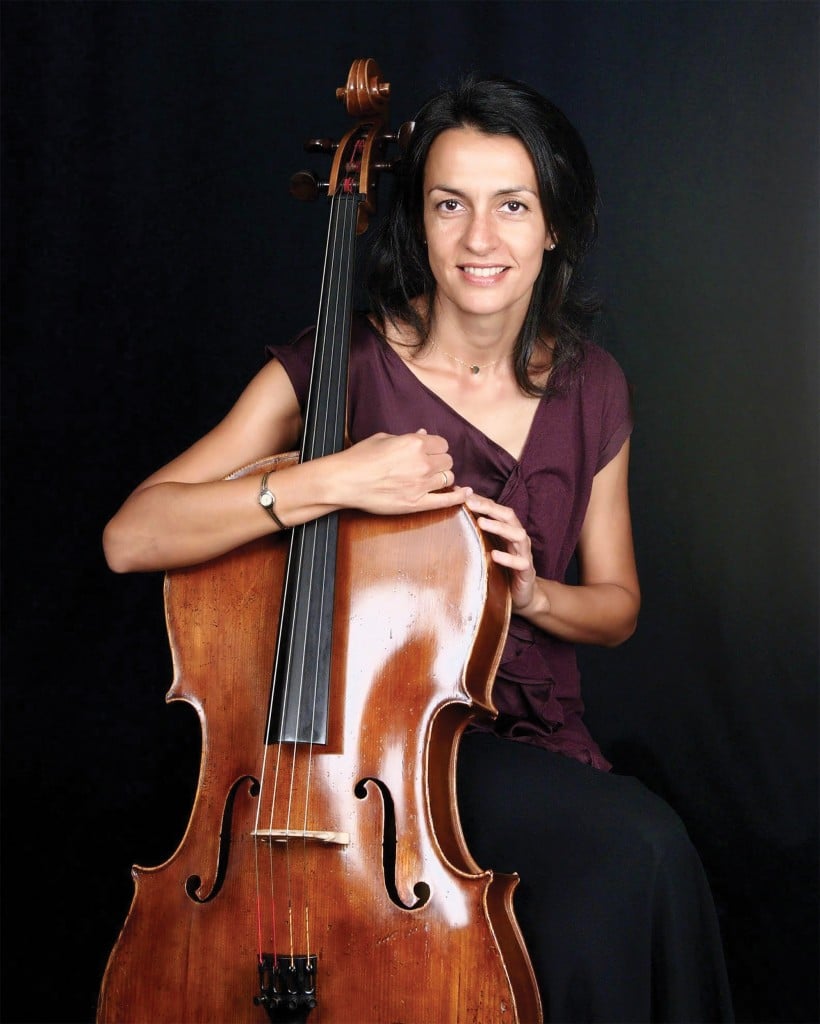 Zlatina Staykova grew up in a family of folklore music educators in her native Bulgaria and began playing the cello in her parents' ensemble.
After earning a bachelor's degree from the National Academy of Music in Sofia, Bulgaria, and completing her master's and doctorate in cello performance at the Florida State University College of Music, Zlatina is now a faculty member at the Bach Parley String Academy and teaches introductory strings to students at seven area elementary schools.
In addition to her teaching schedule, Zlatina performs regularly with the Tallahassee Symphony Orchestra and the Mobile Symphony Orchestra.
Zlatina and her husband, cellist Boyan Bonev, have two children, and they all enjoy playing music together as everyone in the family plays an instrument.
Zlatina also loves to sing and is a member of the choir at St. John's Episcopal Church in Tallahassee.
What is necessary for your creative process? Zero stress and people. Stress simply freezes any creative thought that comes my way, but people, on the other side, seem to have a great impact on the way I think and act. People can inspire me greatly or provoke my views about life, and for me, this is an important part of the creative process.
What fictional character would you like to meet and bring to life? I am not sure about a fictional character, but I have always dreamed about listening to J. S. Bach live. I'd love to see him play or just talk, and be around his kids for a day.
What music is playing in your car? Anything from Panic! At the Disco to Sting and Billy Joel, hip hop, '80s and '90s music, Bach and Brahms and others. Also lots of folk music. Music is my passion, and I like to listen to diverse styles and performers.
What is the last book you read that had an impact on you? "The Last Temptation of Christ" by Nikos Kazantzakis.
It's time for dinner; where are we going to eat? It depends on the night, but I love food and spices and am always open to try new recipes.
If you were trapped in a TV show or movie for a month, which would it be? "Jurassic Park." No, not quite. I like period movies and would love to watch anything happening a hundred (or more) years ago.
What superpower would you like to have? Flying.First, it would be easy to be on time, and second, it would be so exciting to glide in the air and see places from above.
What have you learned from failure? There is no bigger obstacle than yourself.
What do you hope you will be remembered for? I never thought about that, but maybe a good teacher and a good mom.
Want to learn more about Zlatina?
Visit tallahasseearts.org/artist/Zlatina-Staykova to learn more about Zlatina and over 950 artists of all  creative disciplines in our Artist Directory.
This content is provided by the Council on Culture & Arts, the capital area's umbrella agency for arts and culture.
Visit TallahasseeArts.org for a complete list of arts and cultural events, public art, arts education and more on the Tallahassee Arts Guide.