Artist Spotlight: Ron Yrabedra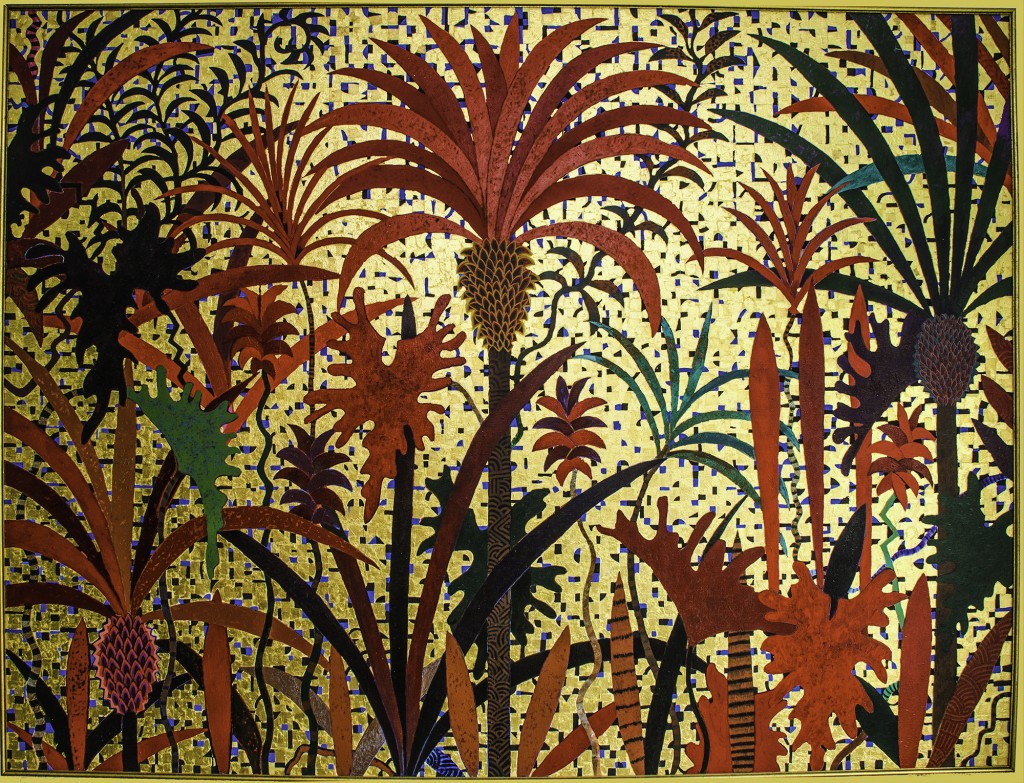 Ron Yrabedra is Professor Emeritus of Art Education from Florida A&M University, where he taught for 34 years. His teaching career spanned 41 years, beginning with teaching children during the Civil Rights Movement in Tuscaloosa, Alabama. Teaching children provided him with information that led to his doctoral studies at Florida State University, his specialty of teaching teachers about children's art, and to his turn as a lecturer on discipline-based art education for the Florida Institute of Art Education, sponsored by the J. Paul Getty Institute of California. Ron was the director for LeMoyne Center for the Arts from 1982–86, when he received a sabbatical from FAMU to research the photographs by Alvan Harper, an early Tallahassee photographer, and of Harper's photos of African Americans in the late 19th century. Ron has had a painting studio in Railroad Square Art District since 1981 and had hundreds of exhibits of his works in painting, drawings and ceramics.
What is necessary for your creative process?
Art comes from personal experiences — psychological and physical. It is the transformation of human ideas, feelings, emotions and ideals into symbolic form. The history of humans is written in their creations of art, and these inspire new interpretations by the artist. Continual study and analysis of the values of the artist provides inspiration, technique and actual construction of works of art.
What fictional character would you like to meet and bring to life?
Quentin Compson, a character in William Faulkner's novels Absolom, Absolom! and The Sound and the Fury. I grew up in Mississippi and Alabama hearing stories and language that were so similar to the written stories and novels of Faulkner.
What music is playing in your car?
A wide range from Dixieland to classical and folk music, but most often Johann Sebastian Bach. As a violin student during my childhood, I learned works by the great composers and have continued finding new meaning in these expressions.
What is the last book you read that had an impact on you?
Degas in New Orleans. The Impressionist Edgar Degas spent part of a year visiting his mother's relatives in New Orleans. He produced a number of painting masterpieces while visiting.
It's time for dinner; what are we going to eat?
Since I never learned to cook, let's go to Il Lusso and experience Terry White's genius. I love the French cuisine introduced to Tallahassee by Rainey and Pierre Vivier, but I also love the farm-fresh vegetables served in many local restaurants. I love lunch on the patio at Jeri's Midtown Café … they named a soup after me.
If you were trapped in a TV show or movie for a month, which would it be?
Pride and Prejudice, directed by Joe Wright. Someone wrote the 18th century had the best clothing, music, architecture, portraiture and conversations — what fun to be part of that.
What superpower would you like to have?
The ability to draw like Leonardo da Vinci. Leonardo was interested in everything from the human body to mathematics and was able to make masterworks from mere observation — using red chalk, black chalk and ink. I saw a major exhibit of his drawings in New York, and every one seemed a miracle.
What have you learned from failure?
Failure for me is slipping into chaos. Success is working my way back to order — one is always moving between the two.
What do you hope you will be remembered for?
Kindness.
Want to learn more about Ron?
Visit tallahasseearts.org/artist/Ron-Yrabedra to learn more about Ron and over 950 artists of all creative disciplines in our Artist Directory.
This content is provided by the Council on Culture & Arts, the capital area's umbrella agency for arts and culture.
Visit TallahasseeArts.org for a complete list of arts and cultural events, public art, arts education and more on the Tallahassee Arts Guide.