Artist Spotlight: Michael Rothenberg
A poet, artist and activist.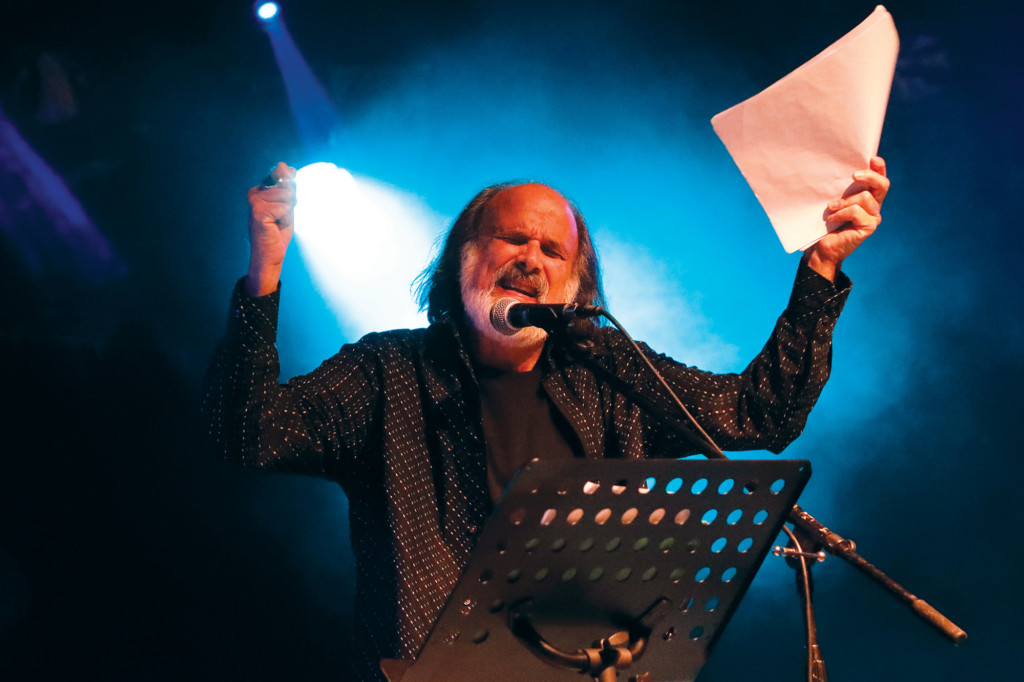 Michael Rothenberg is co-founder of 100 Thousand Poets for Change, Read A Poem To A Child, and Poets In Need, a nonprofit assisting poets in crisis.
He is also co-founder of Tallahassee's Ecosound Ensemble, a spoken word and music performance group.
His most recent books of poetry include "Drawing The Shade" (Dos Madres Press, 2016) and "Wake Up and Dream" (MadHat Press, 2017).
He lives on Lake Jackson and is currently Florida State University Libraries Poet in Residence.
What is necessary for your creative process? Food and water, breathable air and the company of limpkins. There are many things I want in the world that would create an ideal environment for creation, but I have learned to function with the basics. Inspiration and magic are everywhere.
What fictional character would you like to meet and bring to life? Flush, the dog in the novella by Virginia Woolf. Most of the other characters I have encountered in fiction are angry and problematic.
What music is playing in your car?
Richard Thompson and Thelonious Monk. I am not sure I need to explain why. These are great musicians. And Richard Thompson is a fantastic songwriter. I love a great songwriter. Bob Dylan and Phil Ochs are on the other channel; I will get there later on in the day.
What is the last book you read that had an impact on you? "At Swim-Two-Birds" by Flann O'Brien and "Lanark" by Alasdair Gray. I think of both of those books. I love language, great writing, great imagination and fabulist ruminations. Plot is second to a good solid line of strange and beautiful language. I haven't read Henry Miller in a while, but he made me want to write and not like him.
It's time for dinner; what are we going to eat? Milano's or Masa. Milano's is honest. My favorite pizza place in town. The calamari salad is pretty great too! And the meatballs! Masa never lets me down — smoked calamari, curries and seared tuna, seaweed salad, fried cheesecake and red bean ice cream.
If you were trapped in a TV show or movie for a month, which would it be? "The Fifth Element." I was going to say "Brazil" by Terri Gilliam, which is one of my favorite movies. I love the theme song of that. I want "Brazil" played at my funeral. But maybe if I were trapped my dystopia should have a little bit more humor, and "The Fifth Element" always has me smiling.
What superpower would you like to have? The power to heal the sick and raise the dead. I don't care about flying or having X-ray eyes. There seem to be more important things to do in this world.
What have your learned from failure? Patience.
What do you hope you will be remembered for? Saving the planet. And I mean the plants and animals and the air and sky, elephants, pangolins, giraffes and rhinoceros. No species of creation should ever go extinct again. It is our responsibility to show that we love the earth and each other, if nothing else.
Visit TallahasseeArts.org for a complete list of arts and cultural events, public art, arts education and more on the Tallahassee Arts Guide.