Art of the Box Project Brings Beauty to Unexpected Places
The project will transform traffic control boxes into art by featuring the work of five local artists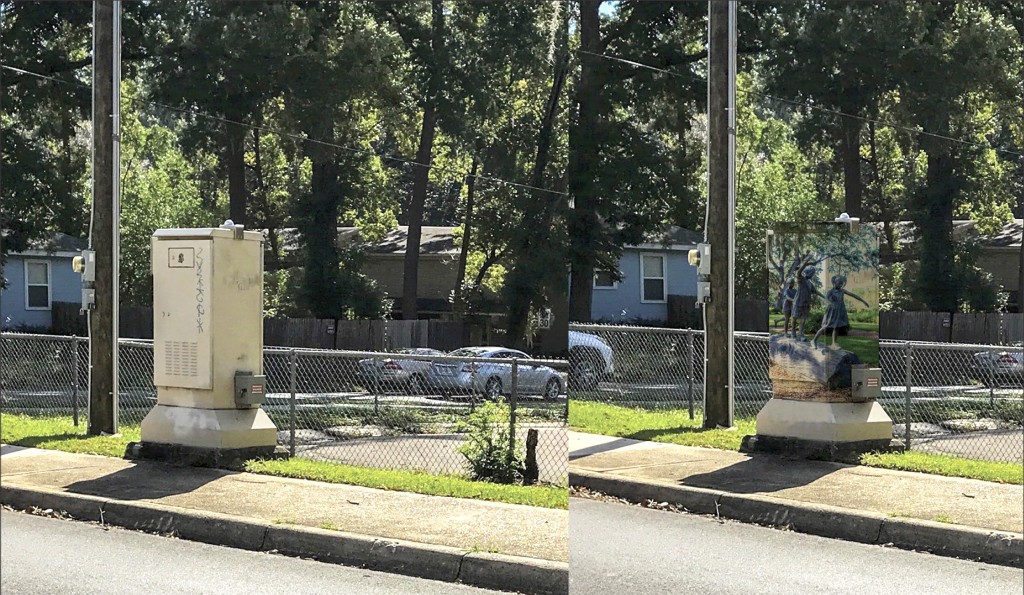 Art is no longer confined to museums, it has taken to public and outdoor spaces in a variety of fascinating ways. The City of Tallahassee and Knight Creative Communities Institute, with support from COCA, are working to emphasize public art through the Art of the Box project.
The project will transform traffic control boxes into art by featuring the work of five local artists. The artists will be selected through an online application process that will transform their art pitches into three-dimensional art.
Art of the Box calls for artists of all ages and skill levels to submit their work. This could include anything from a picture of a mosaic, watercolor paintings, a quilt, photography and much more. Five artists based in Leon County will be selected through the application process, and KCCI will coordinate to have the artwork placed on weather-resistant vinyl printing.
Interested artists are invited to submit original, inspired and uplifting artwork by Aug. 3 here. After the artists are selected, placement week will occur Sept. 21–25.
The hope is that Art of the Box will engage artists and viewers of all ages, ethnicities and cultural backgrounds, broadening exposure to and interest in public art. The project is intended to stimulate local economies by welcoming cultural tourism and offer an economic incentive to empower local creatives.
"The Art of the Box project is going to allow artists the opportunity to exhibit in the public realm," said Betsy Couch, KCCI Executive Director. "The hope is that the boxes will cause people to smile and will brighten their day when they notice artwork on an unexpected object, while also beautifying major intersections."
Couch and others with KCCI have noticed that graffiti and vandalism occurs in Tallahassee. Their hope is by covering the boxes in artwork, it will deter vandalism.
"Projects like this help foster a feeling of loving where you live," said Elizabeth Emmanuel, CEO, Downtown Improvement Authority. "I hope when people walk past they feel a greater sense of pride for the talent we have in our community. We're lucky to live in a city where collaborations like this come to fruition and yield beautiful results."
This project emphasizes the best attributes of art while maintaining the traffic boxes intended safety function. The three organizations involved created an artistic initiative that encourages art in unexpected places and non-traditional venues, turning the mundane into a moment of wonder.
For more information and to submit artwork for consideration in Art of the Box, visit KCCITallahassee.com/project/art-of-the-box.