Arresting Violence, Saving Lives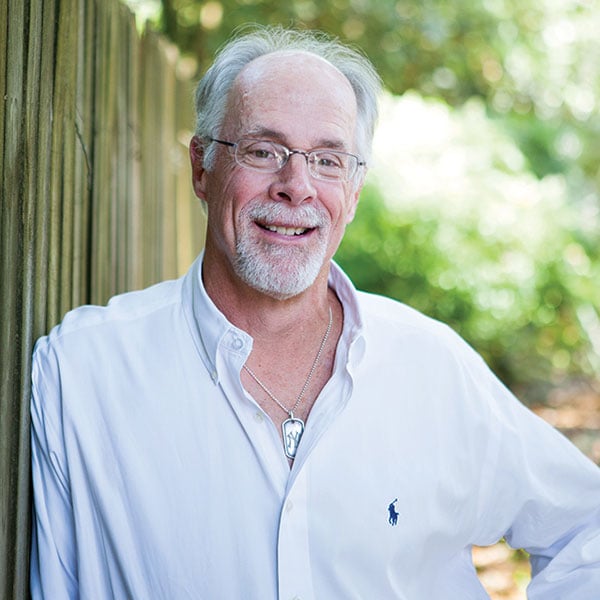 In North Miami, police respond to a 911 report of a suicidal man with a gun. Arriving at the scene, they encounter two men in the middle of an intersection and order them to lie down with their hands raised. One man complies. The other remains seated upright in the road, yells and fidgets with an object that will prove to be a toy truck.
An officer fires three rifle shots from close range, but misses his intended target — the seated man — and hits in a leg the man who had obeyed orders.
There had been no suicide attempt. The man who refused to lie down has autism. The man who was wounded is his therapist. Video of the shooting goes viral and makes newscasts everywhere.
An attorney for the family of the man with autism criticizes police, saying they lack training in how to deal with people with mental illness. About that criticism, Dick Stephens of Tallahassee is trying to do a great deal.
He comes at the issue from two perspectives — as the father of a child who struggled with bi-polar disorder and as someone who retired from the Florida Department of Law Enforcement after 33 years.
These days, Stephens is working to see to it that every county in Florida is equipped with crisis intervention teams (CITs) trained to recognize and deal with people with mental illness — to de-escalate psychotic episodes, for example — while protecting the safety of both officers and citizens. That need is particularly acute in sparsely populated parts of Northwest Florida with limited mental health resources. The training is funded by a three-year, $2.4 million legislative appropriation and is being carried out in partnership with the National Alliance on Mental Illness.
Intervening in crises and defusing them is the first step in a process that Stephens believes should also include providing appropriate treatment.
"We have people who are serving life sentences, 30 days at a time, at a cost of millions of dollars to the taxpaying public," Stephens impressed upon me, "because their illnesses are never dealt with. They commit a misdemeanor, serve their time, get out and act out again. And every time a frequent flyer is charged, it results in a minimum of five court events with all of the attendant costs — to say nothing of the costs of incarceration."
Stopping such madness is a massive challenge; successful treatment, if it occurs, must somehow be followed by integration into society. But merely locking up mentally ill persons serves only to make things worse in part by intensifying distrust and increasing the likelihood later on of deadly, headline-making encounters with cops.
Stephens is a realist. (Ask him about the issue of gun violence and he will tell you that it's too late to attack the problem with weapons measures. "Too many of them in circulation," he says. "A call to 'ban assault weapons' is just bumper-sticker politics.") So, with regard to policing the mentally ill, he is prepared to start at the beginning. Get the CITs in place. And then do the advocacy work that needs to be done to establish pathways to treatment and lead the troubled away from trouble.
Wanna help? Join the local chapter of NAMI (850.841.3386; nami-tallahassee.org).
And meanwhile, let us all think about, from the standpoint of a law enforcement officer, scenarios such as this one that are made part of CIT training …
Law enforcement officers are dispatched to a residence where a man with a record of minor offenses and jail time is acting strangely. He believes he is under government surveillance and that he is being monitored through his TV. Horribly disheveled in appearance, he rants about his need to defend himself against the government, responds to phantom stimuli, exhibits a blank stare and engages in maniacal laughing.
Prepared to wade in? On what footing? How would you proceed?