Archaeology Matters
Guiding the backyard archaeologist is what the Florida Public Archaeology Network is all about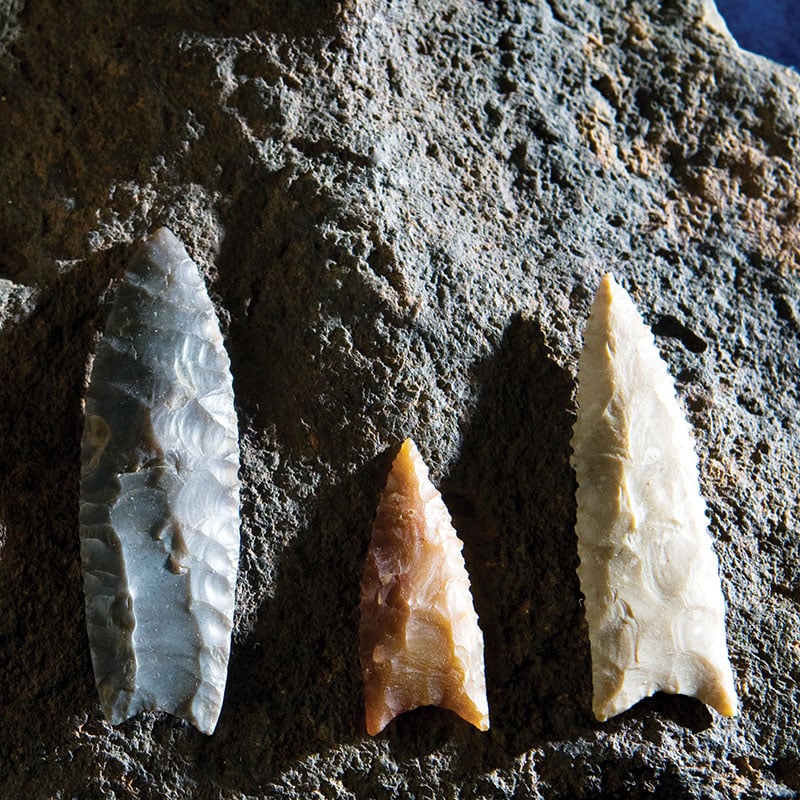 So you're out plowing your field one day and notice your discs are churning up arrowheads in the furrows. You collect them in a mason jar and wonder if there is more to your field than meets the eye. Who do you ask?
Or, suppose your cemetery caretaking committee wants to clean some headstones in the "old" section, and you need advice on what chemical to use. Who can help?
Let's say as a sport diver you begin to notice heavy silting is occurring around a favorite wreck, or worse, some relic hunters are removing bits and pieces of it. You want to see the site preserved, but how do you do that?
Wherever you are in Florida, reach out to the nearest Florida Public Archaeology Network office. The fine folks who work for FPAN will show you how to be a good steward of the cultural and historical resources you may find in your own backyard.
The brainchild of Dr. Judith Bense, archaeologist and president of the University of West Florida, FPAN has been around for more than 10 years and has three main goals: Reach out and educate the public, assist local governments with training and support, and help promote the many programs of the Florida Division of Historical Resources. The local FPAN office is run by archaeologist Barbara Clark, director of the North Central and Northwest regions, and her assistant Tristan Harrenstein, public archaeology coordinator.
Clark said it's not uncommon for private landowners to discover their property might have some connection to historic people. FPAN educates people about these resources, gives them the knowledge they need to understand their importance and teaches them the right way to record and preserve them.
"The objective of FPAN is to put an archaeologist within the reach of every state citizen," Clark said from her "digs" adjacent to the Gov. John Martin house at the Hernando de Soto Winter Encampment Site in Tallahassee. "We rely upon the public to protect these sites and to make the archaeologists aware of these sites, too. The majority of the time it's not archaeologists discovering these sites, so it's really important that we have an open line of communication with the public."
Clark said that in her experience, many people don't really understand what archaeology is. Archaeologists are often presented with fossils, which are a more paleontological subject than archaeological. Still, it provides an opportunity to explore the differences between the fields of study.
"And if we can we will still identify them," Clark said. "My favorite story has to be from one of our employees at the Pensacola office. She's currently our associate director, but when she was director for that region, somebody brought her a 'pterodactyl skull.' And she was trying to explain to the person that first of all it's not fossilized; and second of all, if you turn it around the other way, it's a dolphin skull. She found it on the beach. That's probably one of my favorite stories."
Harrenstein said the value of FPAN shines in how it demystifies the past for people.
"People who are collecting artifacts are genuinely excited about this stuff. We just try to help direct them a little bit," he said.