Another Perspective
Students lead me to reassess myself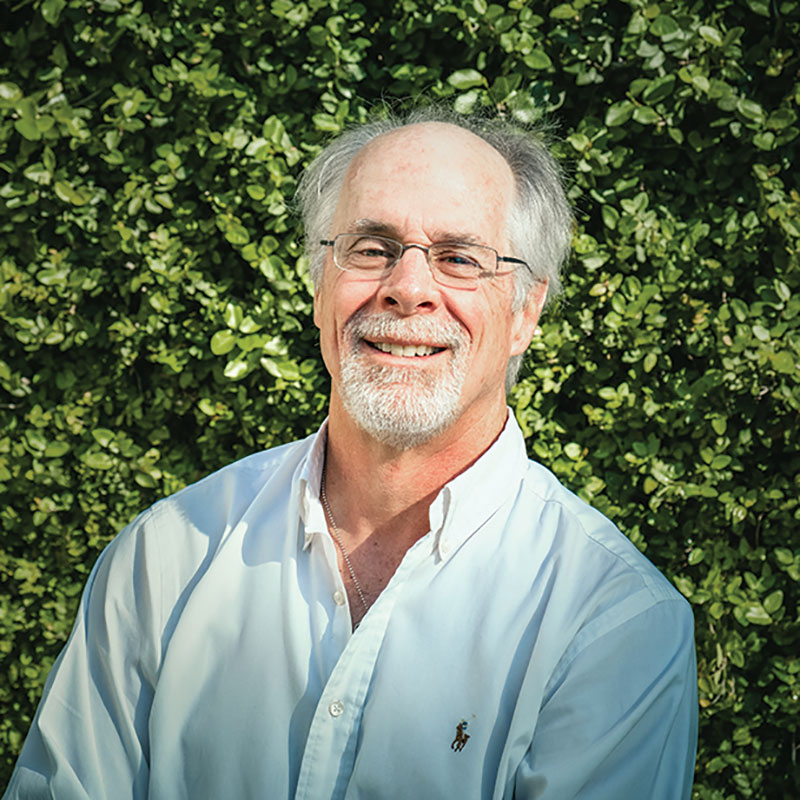 Kaizsa (rhymes with Asia) is a remarkable black woman who somehow simultaneously managed home, motherhood, work, internships and studies on her way to the bachelor's degree in strategic communication that she collected in May. She is the kind of person who reminds me that I may not be as busy or burdened as I sometimes think I am.
Kaizsa was a student in the Public Relations Campaigns course I taught at Flagler College's satellite operation on the TCC campus this spring. She surprised me on the night the class met for the first time by exclaiming about me, "Oh my gosh, you look just like my grandfather." The class, understandably, erupted in nervous laughter, leading Kaizsa to clarify her observation: "Of course, you're not as dark as he is."
Each of the 22 students in the class was remarkable in his or her way. Kaizsa's resolve was joined by Sandra's smoothness, Jessica's reservedness, Angela's determination, Christian's sardonicism, Shelbi's self-assuredness, Logan's affability, Diane's ebullience, Katelyn's earnestness, Clinton's modesty, Leila's satirism, Jamon's teddy-bearishness, Doug's likability, Shayna's confidence, Avery's courage, Courtney's mysteriousness, Tori's free-spiritedness, Sarah's inquisitiveness, April's Southern-ness, Tyler's jockishness, Shaquela's ambitiousness and Marcus's righteousness.
I thought back to those students when Arturo Nunez, the keynote speaker at the Big Bend Regional Small Business Awards Luncheon, held in May, called upon the members of his audience to list words or phrases that others use to describe them.
"Now," said Nunez, a FAMU alum who has worked a career in corporate marketing and currently is employed by Apple, "List words that you use to describe yourself." He then suggested that if the two lists differ markedly from one another, there may be implications for your "personal brand." Anyone's brand, he emphasized, is a collection of perceptions in the minds of others. It doesn't so much matter what you think about yourself.
Students, in describing me, have used words including "hippie," "crazy-smart," "funny," "a lot like Garrison Keillor" and "best professor ever." (I'll concede that they may have applied the last term in flattering ways to all of their professors.) I look upon myself as "grounded," "experienced," "fair," "unconventional" and "a lifelong learner."
Who's right? Do the students see me more accurately than I see myself?
After the class had met for a few times and I had a feel for its chemistry, I felt safe to tell a story about the time I offended the community of Wewahitchka by writing a newspaper column in which I described the scene I encountered at Wewa's Dixie Dandy store on a Sunday morning. Among other observations, I noted a gentleman who checked out with a suitcase of Natural Lite beer, a large tray of chicken parts and 10 rolls of toilet paper. Life's essentials, I may have written. In response, I heard from upset churchgoers, city officials and members of the Wewahitchka Fine Arts Society. (Who knew?)
By way of penance, I agreed to sit in a dunk tank at the Wewahitchka Earth Day Festival, held in April. It had been a rainy spring, the Chipola River was out of its banks and septic systems had been inundated with floodwaters. So, after volunteer firefighters went to the river to fill the dunk tank with a pumper truck, they added, unbeknownst to me, a gallon of bleach to kill any bacteria in the water.
Presently, a young man wound up and clanged the dunk-tank target. The bench beneath me gave way and I was plunged into the Clorox. My eyes would tear and sting for three days thereafter.
My story complete, I looked at a student who, like Kaizsa, is an African-American, and said, "Doug, before that episode occurred, I was a black man."
The class hooted and hollered, and Kaizsa smiled especially broadly and nodded.
Did I then behave more like me, as I perceive myself, or me as I am perceived by students? Probably the latter. But, Arturo, I am at peace with that, prepared to go forward as a funny old hippie with smarts, one who resembles the greatest storyteller Minnesota ever produced and who is entertaining enough to be regarded by some, I believe genuinely, as their BPF.
To my students, I am indebted. They encourage me not to take myself too seriously.
Be well and do good,
Steve Bornhoft
sbornhoft@rowlandpublishing.com