Annual New York Trip Showcases FSU Student Talent
FSU seniors head for The Big Apple.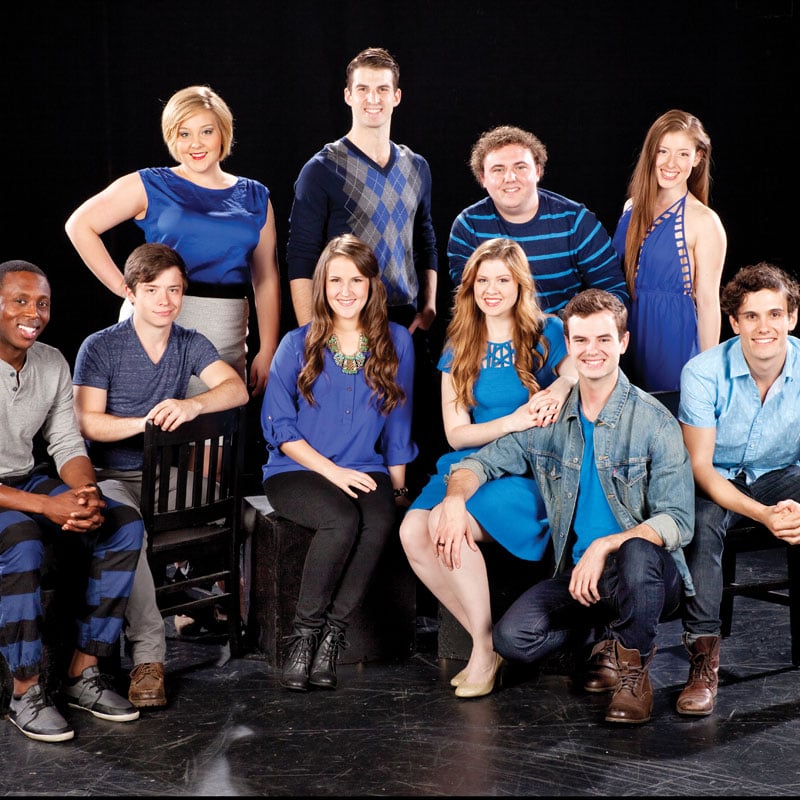 Aspiring singers and actors from FSU are making their way to the world's entertainment meccas to show off their talents. Music theater students (above) will be heading to New York City, while acting students (below) will go to Los Angeles for their star turn. Photo by Jon Nalon
Every aspiring performing artist is trying to "break" into the business, and Florida State University is dedicated to making it happen in a big way.
The capstone of the Bachelor of Fine Arts/Bachelor of Music program for musical theater students is the Senior Showcase, a series of solo, duo and group performances in New York City. This year, seniors will travel to the Big Apple on May 5 to display their talents for agents, casting directors, producers and other prestigious alumni invited by the School of Theatre at Florida State. They will perform at 4 and 7:30 p.m. in The Ailey Citigroup Theatre at The Joan Weill Center for Dance. After the shows, audience members can request contact information for any of the students to set up interviews and callbacks.
"The BFA Senior Showcase is an important launching pad for the students graduating from the music theatre and acting programs," said Lynn Hogan, Associate Dean of the College of Visual Arts, Theatre and Dance. "In a single setting, students are demonstrating their skills to 20 to 30 different agents who know the casting needs for the city and can connect these young artists to important networks. I cannot think of a better way to launch a career in New York."
FSU sponsors a similar showcase for acting students May 8 in Los Angeles at The Falcon Theatre.
The FSU BFA program has helped mold the talent and launch the careers of countless aspiring actors. According to alumni Leslie Flesner — who participated in the Senior Showcase in 2008 — "The Florida State Music Theatre Showcase in New York introduced me to a major casting director who later cast me in my first Broadway show. It was an amazing opportunity that helped my career take off!"