Animals Can Be Dear Companions
In a host of ways, pets make life better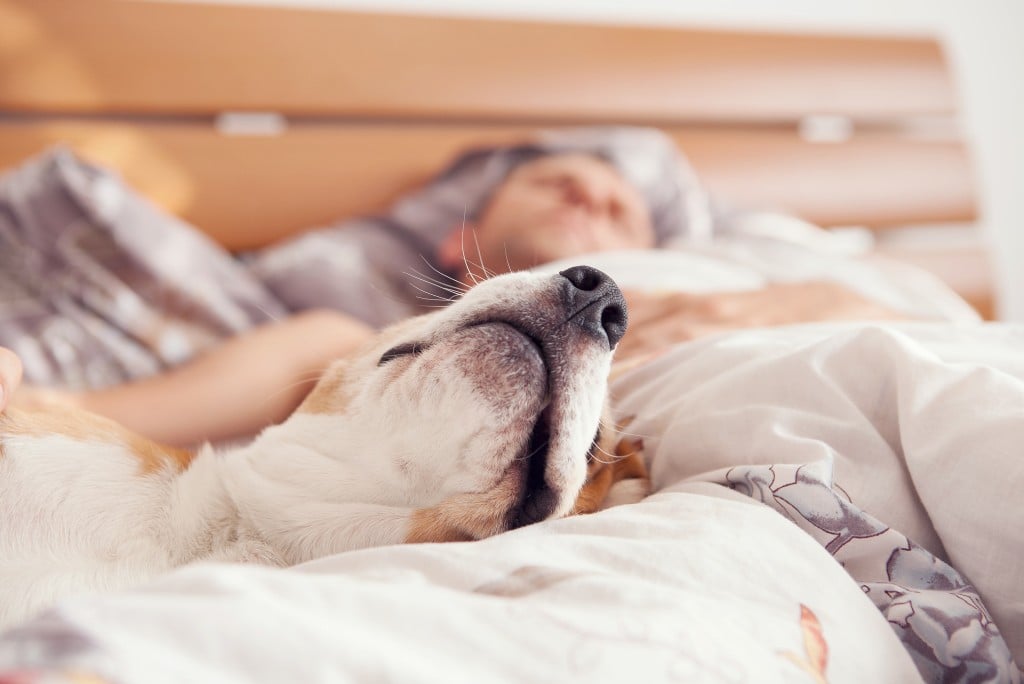 "Until one has loved an animal, a part of one's soul remains unawakened," wrote the poet Anatole France.
If you've ever cherished an animal, you understand what France is talking about.
Animal lovers know they do not imagine this emotional bond, and so do scientists. Experts studying the relationship between people and pets find that positive human-animal interaction reduces stress, fear and anxiety and sparks an increase of oxytocin, the so-called love hormone.
The findings are not a surprise to Kristy Montee. She and her husband Dan Norman share their Tallahassee home with rescue critters, Phoebe, a petite 12-year-old terrier mix, and Archie, a sassy 2-year-old long-haired chihuahua.
"There's nothing like coming home and seeing that little face in the window," said Montee. "They miss you, and they're always so happy to see you."
As a side benefit, "They force you to get off your butt and walk," she said.
Pet owners talk about companionship and comfort as prime benefits of having a pet, especially important during the pandemic.
"Adoptions have gone up" since COVD-19 hit, said Nicholas Petryk, a duty officer for the Fish and Wildlife Conservation Commission. "It's been found that people become less depressed when there's an animal in the house."
A survey by the Human-Animal Bond Research Institute backs that up, determining that "80 percent of pet owners said their pets made them feel less lonely."
Petryk himself has 14 animals at home — two cats, two dogs, an African grey parrot, a hedgehog, four Australian sugar gliders and four flying squirrels.
"I have a passion for animals," said Petryk, who is also an after-hours wildlife rescuer at the St. Francis Wildlife Association and a volunteer for the Florida Wild Mammal Association. "They're good company, and they give me joy."
Dogs get a lot of credit as a human's best friend, but don't dismiss the appeal of other animals.
"My parrot talks and whistles," said Petryk. "When I'm home alone, he keeps me company. And after a long day, I'll sit down and there will be a flying squirrel in my pocket and a hedgehog on my lap."
Pet owners talk about the comfort they feel when they look into Fido or Fluffy's big eyes. Somehow the world brightens. The value of that human-animal bond is at the heart of animal therapy initiatives.
The Animal Therapy Services Program at Tallahassee Memorial HealthCare oversees 200 teams and six species of animals — cats, dogs, parrots, rabbits, a standard horse and two dwarf horses.
These animals and volunteers, who attend classes for eight weeks and are certified every two years, visit patients in hospitals, hospices, assisted living facilities, nursing homes, schools and libraries, said Stephanie Perkins, director of the TMH animal therapy program.
One of the most compelling roles for these therapy animals takes place in the courthouse. TMH provides animal therapy teams for victims of violent crimes. The program emphasizes that therapy dogs in the courtroom can help calm traumatized victims so they can give statements and testimony that would otherwise be difficult or impossible for them to provide.
"They're mainly used for children," said Perkins. "But anyone who is the victim of a violent offense can have a tough time testifying. The dog is with them, and it helps them reduce their anxiety. Having a dog by their side makes them feel more comfortable."
The teams work in child dependency courts as well as criminal courts, where the most stoic canines have the ability to lie still, providing a constant companion through an ordeal.
Children, in particular, "come out of the courtroom and they decompress, pet the dog, braid its hair or they just fall onto the dog and cry or relax," said Perkins.
Therapy dogs also help children learn. They're part of a program called R.E.A.D., which helps reluctant young readers by having them read books aloud to a dog, which is accompanied by a volunteer.
In the process, kids become more confident and improve their reading and speaking skills.
"There are so many benefits, emotional and physiological," said Perkins. "Clinical studies have shown that being with an animal for five minutes decreases your blood pressure and helps with feelings of loneliness and isolation."
Due to the pandemic, the program has made adjustments, switching to virtual visits for some of its programs and, in the hospital, connecting patients with pets and volunteers by ZOOM when possible.
In many settings, the dogs make a difference, she said. Perkins has seen Alzheimer's patients sitting in a wheelchair with little interaction perk up when a pet therapy animal arrives.
Dogs can help with grieving, and they can often single out the person in a group who most needs help, she said. Animals have helped patients who have had surgery get up and exercise.
Perkins recalls a case involving a young girl who resisted walking or going to speech therapy but "she could use her arm to throw a ball to get the dog to retrieve it, and they would walk down the hall together."
The animals "are just there to make people feel better," said Perkins.
"When I'm home alone, he keeps me company. And after a long day, I'll sit down and there will be a flying squirrel in my pocket and a hedgehog on my lap." — Nicholas Petryk
Antidotes to depression
At Florida State University, researchers Dawn Carr, Miles Taylor and Natalie Sachs-Ericsson have been studying how pets shape our well-being in different circumstances like grieving.
They found that while all individuals who lost a spouse experienced higher levels of depression, people without a pet experienced more significant increases in depressive symptoms and loneliness than those who had pets.
Dogs, in particular, may help people in stressful events, said Carr, because they are getting exercise and more social interaction by walking the dog, they can talk to the dog, stick to a routine and they feel like they matter.
Psychologist Corine Samwel was so impressed by the therapeutic value of interacting with animals that she launched a practice called Red Hills Equine Therapy and Consulting, which follows the EAGALA or Equine Assisted Growth and Learning Association model.
The idea is that horses can be beneficial in the treatment of psychological issues such as depression, anxiety, post-traumatic stress disorder, attention deficit disorders, autism, substance abuse, eating disorders, abuse issues and family and relationship issues.
"Unlike dogs, which are predators, horses are prey animals and rather than aiming to please such as the typical dog would, react with honesty to what the client brings," said Samwel. "Horses then become mirrors and reflect the client's story in a nonverbal, nonjudgmental fashion."
Clients can then work on their issues in a pastoral, peaceful setting on Samwel's 5½ acres in eastern Leon County. Corine has three horses on her team as well as her human teammate equine specialist, Peggy Jordan.
Samwel calls the therapy experiential. "We use the natural, highly intelligent sensory ability of the horses to react to the clients."
She doesn't reveal the horses' names or genders, and while they interact with them on the ground, the clients don't ride them.
How people interact with the horse can be a metaphor for other issues, like if someone says the horse is pushy, she can explore what pushy means to the client, said Samwel, whose own pets, besides the horses, include dogs, a cat and chickens.
"Horses, more than dogs, are so quiet," she said. "With their large, liquid eyes and big strength, they give people a sense of safety and serenity. They also are great teachers of being in the moment."
Samwel's current focus is to create half-day retreats for women working on mindfulness with horses, with some help from the woodpeckers and all the other wildlife stopping by.
"You can sit in a peaceful environment we create, invite the horses to this peacefulness, and the horse may come and lay down next to you," she said.
With the help of horses and obstacles, her program also works on team building for businesses to explore leadership styles, communication, creativity and conflict resolution in a fun setting.
But pet owners don't need science or literature to convey what their animals mean to them.
On a walk with our three rescue dogs in Guyte P. McCord Park, my husband, Phillip, just smiled when talking about Lucy, Layla and Charlie.
"I've had pets all my life — dogs, cats, horses," he said. "Every time I've lost one, I've sworn to have no more. Be free, avoid the heartbreak, I think. And, they're time-consuming and expensive. But so what — I always get another pet. Or several. Pets just make life better."