Ancient Art of Storytelling Lives On in Capital City
The oral tradition becomes the foundation of cultural transfer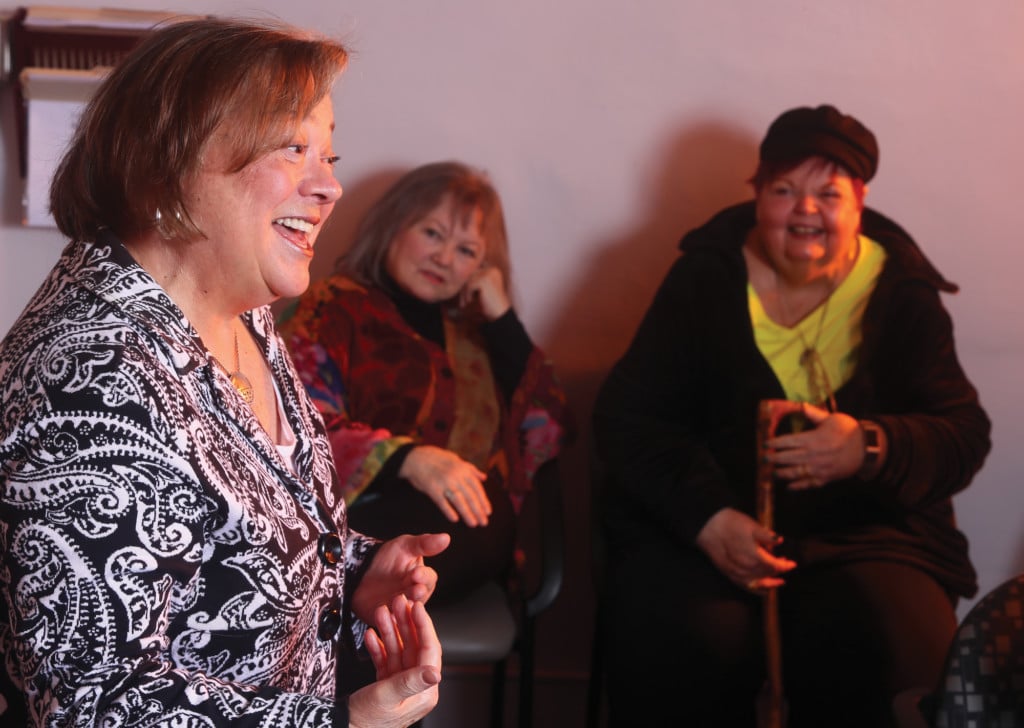 When you were little, telling "tall tales" may have earned you time in the naughty chair. But those long, winding, perhaps self-serving fables probably had a point.
They were a way of explaining emotionally to someone (in this case, Mom) a greater truth — for example, why the cookie's destiny was to be in your stomach.
That youthful deployment of fiction and fact, however, is part of a tradition that is the foundation of cultural transfer, perhaps the essence of being human.
Storytelling is the desire to make sense of the world in ways we and others can understand.
Stories were necessary to explain the natural world before science took up the task.
And today, as always, they are used to reveal great truths, to teach morality, to inspire, to shame, to uplift, to market, to manipulate and to entertain us.
Stories have and likely will be with humans from the beginning to the end of that designation.
Here today — and perhaps with Aesop, Homer, Mark Twain and Scheherazade as role models — Tallahassee has developed its own storytelling bards.
Professional storytellers Saundra Kelley and Linda Schuyler Ford have taken up the ancient mantle, creating the Big Bend Storytellers' Circle, where members share and develop the oral tradition into a kind of art.
"I like to call it 'spoken word performance,' " Kelley said. "The stories we tell are never read nor memorized verbatim as you would in a play. Rather, we listen to our audience, change the pace, adjust our inflections … no one telling is like another."
They structure their stores with careful beginnings, middles and ends, she says.
"Just as with a piece of music or a good novel, there is an arc that builds the tension, then provides relief."
And the stories may be about anything. "My new earrings, the day the dog got loose," Kelley said. Or maybe: a parable or the story of a man flying too near the sun.
Kelley holds a master's degree in applied storytelling from East Tennessee State University.
Some of her peers there were attorneys, pastors, teachers and politicians, all of whom needed the ability to communicate in relatable ways with an audience.
Ford says she has been a storyteller and story listener from the beginning.
Stories connected her to her German ancestors and to her birthplace, Sleepy Hollow, New York, she says.
"I think storytelling was in the air there," she said with a laugh. "Ichabod Crane and the Headless Horseman were pretty real to me."
Ford has gone on to develop programs at Tallahassee's Senior Center, to present showcases and story slams at the Blue Tavern, a Midtown venue, and to become active in the Florida Storytelling Association, which holds workshops and festivals each January in Mount Dora.
Ford also leads tours at the Monticello Opera House.
"In that Monticello has a reputation for its 'haunted' sites, it becomes the perfect venue for ghost stories," she said. A show devoted to the genre is planned for 2019.
Teri White, a newer member of the Storytellers' Circle, whose favorite tales include not only narratives of the "other side" but also Indian legends and historical tales, remembers sitting at her grandmother's side listening to stories from the West Virginia mountains.
"There are pockets of good storytelling," White said. "The tradition of self-entertaining is strong in parts of rural America in particular."
But these women don't believe in keeping a good yarn to themselves or confined to back porches or a generic bedtime tale.
At "home concerts" and at service clubs such as Kiwanis and Rotary, they are available to make you laugh, make you think, bring history to life and make you see yourself in the experience of others — but most of all, that want you to simply delight in hearing a good story well told.