An Infrastructure Fairytale
Cascades Park offers proof of our great potential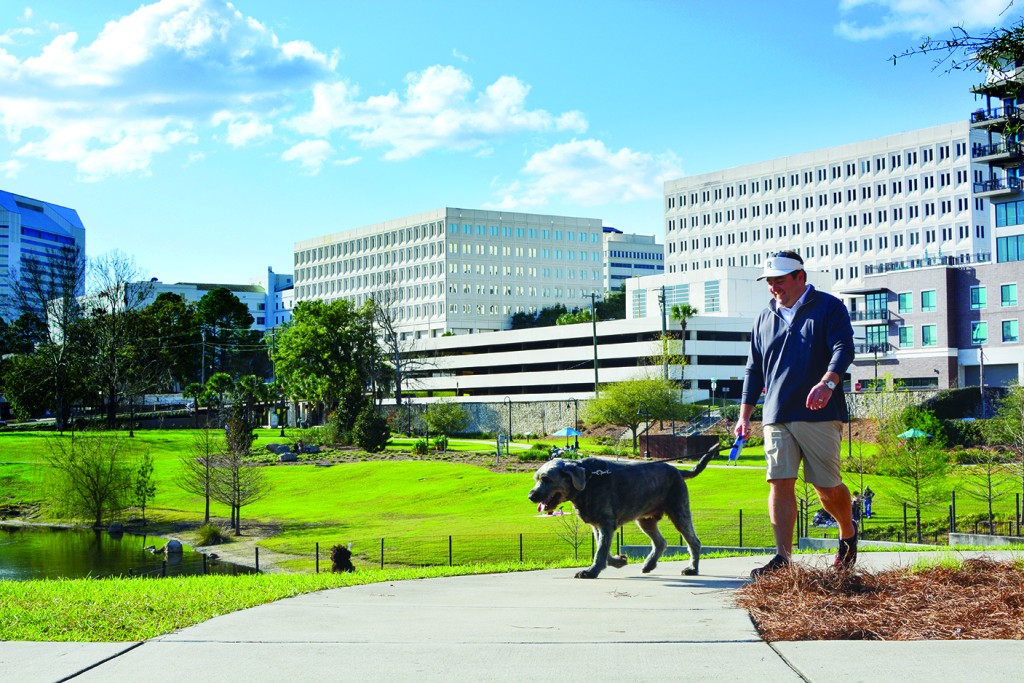 A few times each week, I take my dog Leon for a walk through Cascades Park. Those outings are a great way for me to get some exercise while taking in views of the city. Each time we head out from our house in Myers Park and stroll down to the world's best looking stormwater facility, I can't help but feel an immense sense of pride in the place we call home.
In my opinion, Cascades Park is the single greatest achievement by our community in the 16 years I've lived in Tallahassee. There are some close seconds — FAMU Way, Franklin Boulevard, the expansion of our greenways and Gaines Street all come to mind. However, it's Cascades Park that best exemplifies our intentions as a nearly 200-year-old city.
The story of the park is a modern-day infrastructure fairytale. The land that inspired the founding of our city, once a beautiful waterfall laden oasis, was slowly turned into a blighted urban superfund site that separated Downtown and the south side. Today, the property has been reclaimed, and what was once barren is now a flourishing 26-acre park. Cascades is much more than just green space though. The park hosts festivals, concerts and everyday community enjoyment while also preventing flooding that once plagued the area. It's the sort of story most cities can only dream of.
When Leon and I go for our walks there, we see everything that makes Tallahassee special displayed in a beautiful fashion. No trip to Cascades passes without observing some moving testament to the ambitions of our community. On a recent morning jaunt, we saw a yoga class on a grassy lawn, a hip-hop exercise group working up a sweat in the amphitheater and city crews setting up for a free concert scheduled for that evening. We walked by a father and daughter having a picnic by the pond, saw travelers arriving at a new hotel and heard the sound of laughter rising from the Imagination Fountain. That is just a normal Saturday at Cascades Park.
The park appeals to diverse people. I challenge any resident to find a place in Tallahassee that offers a greater sampling of who we are as a people. The sight of citizens enjoying life in Tallahassee is a beautiful thing to behold.
When I walk with Leon through Cascades, I am continuously amazed by the feelings I get for our hometown. Tallahassee is far from a perfect place, but spend just one hour in our showcase park, and you'll remember all the reasons you love where we live. Now feels like a good time for more of us to take that walk.
There's a lot of debate raging in Tallahassee these days about the future of our community. Some of it is healthy, some of it is not. Regardless of your political opinions, it shouldn't be hard to agree that we need more spaces like Cascades Park. As we approach our community bicentennial in 2024, we should undertake similarly ambitious projects that inspire collaboration and evoke our better angels.
We should not lose sight of the important role places like Cascades have in our community. We need places to gather, converse, exercise and explore. Places that brighten us and celebrate who we are. We need more projects that pull us together and launch us boldly into the future. A walk around Cascades Park is proof that we can do it.
Jay Revell is a brand and marketing consultant and the president of Revell Media in Tallahassee.