An Eclectic Feel at Myers Park
City 'microcosm' carries a historic distinction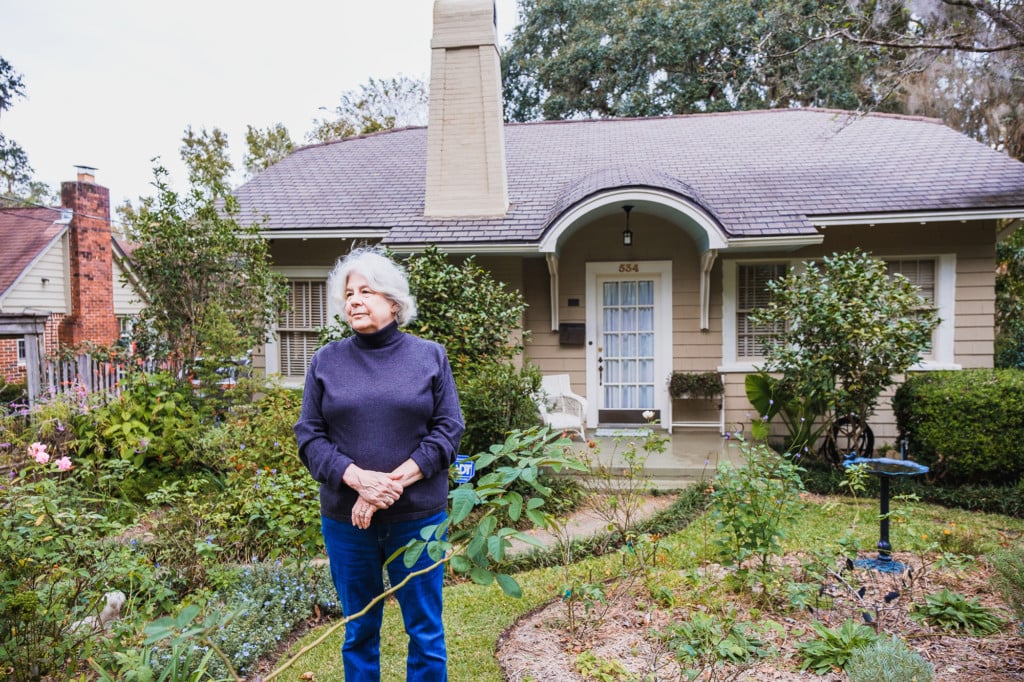 Four historic neighborhoods define the Capital City: Frenchtown a spirited and creative rebirth amid encroaching construction; Indianhead Acres an eclectic mix of homes and residents and unique street names; Lafayette Park a historic, tree-heavy setting where slow pace meets upbeat; and Myers Park a microcosm with a country club where residents unite on a cause.
We've decided to share the history, characteristics, parks, events, amenities, attributes, concerns and, in some cases, the growing pains of those neighborhoods. We share what defines them and what makes their residents proudly call them home. Here's a look at Myers Park.
When writing the history of Tallahassee's Myers Park neighborhood, one must first ask two questions: How far back do we want to go? And what exactly is Myers Park?
Let's take the last question first. For starters, while there is a city park called Myers Park — with its public swimming pool and tennis courts, pond and wooded area — there is no subdivision of the same name.
There is, however, a Myers Park Historic District.
This "overlay," designated in 2001, encompasses about 120 early 20th century houses located within a block or two of the community's largest feature, the Capital City Country Club and its rolling golf course. It includes the subdivisions Country Club Estates, Units 1 and 2 of Golf Terrace, parts of Woodland Drives, Myers Park itself, and other historic features including the Civil War-era earthworks fort — the "fort" in Old Fort Park.
But the neighborhood's boundaries are somewhat loosely defined, with some saying it reaches to Lafayette Street on the north, South Monroe Street on the west, Magnolia Drive on the south and into Woodland Drives on the east. Its streets are designated by brown signs adorned with a graphic oak tree similar to the magnificent specimens that line the main thoroughfare, Golf Terrace Drive.
The original history of the property dates to the Apalachee Indians. Hernando de Soto stopped by for the winter in 1539-40, creating an encampment about a mile and a half away from where the Florida Capitol now stands. The properties that comprise today's Myers Park were once a farmstead and plantation.
Its current incarnation started in the mid-1920s, when developers began envisioning a country club-style community just beyond the city limits. One of them offered a drawing for four free lots, if the winners would agree to begin building a $5,000 house within six months, according to Dr. Jean Conner.
Conner has lived in one of those first houses for 40 years. As a young assistant history professor at Florida State University, she fell in love with the home's cypress siding, 10-foot ceilings, plaster walls and interior trim work milled in Apalachicola.
Now retired, Conner is a fount of knowledge about the history of the community and its inhabitants.
"This is funny and not completely accurate, but the people who moved here in the '20s were some prominent people, like the head of Capital City Bank — who was another one that got a free lot. There were several Supreme Court justices," Conner said. "But there were also a bunch of academics, department chairmen, faculty members, state workers … And guess who lives here now? Department chairmen, faculty members, state workers," she continued with a laugh. "And we have students now. Graduate students like to be here a lot.
"It's also kind of a very mixed bag in many ways … but it's also a microcosm of what a city should be. There's kind of everyone. There's old people and young people and rich people and poor people and renters and property owners, and we live in harmony," she continued. "And people tend to come here and stay. I've been here for 40 years, and I know a lot of people who have been here for a lot longer. Those people and I all came here when we were youngsters — and we haven't left. The city talks about 'young professionals.' Well, that's what we were."
The housing mix is eclectic: Elegant estate houses surrounding the golf course, smaller bungalows on the side streets interspersed with duplexes and apartments of more recent vintage. Conner said new houses are also popping up between established homes as people sell off lots that were purchased by the original owners as extra yard space.
The neighborhood also is benefiting from improvements underway nearby, most notably Cascades Park but also as South Monroe Street continues to revitalize. Improved sidewalks and trails make it easy to connect to downtown and beyond.
"FAMU Way is wonderful. I walk it a lot and see people biking," Conner said. "I walk over to Railroad Square and have coffee. It's a mile, but you can easily walk to Gaines Street Pies and all kinds of stuff from here." It's also within walking distance of several stores, restaurants and Governors Square Mall.
A number of neighborhood associations cover the area. But when they need to unite, residents present a formidable force. The community joined to turn down the volume at events at the Cascades Park amphitheater, and they assembled 400 red-shirt-wearing residents to descend on a city meeting to stop a proposal to rezone a portion of Myers Park for residential development.
"I was scared to death that no one would show because the weather was so dreadful, but it was standing-room only," recalled Mary Frederick, president of the Woodland Drives Neighborhood Association.