An Atmosphere Light and Fresh
The spirit of play can animate young and old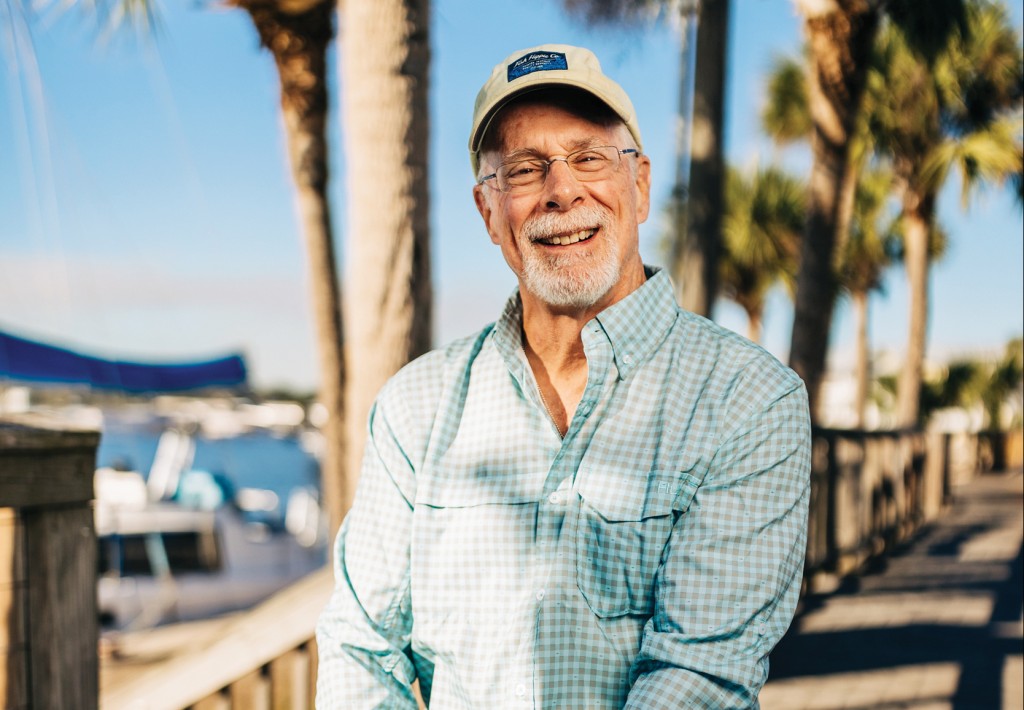 For years, my answer to the familiar question — "What books do you have on your nightstand?'" — has included Game Time, a collection of the baseball writings of Roger Angell, who died in May at age 101.
Like his mother and stepfather, Angell was a fixture at The New Yorker, where he worked as a writer and fiction editor. On the occasion of his death, the magazine's editor, David Remnick, wrote about Angell, "No one lives forever, but you'd be forgiven for thinking that Roger had a good shot at it. Like the rest of us, he suffered pain and loss and doubt, but he usually kept the blues at bay, always looking forward."
Angell will live on in his fit and fluid body of work including essays that have the power, undiluted by time, to influence my own outlook and attitude. I favor especially his reminiscences about his childhood and the early stages of his relationship with baseball.
As a boy, he discovered what would be a lifelong fascination and love with the names of baseball, handles that he found to "prickle or sing in one's mind." There was Mel Ott, Joe Stripp, Jimmie Foxx, George Pipgras, Goose Goslin, Paul Derringer, Van Lingle Mungo, Babe Ruth and longtime Philadelphia Athletics manager "Connie Mack," whose professional name was a truncated version of the one on his birth certificate, Cornelius McGillicuddy.
I grew up in Minnesota following with my brothers the exploits of Zoilo Versalles, Rich Rollins, Earl Battey, Camilo Pascual, Jim Kaat, Vic Power and Harmon Killebrew, but was badly distracted by the M&M Boys of the New York Yankees, the franchise that ultimately commanded my affections.
Angell, to his credit, stayed current. A notebook-toting scribe for starters, he was a blogger at the end, commenting on games that streamed on cable networks, Remnick tells us. But he retained a fondness for the "lighter and fresher atmosphere" that surrounded baseball in the 1930s.
"Sports were different in my youth — a series of events to look forward to and then to turn over in a memory, rather than a huge, omnipresent industry, with its own economics and politics and crushing public relations," Angell wrote in 1992. "Attending a game meant a lot, to adults as well as to a boy, because it was the only way you could encounter athletes and watch what they did. There was no television, no instant replay, no evening highlights."
Florida and dramatic game accounts penned by sportswriters with household names engrossed fans who followed the progress of seasons in the sports pages. While I was born more than 30 years after Angell, that model held true when I was a kid. I incompletely digested the Minneapolis Tribune, turning first to the peach-colored sports section. As a young journalist, I watched production personnel in newsrooms assemble pages of standings and box scores and late results from the night before.
Baseball was a widely shared, lore-making experience of a sort that we desperately need more of today. Viewers across the country warmed up their sets to watch the "Game of the Week," called by the likes of Pee Wee Reese, Dizzy Dean and Joe Garagiola.
Today, shared experiences tend toward flag lowerings and brief periods of collective grieving before swiftly we return to our now accustomed divisiveness and suggestions that one party or another is trying to politicize tragedy.
I preferred  "Stop the steal" as it may have applied to runners trying to swipe bags.
For this edition of Tallahassee Magazine, I interviewed five men whose decades-long love affairs with softball have never frayed even as their playing days ran out or have neared their end. For their time and reflections, I thank Frank Ashcroft, Reggie Brown, Earl Chambers, Rodney Newman Sr. and Jerry Reynolds.
Reynolds moved me when he said that at 58, he is grateful just to be able to continue to round the bases, albeit on an artificial hip. He and the other 55-plus dudes he plays with have reached the point where they like and respect even the men on opposing teams. A spirit of play dominates games.
How great would it be if that spirit could be spread across all fields of endeavor, all manner of people?
Touch 'em all,
Steve Bornhoft,
Executive Editor
sbornhoft@rowlandpublishing.com