'An Amazing Time in My Life'
Catching up with Natalie Papienski, who rocked our cover as a roller derby skater 10 years ago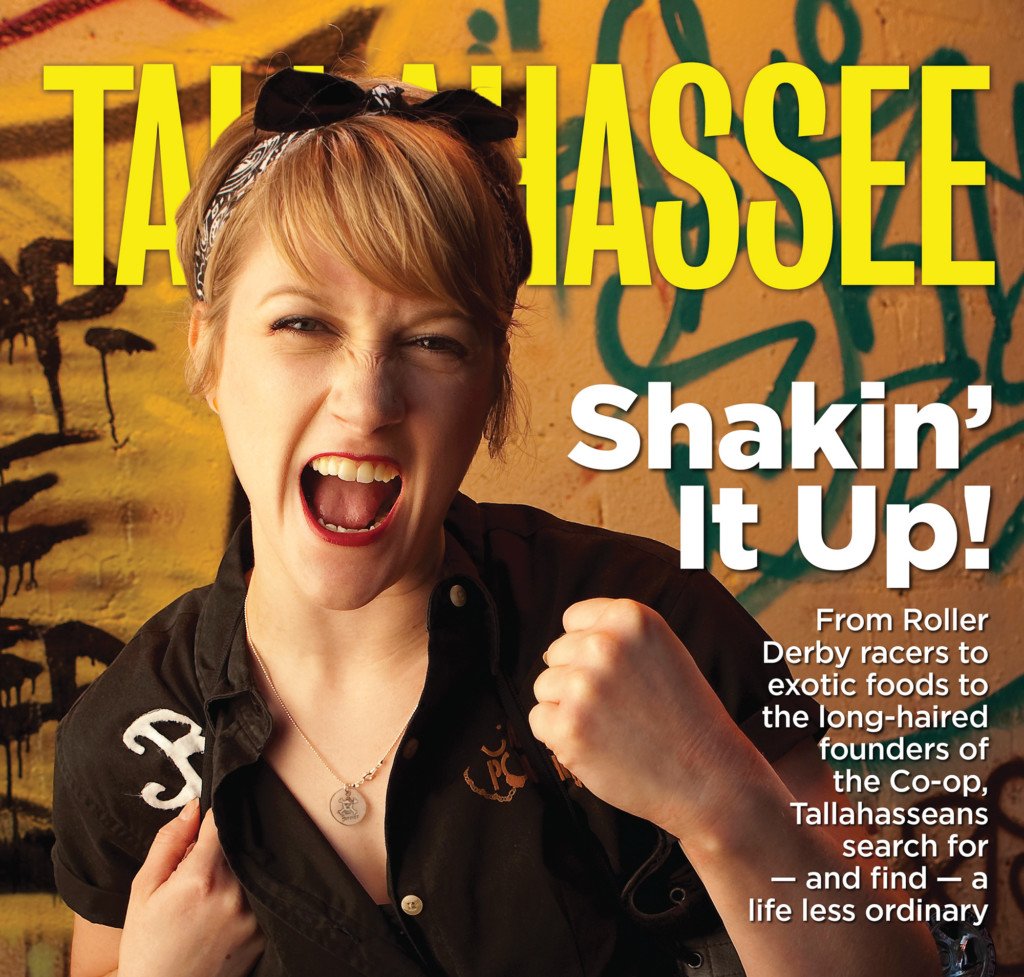 Natalie Papienski never skates too far from her roller derby memories and connections.
"I still see some of my old teammates, specifically The Great Wall of Gina and Fat Ass Bitch," she says.
Ten years ago, Papienski — aka "Bitchie Cunningham" — graced the cover of Tallahassee Magazine as the publication explored a roller derby revival. Papienski served at the time as captain of the Tallahassee RollerGirls team, Capital Punishment.
We're telling you about her because we're observing our 40th anniversary at Tallahassee Magazine. We're celebrating via the sharing of magazine covers and stories from the past 40 years.
We caught up by email with Papienski, who says she retired from the roller derby in late 2009 and moved to Orlando in 2015.
She remains a hair stylist and works in an Aveda salon.
In the cover story of the May/June 2009 issue, Tallahassee Magazine asked Papienski about the inspiration for "Bitchie Cunningham," her roller derby nickname.
"It's after (Ron Howard's) Richie Cunningham character from the 'Happy Days' show — a wholesome, all-American kind of guy," she said.
"Looking back," she wrote in her email this week, "playing on the Tallahassee RollerGirls was an amazing time in my life. There is nothing like skating out onto the track with your teammates and hearing all the cheering fans."