American Idol: 'Something I've always wanted'
Many see Tallahassee auditions as the opportunity of a lifetime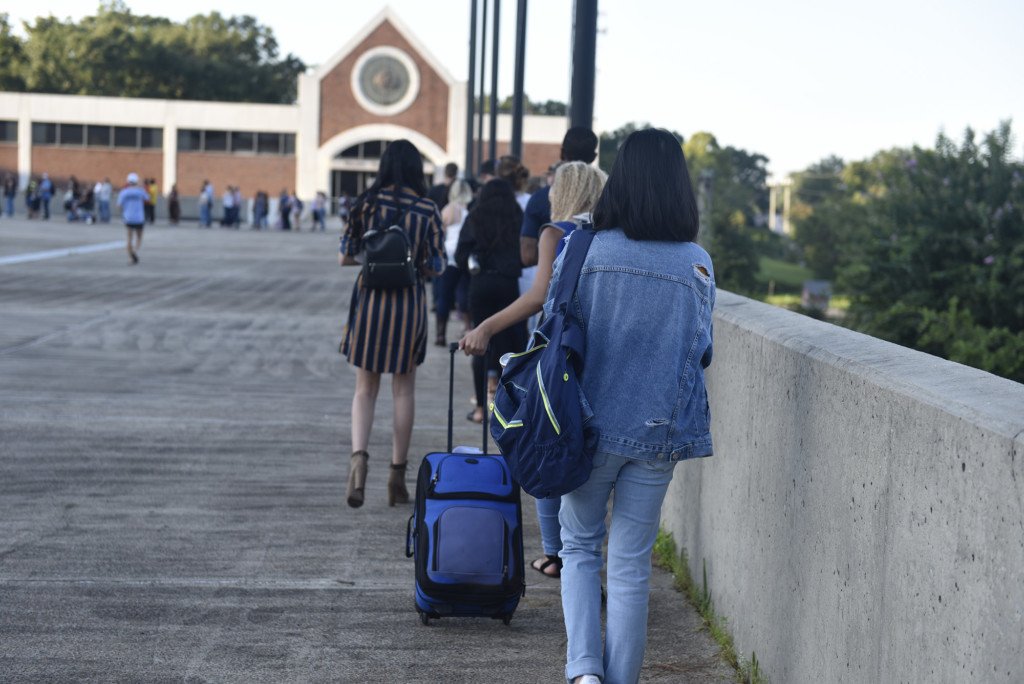 Well before sunrise, they were already lined up.
At 6:30 a.m., the line snaked hundreds deep outside the Donald L. Tucker Civic Center, where people waited for a chance at stardom.
ABC's "American Idol" offered auditions at the Tallahassee arena on Friday, and many jumped at the chance to fulfill a dream.
"This is something I've always wanted to experience," Damon McMillion said.
McMillion, 27, a country singer from Panama City, says he lost everything after Hurricane Michael ravaged Northwest Florida last year.
Many parts of the Panhandle, including Panama City and Mexico Beach, still struggle to recover. Many people remain homeless.
"It was something I didn't think I would survive, but everyone came together and we made it," McMillion said as he waited in line for auditions. "That's all that matters. This whole American Idol thing in itself is an experience."
The scene outside the civic center took on the look of organized chaos. Some participants engaged in pep talks as others strummed their guitars or warmed up their vocals. Others stood silently and nervously.
Many were amateur singers who knew only a touch of fame, perhaps from their hometown churches. Some billed themselves as professional singers and saw "American Idol" as a massive stepping stone.
Consider Damian Knight, 23, a Marine veteran who put out a single called "What Country Means to Me."
He says he auditioned for the show in 2015. In this go 'round, he planned to sing an original song, "Earthquake."
He wanted to inspire his young daughter to "follow your dreams, no matter how old you are," he said.
Everybody in line would encounter a long and winding road. The first audition went like this:
Wait in line. When it's your turn to audition, you and three to five others walk into a portioned-off space. Each sings a verse and chorus of their chosen song to a casting agent.
Immediately, you get a yes or no.
If you get a yes, then you get escorted to a waiting area. After possibly a lot more waiting, you get your chance to sing for producers. You need another yes.
If you get your yes, you move to more auditions with producers and executive producers. You also do interviews in person and on video before you ever get to see a judge.
You've got to be good.
"They have to have the whole package," said "American Idol" casting producer Tami Brandel. "They have to be able to obviously sing well because this is a singing competition, but they have to have personality, they have to have swagger, they have to own it and be confident — anyone who is original and stands out in their own way."
On Friday, many were eager to show that they could.
Aminta Ramos, 20, said an aunt auditioned and was on the show.
"I just want to follow in her footsteps and try it out for myself," she said.