All Women, All Stars
Snapshot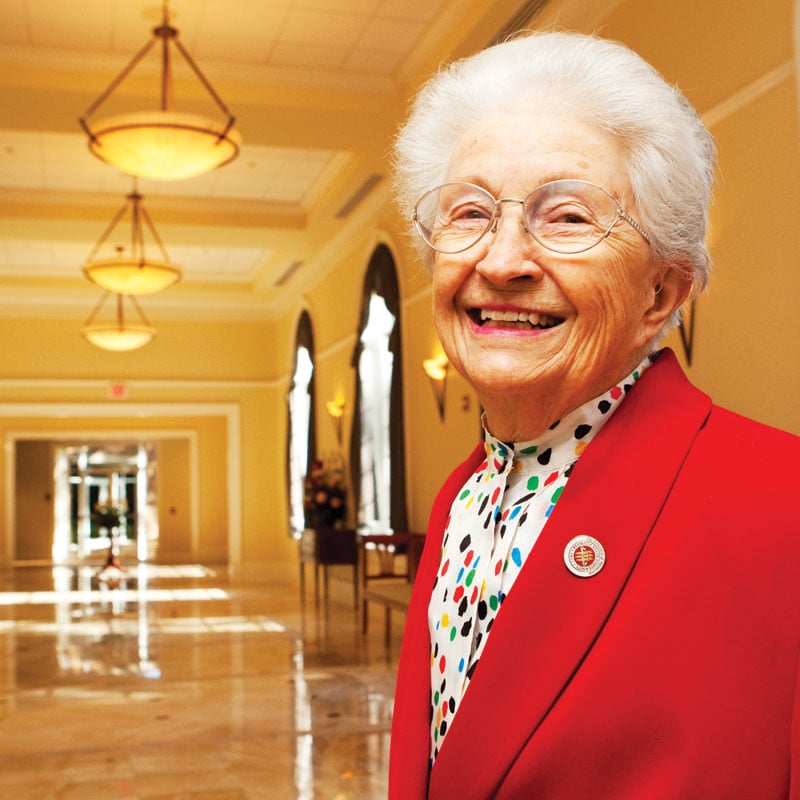 Scott Holstein
During Women's History Month in March, three extraordinary honorees will be inducted into the Florida Women's Hall of Fame. Since its inception in 1982, the Hall of Fame has raised awareness about the contributions made by women in the Sunshine State.
Some of the women in the Hall of Fame, Bethune Cookman and Gloria Estefan for example, are already household names and staples in history textbooks. Some inductees, such as journalist Lucy Morgan, gun rights advocate Marion Hammer and the late Elizabeth "Budd" Bell, who was a passionate advocate for children and other groups of disadvantaged people, called Tallahassee home. Other familiar names settled here for a time because of politics or other capital-related positions. They include Supreme Court justices Peggy Quince and Barbara Pariente, former state Attorney General Janet Reno and former Education Commissioner Betty Castor.
This year, Tallahassean and philanthropist
Dr. Charlotte Maguire was on the 10-woman short list of finalists, but not one of the final three inductees. Dr. Maguire was one of the first women to practice medicine in the state and was instrumental in opening the medical schools at Florida State University and the University of Florida.
Nominations are submitted by the general public. After the Florida Commission on the Status of Women narrows down the list, Gov. Rick Scott selects three inductees.
"When you look at the history of the state and nation, women are often overlooked," said Commission Executive Director Kelly Sciba. "It's important to recognize the impacts women have made, the things they have overcome and what they have accomplished."
According to Sciba, the Hall of Fame gives the women of Florida something to strive for. "To see what these women have overcome, it's a real inspiration."
To nominate a remarkable woman for the annual honor, call the Florida Council on the Status of Women at (850) 414-3300 or visit fcsw.net.