Airtime Tallahassee
Getting Networked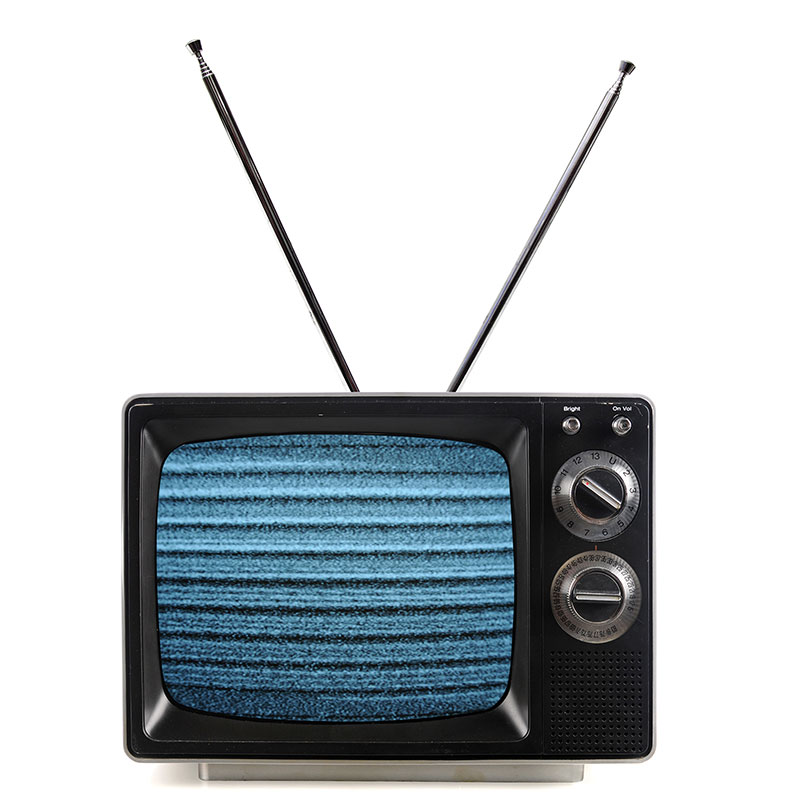 Tallahassee may not be the biggest media market in the state (Nielson ranks it 135th in the nation), but it still has a variety of radio and TV stations to entertain and inform its residents. There are public radio and TV, an expanding cable system and, in the immediate listening area, nine commercial radio stations. And with the arrival of long-awaited WTWC Channel 40, all three major TV networks are now represented locally.
This is also a time of growth, change and vigorous competition. The biggest news is the sign-on of television Channel 40. It will, at first, show mostly NBC network and syndicated shows. With new staff and equipment, general manager Bill Fouch says it may take a little while to work all the bugs out, so that's why he'll wait a few months before premiering a local news show.
"We only have one chance to make a good impression," he says. "We want to control the situation, not have the situation control us."
And he's ready to compete with the two existing local stations, WCTV and WECA. Noting that the area is economically sound and has a population of desirable income and age, he says it can only continue to grow. That makes it ripe for a new station.
"We very much want to be a part of this market," Fouch says.
Top-rated WCTV Channel 6, on the air since 1955, has always had a firm lock on the market, ratings-wise. Program director Jerry Williams is not worried that the new station might take a part of that market away.
''We'll hold our own," he says. Referring to Channel 40, he says, "I don't know that there'll be that much new offered." He refers, of course, to the fac
t that cable TV viewers have been able to watch NBC stations from Albany and Panama City. He also feels Channel 6 will continue to lead the ratings with its local news.
News anchor Frank Ranicky has been on the air for 10 years and likes it here.
"This town is big enough yet small enough to get involved in the community as well as report on it," Ranicky says. "I identify really strongly with this area."
Two other well-known Channel 6 personalities extend their talents beyond that station alone. Weatherman Mike Rucker also does call-in forecasts for several radio stations, and sportscaster Gene Deckerhoff is featured on WGLF-FM radio. But Deckerhoff is best known for his play-by-play work with the FSU Seminoles.
Williams is proud of the news overall, saying, "I think we're presenting it the way people want to see it." He also notes the popularity of the Farm Report, "Good Morning Show" and "Midday" for providing a local touch.
The third station, WECA Channel 27, has consistently trailed Channel 6 in the ratings, but that, says general manager Jim Matthews, is partly because the geographical area in which the stations are measured is defined by the Channel 6 viewing area, which extends in a 100-mile radius.
"We can't beat them in their own territory," he says. Instead, WECA emphasizes its identity as a Florida-licensed station.
"News is extremely important to us," he adds.
The news show is currently anchored by former radio man Jim Knight and former WFSU-TV reporter Beverly Rogers. The co-anchor approach gives a more varied look on the air, Matthews says, and lets the "unique personality of either person be applied to the story." The sports desk is manned by Ned Smith (formerly "Sandy Beach," a longtime disc jockey on Gulf 104), and Beth Campbell handles the weather.
"In Person," another of Channel 27's locally produced shows, has a new look. Neddy Sumners, who, in her time on the air, has already become an institution, is now co-host of "AM Tallahassee." She and TV veteran Jack Ridner use the revamped half-hour to, as Matthews describes it, give better advice on how to make the quality of life a little better.
"I hope it catches on," he says.
Public television station WFSU-TV is feeling the pinch of hard economic times. Its summer fundraising drive came in several thousand dollars below its goal, but still, it collected more money than ever before in its history.
In October, the "Imagination Station" moved into its new headquarters on Pottsdammer Street, even as finishing touches were put on the main production studio. But the move was generally smooth, and most staff members seem pleased with the abundance of space, compared to the old quarters in Dodd Hall on the FSU campus.
For those who have difficulty receiving stations without cable, pressure from residents has prompted local government to look at services provided by Group W, currently the only cable TV provider. There has been talk of adding several new channels for a higher monthly fee, but attorney Steve Slepin of Citizens for Better Cable said he didn't think much of the change, as he feels increased services should be available for what is now the basic charge.
Competitive Radio Market
The competition within the local radio market is tough. Even though several stations have recently changed formats, there are rumors that others may adopt "urban contemporary" or "beautiful music" formats. But WANM has no reason to change. The Arbitron rating service has consistently rated it No. 1 for the past three years. Morning disc jockey and program director Joe Bullard says the key is making the station personal.
"We try to tell the listeners they too are involved," Bullard says. "We give them more than the time and weather. We're concerned about what they want to hear."
The black community offers WANM's most loyal audience, but it attracts others, too.
"No. 1 is not a color," Bullard says. "It's all colors. We're just good and proud of it."
Bullard has a national reputation for picking hit songs, but he isn't tempted to leave.
"I'm happily married for five years," he says, "and I try to make it a home regardless of where I work." His station is tops throughout the day, from his morning shift to midday with Tyrone Giles and into late afternoon with Tony Shabazz. WANM is a "daytimer," which means it signs off at sunset.
Arbitron puts WBGM (FM-99) in second place. J.J. McKay's 7 p.m.-to-midnight show placed first; Ty Richards at midday tied for second with Gulf 104. General manager Bob McInerny sees the morning as the weak spot. Higher "numbers" there could boost ratings overall, meaning more revenue from ads. He says morning funnyman Vic Swan will stay. (He gained exposure last year with his Bobby Bowden Halloween masks and dashboard saint.) Swan this year plans to offer "Savage Sol" in tribute to FSU's No. 1 fan. Mclnerny has also hired a new news team headed by Ken Morrison and assisted by Ken Blanton.
Can FM-99 challenge WANM for No. 1?
"It's almost an impossibility," Mclnerny says. "But there's only one way to go and that's up!" He also notes that WBGM and sister station WKQE's studios are undergoing a $50,000 facelift to make them more efficient and attractive.
GULF Means Youth
"Gulf's got the teeny-boppers,'' as one insider says. That means WGLF … "GULF 104" … has the teenage market sewed up. But program director Jim Scott says the station is aiming for older folks, too.
"We're going to be leaning a little more toward adults in the 24 to 35 age range," he says. "It means not so much repetition, and more old songs … songs people were familiar with when they were in high school or college." WGLF currently plays Top 40 hits that constantly change, though those few songs are played often, till they drop lower on the charts.
WGLF earned Arbitron's No. 3 spot, though highly rated morning man Dave Matthews has moved on to a station in Bainbridge. But Scott feels replacement Brian Phillips can keep the numbers high.
WOWD (D-103) leads with listeners 18 years and older, according to the Birch rating service, while Arbitron rates it an overall fourth. (Different rating services often give different results, as they use different sampling methods. Arbitron tells listeners to write their listening preference in a book. Birch calls listeners on the phone.) Program director Dick Blackmon says the plan is to "maintain,'' as the station has the audience it wants.
"But we want our music to change with the times,'' Blackmon says. "People turn to us to see what's happening.
"The format is album-oriented rock, and the emphasis is on the music, not on peppy personalities. In a listening day, you might hear Led Zeppelin, Grace Slick and the Beatles, as well as whoever is currently hot. We try to do things that relate to our kind of people," Blackmon says, "whether it's bringing Jethro Tull and the Producers to town, or organizing a vigil for John Lennon."
Country Music Growing
For those who like their music rowdy, the country music market keeps expanding. Those songs about drinking, cheating, busted heads and broken hearts can mean big money — and tough competition. Counting WPAP, Panama City's booming country station, Tallahassee has four country stations now.
Arbitron put WTNT ahead of WPAP last time, but as of its most recent survey, Birch says WMNX is now in front. A new, possibly more decisive Birch report is due in December. WMNX general manager Jack Lenz says he'd consider changing to a beautiful music format, though, "if 20 advertisers would sign $50,000 contracts." That's because WLVW abandoned its beautiful music format to go country, too.
"It was not done callously," WLVW, now WCSN, general manager Rod Meadows says. If the station increases power as hoped, the signal would travel well into the rural areas, making country the best way to go, business-wise. He hopes increasing the news staff will make sister station WTNT a local leader in information.
Even specialty stations, such as WCVC, are in on the ratings race. The Christian religious station has no big format change in mind but does plan to cut down on preaching and play more music.
Radio station WTAL also plans no major changes. Owner Don Keyes says the "Music of Your Life" format is doing "incredibly well."
"The type of music we play hasn't been heard in 20 years," Keyes says, and hearing Big Band numbers from the '40s and '50s is for some people "like meeting an old friend." The demise of WLVW, he says, may mean a bigger audience for WTAL.
Public Radio Popular
As for the public stations in town, WFSU-FM program manager Carolyn Austin says her station has received the highest rating ever for a public station, according to Arbitron. Its listenership has risen from 13,000 to 19,500 in one year, and its June fund drive reached its goal two days early. National Public Radio shows "Morning Edition" and "All Things Considered" are the most popular, but the morning "Classical Concert" did well in the ratings, too.
Some people may not know it, but Tallahassee has another public radio station: WAMF, on the campus of Florida A&M. Since the cancellation of "Freefall," WFSU-FM's rock and jazz show, WAMF is the town's only outlet for free-form and progressive jazz. Yet the station has only 10 watts of broadcasting power, and an appeal for a power increase has been blocked by Channel 6, which fears it would interfere with its audio signal. It's a problem with public stations and TV broadcasters nationwide.
Broadcasting is called a ''fast-paced" business and not simply because of the speed with which it carries information.