Airbnb Takes Off
Positive Local Economic Force or Big-Time Security Risk?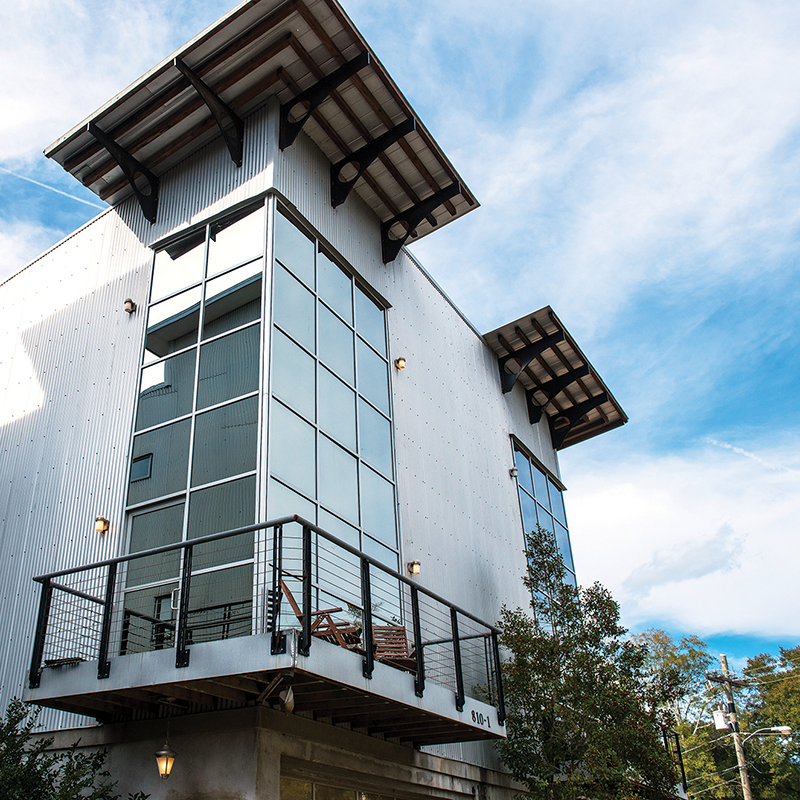 Sure. You've heard of Airbnb before. And chances are your interaction with the internationally recognized lodging site sounds a lot like Fernando Rodríguez's.
"A few years ago I heard someone mention Airbnb, and I didn't have a clue what it was," laughed Rodríguez, who serves as director at Moore Communications Group in Tallahassee. "When they explained that they'd be renting a room in a house, for me it was totally foreign. I'm from Puerto Rico, and that is not something we usually do."
Despite being initially off-put, Rodríguez eventually found the notion of renting a private room — or even an entire residence — intriguing.
When the opportunity to explore Savannah, Georgia, with his three teenage daughters presented itself a few months later, he started hunting for the perfect place. A quick search on Airbnb.com showed that renovated mansions in the city's historic Victorian District were going for just about what he'd pay for multiple hotel rooms or an extended suite.
"The girls loved it," Rodríguez said.
Today Airbnb is among Rodríguez's preferred travel accommodations. When he's not on the road, he's capitalizing on his spare guest room as a host himself. From Killearn to campus, dozens more in Leon County are doing likewise.
Lawrence Davidson
"Glass House on Gaines"
"I really focus on having more of a hotel-like atmosphere," said Evan MacLeod, an Airbnb host and the new-ish owner of the easily recognizable contemporary "glass house" just off Gaines Street. "I stage my house so that it's very crisp and it's very clean. You feel like you're staying in a luxury hotel and not like you're staying in someone's guest room."
According to MacLeod, an en suite with a private entrance within walking distance of the Donald L. Tucker Civic Center and two university stadiums is always in demand. Within hours of his initial posting, booking requests became a regular occurrence in his inbox. The income he earns from them help to pay off his mortgage.
"One of my last tenants was here for parents' week and also the week of the Syracuse game," said MacLeod. "She messaged me and asked for a special rate. I believe we settled on five days for $1,000. It was a no-brainer."
Since its inception in 2008, Airbnb, Inc. has played facilitator to transactions like this for more than 60 million users hoping to "live like a local." Guests have plenty of options: two million listings in 34,000-plus host cities across 190 countries. And while the San Francisco-based company may have initially operated under state lawmakers' radar, as of 2016, new legislation in Florida has each guest paying up to 18.5 percent in taxes for their stays.
With the taxation playing field leveled, mom-and-pop establishments don't have much to blame if their bookings begin to dwindle due to encroaching Airbnb competition. Except, of course, that safety and health codes don't apply to residential properties.
"I think it can be a good thing," said Sam McKay, vice president of operations at the Tallahassee Hospitality Group, LLC. McKay, who now oversees day-to-day operations at The Edison and 101 Restaurant, has more than two decades experience working as an hotelier in the region.
"The main issue that anyone who decides to use Airbnb will have is safety and security," continued McKay. "That's the primary concern. At any hotel operation I've ever been a part of, we've stressed safety and security. Whether it's background checking your employees or making sure the safety systems are accurate and working. All of that doesn't really apply to Airbnb."
Still, countless people have been using the site for years without incident. A methodical verification process cross-references hosts and guests' online presence, curbing much of the would-be fraudulent activity. An ardent review system also helps to weed out the duds, and those hosts who routinely go above and beyond tend to get five stars across the board in addition to glowing reviews from their guests.
"It's just a nice way to meet travelers," ended MacLeod, "and to make a little extra income."