After Alzheimer's Diagnosis, Sandy Halperin Advocates for Awareness and Funding
A Mind in Decline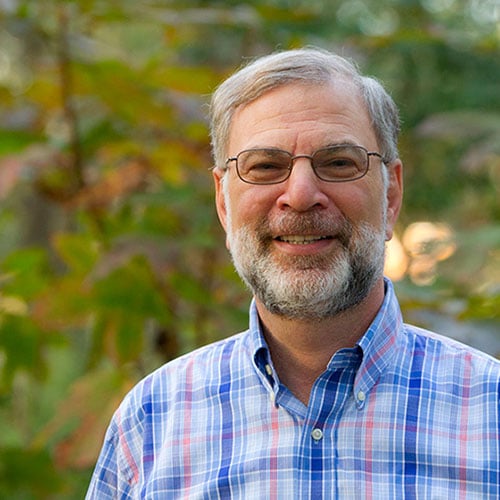 Sandy Halperin is sick. But you wouldn't know it by looking at him. In fact, if you met him on the street and spent time chatting with him, you would probably part ways without realizing he has a deadly, debilitating disease. It wouldn't be apparent in his friendly smile, and you wouldn't see it in the twinkle of his eyes. On the outside, he doesn't look one bit sick.
But inside, Sandy struggles.
For more than four years, he's been battling a disease for which there is no cure; he is one of 450,000 Floridians — one of 5.4 million Americans — currently living with the "invisible" disease of Alzheimer's.
"Does it make me sad? Yes, it does. Do I accept it? Yes, I do," he continued. "I'm not sure why — maybe it's because I've spent my life coping with illness (he has had severe chronic bacterial infections since childhood). This is just another illness to cope with."
During your conversation with Sandy, you probably wouldn't see that he struggles moment by moment to recall what you've said or to recollect what he's said. If you spoke with him every day, you might realize that he often repeats himself, and he might let you know that many things that once came so easily — writing his thoughts, remembering to lock the front door, taking daily medication — no longer do.
Halperin's foray into the world of cognitive impairment began in 2010 when he was just 60 years old. He was working as a dental consultant for the Prosecution Services Unit of the Florida Department of Health when he began having trouble remembering information in the case files immediately after reading them. He had always been at the top of his game — a successful prosthodontist, Outstanding Teacher of the Year at Harvard School of Dental Medicine, an author on mastering the art of dentures, a city commissioner and more. Forgetting what he'd just read was alarming, he said, and he realized he needed to get checked out. His educational background and his experience working within the medical community eased his decision to seek a diagnosis.
"Many people with Alzheimer's go years without getting help," Halperin said. "Out of the stigma or embarrassment associated with having a cognitive problem."
That embarrassment, he added, keeps them from learning about treatment options and getting medications that could help when they are in the early-to-moderate stages.
Shortly after learning of his cognitive impairment, Halperin contacted the National Alzheimer's Association to learn about clinical trials. For nearly a year, he corresponded with staff members who came to embrace his fortitude to fight the disease and admired his passion to find a cure. In 2012, the staff selected Halperin as one of 10 people in the nation to serve on their Early Stage Advisory Group. His travels on their behalf in 2012–2103 gave him access to politicians and others who have the power to make a difference, and he continues to travel as a guest speaker for Alzheimer's groups. In April of last year, Halperin had the opportunity to speak with members of Congress about increasing funds for Alzheimer's research, a topic he is most passionate about.
"When the government has invested money into research for AIDS, cancer and other diseases, they have found some ways to prolong life," he said. "There are medications that have either cured or have provided interventions so patients can live longer. Alzheimer's is not funded in the billions like other diseases are; it's at just over $450 million, and it's been that way for years. I'm working to get lawmakers to not turn their heads away any longer and to bring the Alzheimer's funding up to par with other diseases."
His meeting with legislators in Washington, D.C., marked the beginning of Halperin's relationship with CNN, which is doing a documentary on him. Nearly every two months for the past year, CNN's senior health correspondents have been visiting Tallahassee to document his life — and decline. Under the direction of CNN's chief medical correspondent Dr. Sanjay Gupta, the crew has interviewed Halperin and his family about their experience with Alzheimer's over time.
"They want me to do whatever I normally do," he said.
Even for someone without a cognitive impairment, that's quite a lot.
Filming has taken place during his 5 a.m. swims; while spending time with family, including daughters Karen and Lauren, a son-in-law and three grandchildren; working with a coauthor on a book about patient advocacy ("Becoming an Activated Patient," available on amazon.com); and meeting with folks for breakfast and lunch at Westminster Oaks, the senior-living community where he lives with Gail, his wife of 40 years.
And then there are his tireless efforts around town.
In addition to his national activities, Halperin volunteers locally for The Alzheimer's Project, a nonprofit organization dedicated to providing relief to the caregivers of people suffering from Alzheimer's disease or other memory impairments.
In an effort to bring together folks in our community, Sandy co-founded two support groups. The Tallahassee Early Stage Alzheimer's Support Group meets monthly at Uptown Cafe and is open to individuals who have Early Stage Alzheimer's or dementia, and their caregivers. The Connection Café, which meets the first Thursday of every month from 2–4 p.m. at The Bagel Market and Bistro, is a more informal gathering for those seeking support. The cafe is sponsored by Tallahassee Memory Care and the Central and North Florida Chapter of the National Alzheimer's Association. Halperin also created an active De-Stigmatizing Alzheimer's Group on his LinkedIn.com page.
Recently, his fundraising efforts kicked into high gear with a Feb. 23 benefit concert at The Moon, starring Peter Yarrow of the folk trio Peter, Paul and Mary. Proceeds from the concert go to The Alexander "Sandy" Halperin, DDS, Alzheimer's Research Fund, which was started at Florida State University's College of Medicine Center for Brain Repair last summer, and to The Alzheimer's Project, which co-hosted the concert.
"Research dollars are so sorely needed," explained Sandy, "not just in our state, but in our nation. We have to find a cure for Alzheimer's. There is medication on the market that can — for some patients — relieve some symptoms of the disease. There are certainly lifestyle changes that can be made. But there is no cure."
Speaking of medications, Halperin lends a hand in that area as well, having been appointed to the Food & Drug Administration's Central & Peripheral Nervous System Drugs Advisory Committee. He serves, along with his daughter Karen, as a patient representative for Alzheimer's and Other Cognitive Disorder Medications and Products.
"When an Alzheimer's drug comes before the FDA, we're the ones who decide if it should go on the market," he said. "The scientists, doctors and specialists come with their studies, and they ask me as a patient if I would recommend that their drug be approved. I've had the experience of being a health care professional, and I am in constant communication with many other patients who have Alzheimer's, and I get feedback from them. I do my best to speak for them and know how they might feel about the risks and benefits of a proposed drug."
Exelon is one of the medications Halperin has been taking for a few years. It helps sharpen cognitive processes, and he wholeheartedly recommends it — so much so that when the company was looking for a spokesperson in the Los Angeles area to be featured in one of their national commercials, Halperin recommended fellow patients he knew lived there. The company, however, wanted and wooed Halperin, and flew him to L.A., where a commercial and public service announcement were shot featuring him and his daughter, Lauren, who is an actress there.
But for all that he is able to accomplish while living with Alzheimer's, Halperin is aware of his decline.
"When I think back to April of 2013 when I visited with members of Congress, I know I could move more clearly from thought to thought than I can now. I can tell I've declined in both short term and long-term memory between then and now," he said. "I can tell in my daily activities when I forget to do things I routinely do. If I didn't write down every time I take a medication, I wouldn't remember if I had. If I had to start working on the book project now, I know I wouldn't be able to do it. I wouldn't be able to think through things as clearly. The lines of thought just don't come that easily.
"I am pleased that the health care book is done because it's something I wanted to do in my life, and I was able to accomplish it with the help of my co-author, even with Alzheimer's," he continued. "I hope it will encourage others to become more involved in their own health care and lead them to getting the help they need."
No matter whether he's connecting with local Tallahasseeans, members of Congress or people worldwide via LinkedIn, Halperin's focus is always the same: increase awareness, eliminate stigma, increase funding for curative research and help those who are dealing with the disease either as patients or caregivers.
"I'm glad you're doing a story about me," he said with that twinkle in his eyes, "because it brings awareness not just to those who have the disease but to our lawmakers who have the power to act. I'm tired of meetings about the subject. We know what we need to do. It's cliché, but it's time for action."