A Unique Gift Shop is Coming to Town
Featuring carefully curated, seasonal finds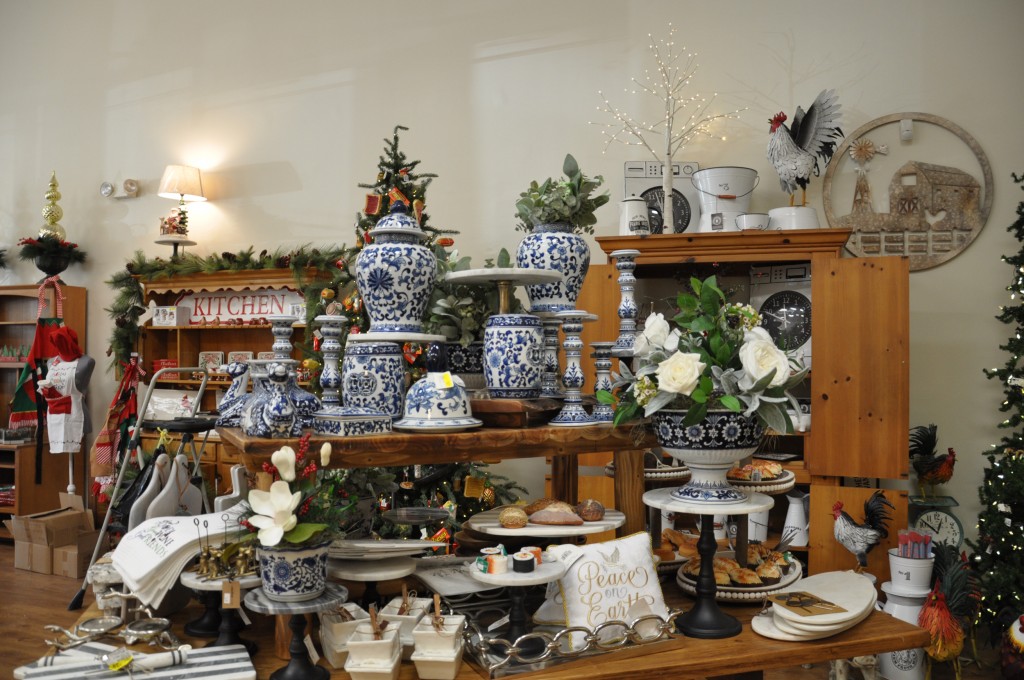 A charming greenhouse and garden shop on the side of the old truck route in 1969 has evolved into an expansive gardener's super-store and winter wonderland. Much has changed over the years, but one thing stays the same: Ralph Esposito continues in his father Dominic's footsteps, finding innovative ways to grow and reshape the family business. The Esposito family has a knack for adapting to the trends of the times and, most recently, a great deal of uncertainty. Through all of the ups and downs of the year, Ralph continues to look towards the future, even deciding to add a new addition to the already unique gardening experience: a 2,400-square-foot gift shop .
The staff is excited to see the progress. One team member commented: "I love seeing all of the new gifts coming in. It's always a surprise to see what Brenda and Hurtis have selected. It's really unique stuff. … Shopping will be really easy this year, which is great for me because I'll get to spend more time with my parents and my brother!"
As you can see in these photos, there is already a great selection of wonderful choices, and more will continue to arrive throughout the upcoming month. The grand opening of the new gift shop is scheduled for Nov. 11, just in time for the holiday season, and the fun will continue long after Thanksgiving and Christmas have passed. Esposito is best known for its Christmas displays, but Ralph wants this new shop to be a place for any season. He's including thoughtful, one-of-a-kind gifts for any time of year, including holidays, such as Valentine's and Easter, but also anniversaries and birthdays.
Why a gift shop? Ralph says he chose that venue because it's a wonderful feeling when you give someone a thoughtful gift and their face lights up with surprise. "We want to feature items that feel personal, gifts that are meaningful and can be cherished for a long time. We have been working hard to fill the shop with items you wouldn't find elsewhere, which will make this a fun place to connect with family," he says. While gardening continues to be the foundation of the core business, the new gift shop wasn't designed with the gardener in mind. It is all new inventory that will cater to a variety of personalities.
With the winter holidays on the horizon, the shop is decked out with holiday cheer. Walking through, you'll notice the smooth hardwood floors and lofted ceilings adorned with beautiful artwork and glistening mirrors. You'll pass by table after table of some truly unique offerings that could spread cheer, even to old Uncle Scrooge. For instance, you might find cocktail kits, aprons and recipe books, followed by fine luggage, leather shaving kits and decorative jewelry boxes. There are display cases and antique furniture filled with colorful scarves, stunning orchids, beautiful serving dishes, hand-painted pill boxes, and leather backgammon boards.
Knowing Ralph, this will be an ever-evolving endeavor with new surprises in store. He told me "Moving forward, we would love to incorporate local crafts from Tallahassee artists. I think it would be amazing to hang artwork depicting old Florida cypresses, feature handmade greeting cards and source locally made treats. We welcome artisans to send their portfolio to media@espositogardencenter.com if they think their product would be a good fit."
As you leave the designated gift shop, there is plenty more to be discovered. You'll find rows of beautiful baskets, hand-tied gilded bows, thousands of ornaments of all sizes, lifelike angels dressed in lace, artificial trees up to 14-feet tall, and an LED light display like no other.
As the years progress, Ralph plans to continue the tradition of innovation, always keeping an open mind and following the ebb and flow of trends. "That's one of the joys of being a local business: our ability to change and adapt helped make this year successful despite a few roadblocks. The gift shop is a great way to broaden our horizons, and we are excited to see what is in store for 2021."