A Tribute to Florida's Mighty Muscadine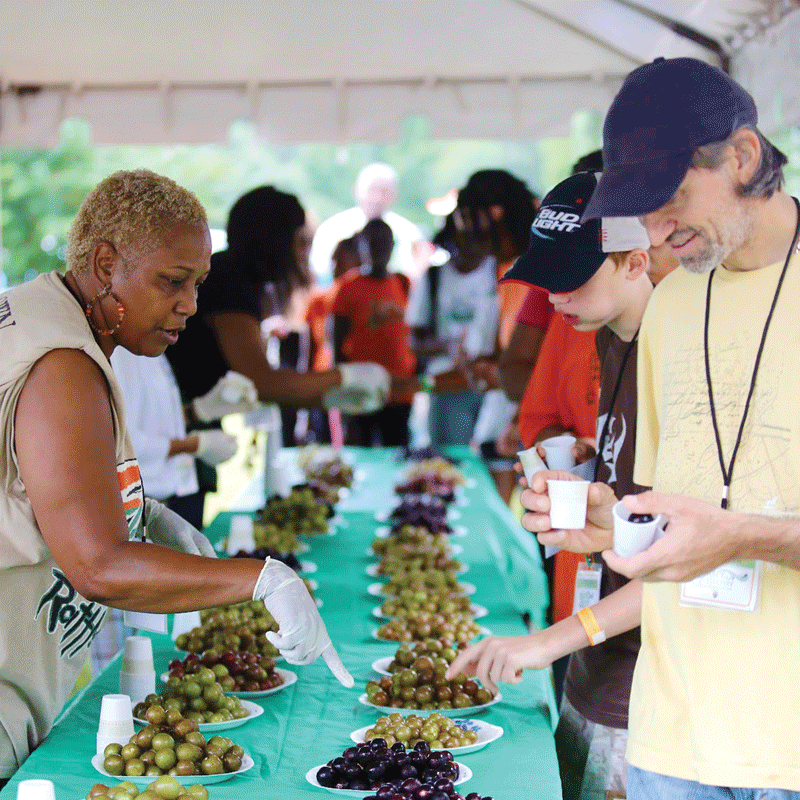 California may be home to America's Wine Country, but the Sunshine State is the birthplace of wine in the U.S. Described as "The Italy of America," colonists from the 16th century were the first to harvest grapes for wine. Celebrated at the 14th Annual Grape Harvest Festival, held this year on Aug. 23, researchers will show the fruit has much more to offer than a buzz (and morning-after headache).
Florida A&M's Center for Viticulture and Small Fruit Research, located at 6505 Mahan Drive, hosts the event to shine light on the native muscadine grape. "Muscadine grapes are rich in phytochemicals and the only grapes that have ellagic acid," said Center Director Stephen Leong. These plant compounds "have been known to possess potent antioxidant activity, (promote) anticancer activity and cardiovascular health," added lab technician Anse Kaplan.
Don't miss out on the opportunity to taste over 60 cultivars of Florida grapes, tour the vineyard and even pick a bag of grapes for yourself. "You don't see these muscadine grapes in the stores, and you don't get them anywhere else but at the festival," said Leong.
Grapes aren't just good for winemaking. Kaplan will be offering samples of unique, natural treats developed by the center at the festival, including Grape Jerky, Musca-nuts, Grape Delights and grape jelly.
Researchers are working to improve grape production efficiency and increase economic opportunity in Florida. According to Leong, the number of wineries and wines has grown significantly, with 450,000 gallons of wine produced annually and an estimated $895 million in total economic value. "Wine sales, wineries and wine-related tourism generates about 6,400 full time jobs," Kaplan said.
The festival will offer an array of activities for the whole family, from wine making and tasting to a water slide and pony rides. The community is invited to participate in competitions such as the Vineyard Run/Walk, a hula-hoop contest and the ever-popular grape stomping event. The festival will have food vendors and entertainment, including FAMU's Marching 100 Band.