A Tart, Refreshing, Nutrient-Packed Way to Start Your Day
Time for Tangy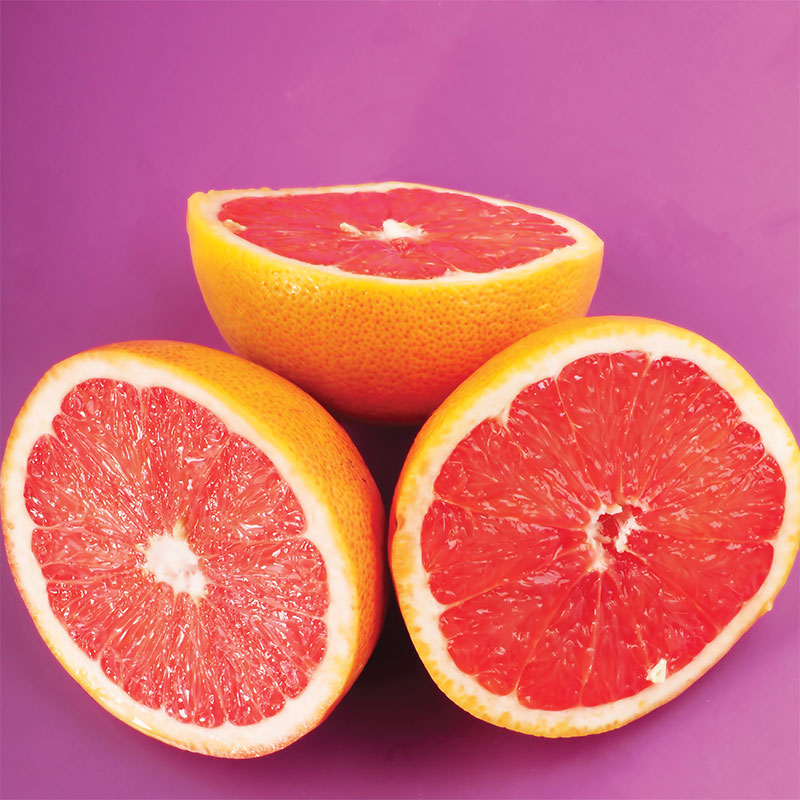 When the leaves are changing and the weather begins to cool, it's the start of Florida grapefruit season. Though some find grapefruit an acquired taste, you'll be missing out on important health benefits by skipping this tart citrus fruit.
Half a grapefruit is an excellent source of vitamins A and C, as well as offering 5 percent of your body's daily intake of potassium and 8 percent of fiber.
Those of a certain age may recall the grapefruit diet, popularized in the 1960s, that promised a loss of 10 pounds in 12 days simply by eating grapefruit – lots of grapefruit. Although the fad died out, it's still true that grapefruit contains only 84 calories per serving. The same serving also accounts for other needed nutrients such as magnesium, thiamin, Vitamin B6, niacin and calcium.
However, beware of mixing certain medications with grapefruit or its juice. Prescription drugs ranging from anti-cancer medication to antidepressants have been known to react adversely when combined with grapefruit, but most do not. Warning labels are provided on prescriptions proven to cause harm if mixed. If you take any of these medications, consult your physician to determine if it can be mixed with grapefruit or its products.
And if the taste of straight grapefruit doesn't thrill you, there are ways to add the juice for extra flavor without a mouthful of citrus. Use grapefruit juice as an additive to a salad dressing or to give a dish a little extra tang. The Web site floridajuice.com provides a wide selection of interesting grapefruit-based dishes, from snacks to a main course. So long as it's 100 percent grapefruit, it's fat-free, sodium-free, cholesterol-free and free from added sugars.