A Slice of Reality
Bread baking is complicated, but here's reason for hope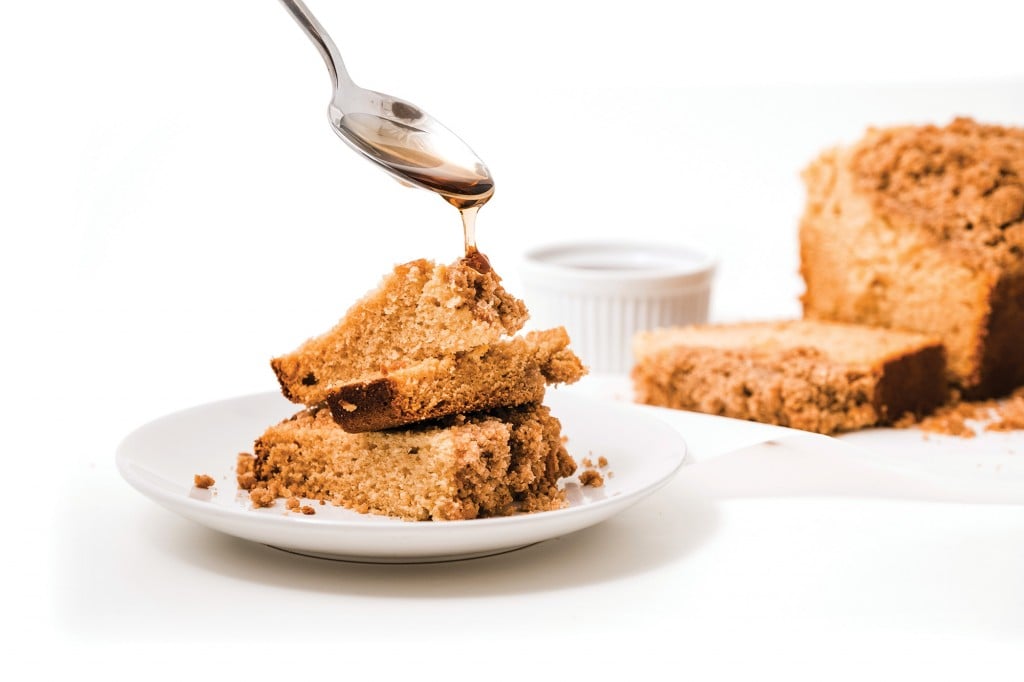 I love "The Great British Bake Off."
My favorite pastime involves cozying up with blankets and watching it on my couch.
Maybe it's the juxtaposition of wholesome friendships between contestants and very critical judges, or maybe it's the fact that I just love baked goods and I love to bake.
Yet despite my obsession with the reality TV show, I never attempted to make any of the delicious goods that I'd seen on screen until I decided I wanted to learn to bake bread.
Though bread baking is not easy, plenty of recipies claim that it is. I ventured to make a "quick, no-knead loaf" that promised a professional light and airy taste.
So on a Sunday morning, I got to work. I followed the recipe with the hope of parading a delicious loaf around my office the next day.
I didn't have a stand mixer or a dutch oven, but I had determination. That was all I needed, right?
Wrong. I let the ingredients begin to foam so that little bubbles cracked and popped in the bottom of my mixing bowl. I created the delicious sound of yeast activation, but then I failed miserably.
The dough didn't rise. When I took the so-called bread out the oven, it was dense, heavy and burned at the bottom. It looked nothing like what saw in the photos.
Like the bread, I was crushed.
Unlike on "Bake Off," I had no host to cheer me up with a witty retort or a fellow contestant to give me a hug and offer some tea.
I stared at my sad excuse for a loaf and decided that bread wasn't my thing.
I'll just stick to cookies and cake, I thought.
That is until a few weeks later when I spotted Pancake Bread at Trader Joe's — a self-described "buttery and delicious maple-flavored loaf that resembles a banana bread with a sugary crumb on the top."
That was bread enough for me, and I resolved to make it.
I found a copycat recipe online from the Table For Two blog and got started on my comeback.
I followed each step to the letter and whispered kind words to the batter.
And when I pulled it out of the oven, it was perfect — a golden-brown loaf that was close-textured but still light and fluffy.
The smell of maple filled the air, and the notes of cinnamon intoxicated me.
I had made bread.
And when I brought the loaf to the office, praise-filled the room. I felt like a Star Baker.
Trader Joe's Pancake Bread Copycat Recipe
Ingredients
For the crumb topping:
⅓ cup granulated sugar
⅓ cup dark brown sugar, packed
¾ teaspoon ground cinnamon
8 tablespoons unsalted butter, melted
1 ¼ cup all-purpose flour
Pinch of salt
For the bread batter:
2 cups all-purpose flour
½ teaspoon baking soda
¼ teaspoon baking powder
¼ cup malted milk powder
¼ teaspoon salt
8 tablespoons unsalted butter, room temperature
½ cup granulated sugar
2 eggs, room temperature
½ cup buttermilk
½ cup maple syrup
1 teaspoon vanilla extract
Recipe from Table For Two Blog tablefortwoblog.com
Note: Ovens vary in temperature, so keep an eye on it. If you notice the edges are getting very brown, tent the pan with foil for the remainder of baking. The exterior of the bread will be slightly darker in color than normal because of the sugar and butter content.
Click through for a step by step guide to making this loaf!
Photography by Saige Roberts