A Shrine for Martyrs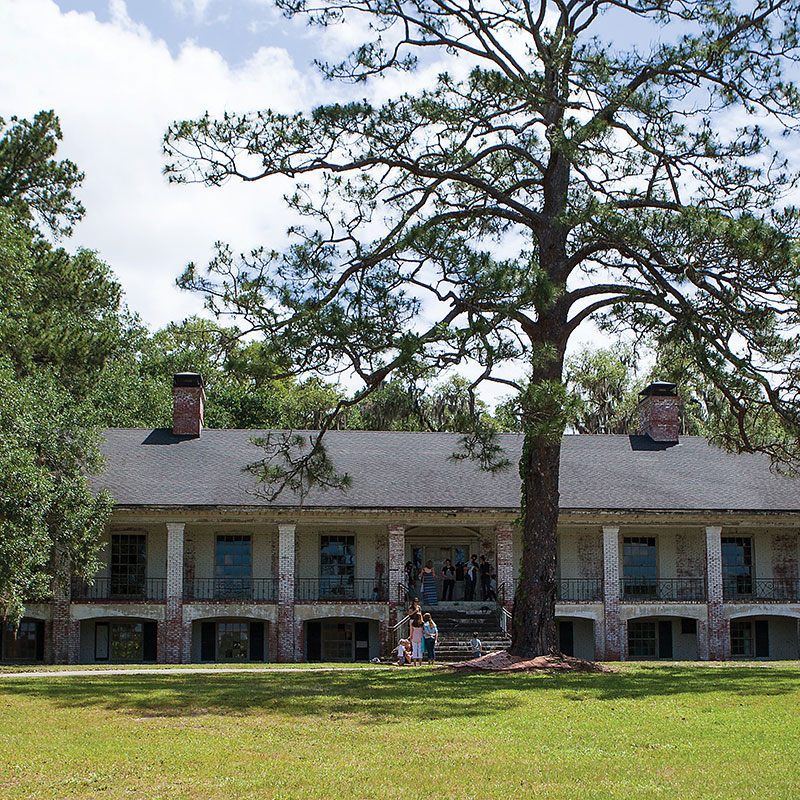 All is quiet and serene at the historic site of San Pedro y Pablo de Patale. Located just north of Interstate 10 and accessible only to archaeologists and researchers, the undeveloped land looks like any other rural Tallahassee pasture. But it hides a tragic past.
On the night of June 23, 1704, Father Manuel de Mendoza was killed as invading Creek Indians and Carolina militiamen scourged the Apalachee region in a campaign that killed, captured and enslaved scores of native men, women and children.
Along with Spanish friars and soldiers, several Christianized Apalachee leaders were also killed — martyred by torture and fire — during the 1704 raids. Today a movement to honor their memory and seek their canonization continues through a Tallahassee organization called Martyrs of La Florida Missions, which wants to build a shrine to their memory on a 78-acre parcel of land once owned by Dr. Charles Wall.
The property, located at 1759 Chaires Cross Road, sits about a mile west of the 1704 Patale site and features a 1950s-era mansion that will be restored to its former glory and used as a museum, according to Danielle Shea, executive director of Martyrs of La Florida Missions. A prayer garden and a hilltop chapel dedicated to St. Joseph, Patron Saint of Converted Indians, are also part of the overall plan for the "Shrine of Mary, Queen of Martyrs of La Florida Missions."
The shrine property, noted for its quiet vistas and large hilltop cross, is currently open to visitors "every sunny Sunday" from noon to 2 p.m., Shea said. For directions and other news about the site, visit martyrsoflafloridamissions.org.
"People come here to pray, be inspired and have picnics," Shea said. "We welcome all."