A Sharp-Dressed Man
Top-shelf duds suit Tim Jansen just fine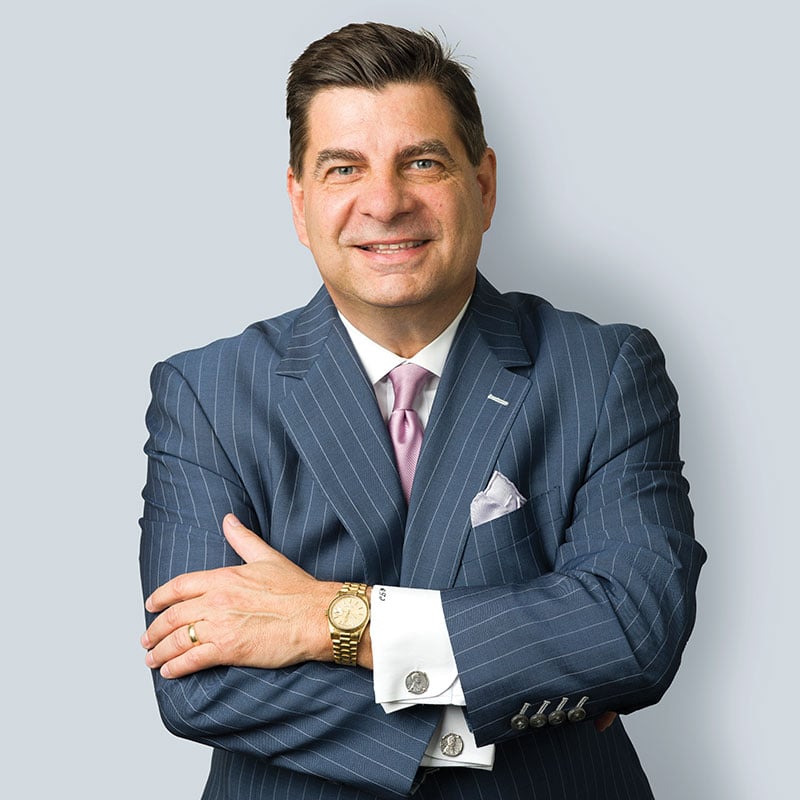 Lawrence Davidson
If you peeked into Tim Jansen's closet, you'd find roughly 20 elegant custom-made suits, impeccable white shirts and dozens of leather shoes from luxury designers like Ferragamo and Gucci. It's a classy wardrobe worthy of this high-powered Tallahassee defense attorney and sports agent known for his debonair appearance in and out of the courtroom.
But Jansen, 55, isn't afraid to bend the rules — a little. Look more closely in his closet and you'll find a custom gold suit from Élevée Lifestyle, known for outfitting NFL stars, including Tampa Bay Buccaneer Jameis Winston — Jansen attracted national attention representing the former Florida State University quarterback.
But Jansen received the gold suit from another client, football coach and former NFL player Corey Fuller, who was a Baltimore Ravens defensive back when he was saddled with gambling charges in 2005. Fuller was acquitted and bought Jansen the extravagant ensemble.
It's a "sharp suit," Jansen said, but don't expect him to wear it when he's picking a jury. "Unless maybe I was in Miami," he joked.
Make no mistake though. Jansen does take style seriously.
"It doesn't make the man but it can reflect the man," said the former federal prosecutor, wearing his professional attire of blue pin-striped suit, lavender silk tie and lightly starched white cotton shirt with his initials RTJ monogrammed on French cuffs. (Jansen's first name is actually Russell and his middle name, Timothy, but friends call him Tim).
For 20 years, Jansen has had his shirts and suits made by Tallahassee tailor Arron Gober, who charges anywhere from $895 to $5,000 for a get-up.
"I believe in quality over quantity," Jansen said. "It's better to have a few high quality pieces" which can last a lifetime than a bunch of poorly made items.
Gober describes Jansen's style "as traditional with flair. He likes classic patterns but may twist it a little."
Jansen said he developed his sense of style right out of law school while working as a special assistant and travel aide to Gen. Alexander Haig when the gravelly four-star general made a brief run for president in 1988.
Living in Washington, D.C. at the time, Jansen sold his Volkswagen Rabbit for $2,500 and bought four suits, a raincoat, some ties and shoes. "I didn't need a car, but I had to wear suits every day."
Haig "was military, but he was a sharp-dressed man and I learned a lot from him," Jansen said. "I learned that your appearance is the first thing people see about you. Whatever world you're in, you want to give the impression that you're up with the times. You feel good when you dress well and you're taken more seriously."
>Even now, you won't catch Jansen following fads. "I don't do the tight, skinny pants." And his pet peeves are flip-flops, multicolored socks and guys who wear a nice suit and "shoes so cheap and outdated it takes away from the whole outfit."
The University of Florida graduate wears comfy Lucky jeans, loafers and a button-down shirt even when he's relaxing in his man cave.
Incidentally, Stephanie, his wife of 24 years, doesn't shop for him. "People ask 'Did your wife buy you this or that?' but I buy my own clothes."
Most of all, Jansen developed his sense of style to suit him. "I don't wear clothes for other people," he said. "I dress to make myself feel good. And if I feel good, I do better."