A Regional Resource
Tallahassee Cancer Center and its team draw patients from a wide radius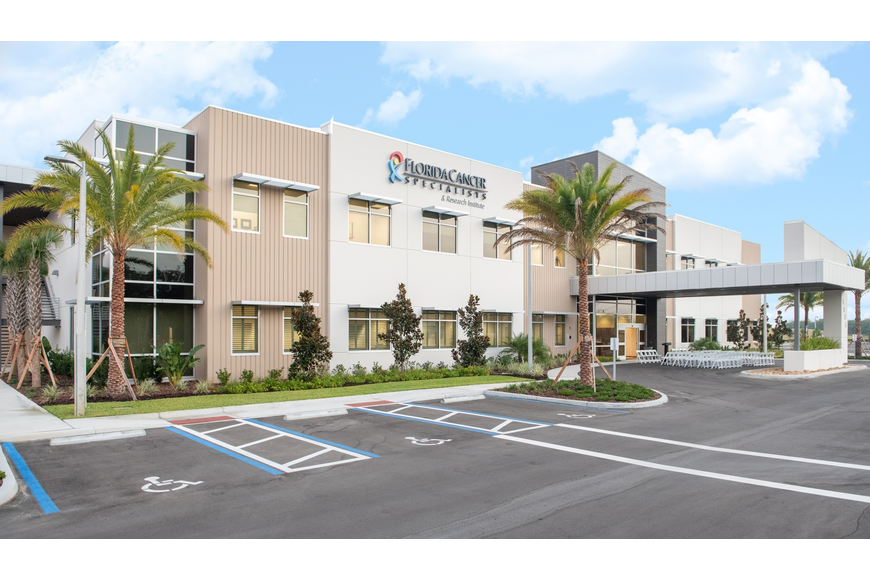 It's a scenario that plays out in Dr. Scott Tetreault's office frequently. Happens all the time, he says. It's that initial phase in a doctor-patient relationship when the physician effectively auditions, selling his talent, experience, his staff and his medical facility …
I sit down with a patient. He's in his 70s and has just been diagnosed with cancer, say it's prostate cancer. His wife is with him and so is his daughter, and she is a lawyer, and she's got her notebook. I can tell, based on their questions, what the conversation was like at the dinner table the night before. The daughter has told him that the doctors in Tallahassee are not competent — "We're getting you out of town. You've got to go to Moffitt in Tampa." And Dad said to her, "You're a lawyer, I'm proud of you, so I'll go, but if they say I'm going to need treatment, I'm going to have to go six hours one way from my farm to get it." Dad says to me, "We're going to be honest with you; we have an appointment at Moffit next week." I say, "OK, great, you're going to see one of my friends." But the real reason Dad brought up the appointment is because he wants to know from me if it's truly necessary that he go to Tampa. At this point, he's met my front desk people and my new patient coordinator and the people who draw blood. They have all been wonderful. Dad is satisfied that everybody knows what he or she is doing. But the daughter with the notebook has to have peace, too. She has to have confidence that her father is going to get the right diagnosis, the right treatment.
Tetreault, as a Florida Cancer Specialists legacy partner, and particularly given the completion of the Tallahassee Cancer Center, is in a strong position to give people the assurances they need.
The impressive building itself inspires confidence.
"And I can tell the patient and family members that every FDA-approved treatment for your disease is right here," Tetreault said. "Plus, we have experimental trials, clinical trials."
Hearing that, people like the daughter in the previous example will visibly relax.
"I can tell her that despite what a friend told her about Moffitt having something we don't have, we have it all here. And the daughter's body language says, 'OK, that's a relief,' because she has two small children, and she was worrying about having to draw down family medical leave."
Some cancer drugs, Tetreault pointed out, are extraordinarily expensive. Lots of administrative help may be required to get them ordered and delivered. Small groups may be unable to handle all of that, but FCS can — right here.
The Tallahassee Cancer Center, Tetreault emphasized, is for the patients, first and foremost, and for its employees.
"Having cancer is a real challenge," Tetreault said. "There's a myth that people have in their heads, that if I get cancer, I'm going to the best place in the world, get the best surgeon to cut it out and then I get to wear a cancer survivor ribbon the rest of my life. That's what people walk around believing."
But the truth is, for most people who develop cancer, it's a chronic disease requiring long-lasting treatment.
"Many of our patients require treatments of two, three, even four hours a week or every other week," Tetreault said. "You want to spend those hours in a pleasant, efficient, nice environment. Imagine spending that time in a dingy, low-rent place. It's bad for healing, and it's really bad for your employees. That's why you need a state-of-the-art facility."
And it's available — right here.
"It's bad enough having cancer but imagine having to drive back and forth to Tampa or the Mayo Clinic for treatment," Tetreault said. "That has side effects of its own. A trip is dangerous. I will tell anybody, 'If you are going to MD Anderson in Houston and they are saving your life and nobody else can, I'll drive you there.' But that is almost never the case."
At the Tallahassee Cancer Center, diagnostic equipment including the latest PET/CT scanner, immunotherapy, vaccine therapies and clinical trials are all available. The medical staff includes Dr. Margarett Ellison, a gynecological oncologist, or as Tetreault put it, a "very rare bird who does surgery and provides medical services for gynecologic cancer cases."
The center, Tetreault said, serves patients from a "catchment area" of some 600,000 to 700,000 people, from Monticello to the Georgia line to the Gulf of Mexico, east to Perry and west to Panama City. Especially in the Hurricane Michael impact area, the need is great. There, many supporting specialists were displaced by the storm and did not return.
The Tallahassee Cancer Center, then, is a regional resource.
"Say a guy in Greenville has a cough, he gets an X-ray and there's a bowling ball in his lung," Tetreault said. "His nurse practitioner has my cell phone number, and she texts me a picture of the X-ray and report or concerning labs and asks me when I need to see him. Today, tomorrow, in two weeks? It saves lives."
Many times, Tetreault has had the experience of meeting with people, especially from rural areas, who equated a cancer diagnosis with a
death sentence.
"Every couple of weeks, I'll have people in my office in tears," he said. "They had no idea as to what is possible in our area."
With the advent of the Tallahassee Cancer Center, what they did not know about just got better.