A Life-Changing Battle of Tourette Syndrome
Coping with a brutal condition and people who don't understand it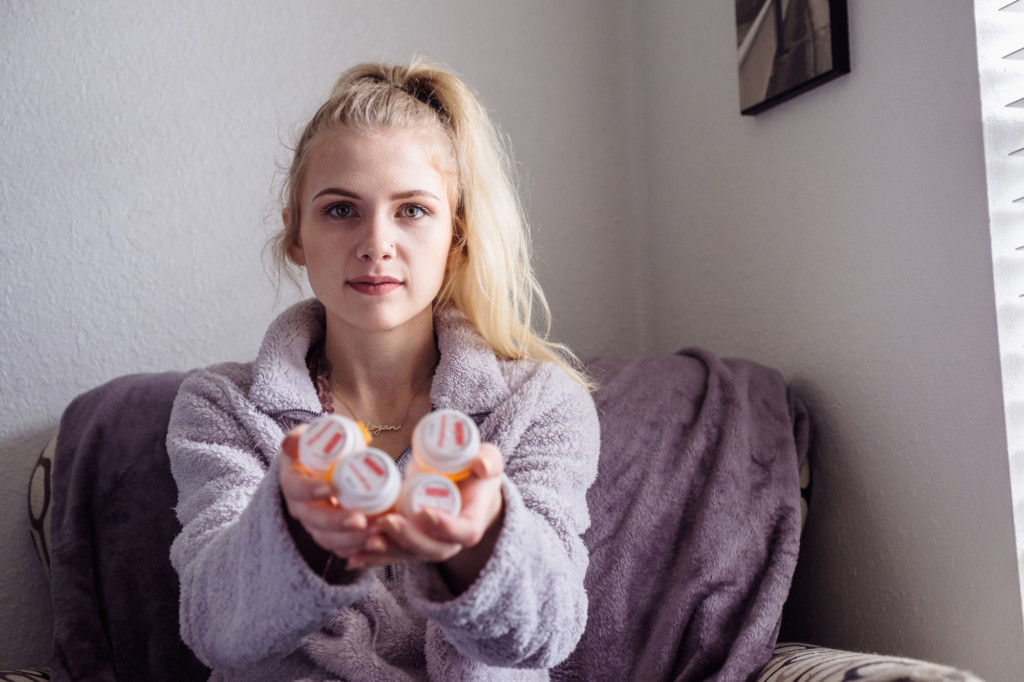 When I was 13, I noticed something different about myself. I started having a dry cough, producing a sound that a small child might make.
I didn't find it terribly disturbing, but I knew it wasn't right. Diagnoses included asthma, anxiety and epilepsy, yet my relentless cough continued.
I also began to develop tics, involuntary movements that still include a backward jump when I'm standing and a jump in my chair when I'm sitting — like a frog plopping itself onto a log.
I found it exhausting, physically and mentally, and the exhaustion helped me to recognize that I had health problems other than the ones doctors were treating.
Three years ago, at the age of 18, doctors told me I had Tourette's syndrome.
Tourette's is a neurodevelopmental disorder categorized by the tics that I was experiencing.
Interestingly, Florida State University student researchers led by Olivia Rose did experiments in 2017 and asked me to participate, which I did without hesitation.
The experiments led the researchers to suspect that the disorder affects electrical patterns in the brain known as mu waves, which run from ear to ear.
My mu waves "light up" unprompted; they should be active only when the brain is trying to signal a movement to another area of the body. This involuntary action is what causes my compulsory responses, the researchers believe.
To get diagnosed with Tourette's, a patient must have displayed at least two or more motor, or physical, tics and at least one vocal tic.
I have developed a variety of them over time, from the cough to a leap and a skip in the middle of a stride. Some days, I find my tics bearable and under control, and other days, they feel so ferocious that I miss school or work due to their severity.
One morning last year, I woke up and couldn't catch my breath, and I knew my day was going to be a challenge. During my morning routine, which involves breathing exercises including yoga, I tried my hardest to fight through the tics. But I couldn't manage to leave my house.
I felt so embarrassed — ashamed, even. I didn't feel like fighting anymore and didn't want to function in society. The intensity varies, but I continue to experience this brutality about once a week.
My diagnosis came rather late, as most people are diagnosed at age 8–12. And it came as I was just beginning my college career.
The news shouldn't have come as a shock, as my dad for months had suspected Tourette's. Yet the diagnosis came as one of those devastating moments that made time stop:
I have Tourette's. I'll have these tics for the rest of my life. What am I going to do?
In medical terms, I am a rarity. Some .3 percent of children age 6–17 in the U.S. receive a diagnosis of Tourette's syndrome, according to the U.S. Centers for Disease Control and Prevention.
Researchers have found no cure, and doctors aim to control the tics and to help patients get on with our activities and lives.
My condition made my time at Florida State University a challenge from the start. As a junior in the fall of 2017, I took a few semesters off as I sought ways to cope — doctors willing to help and medications for my tics.
I have tried plenty of medications and recently found a concoction that helps fairly well.
Still, many people stare. They shake their heads. They even laugh. Sometimes, they're downright rude.
For my 18th birthday, I was having dinner with friends at a local restaurant, and a woman next to us kept asking the waiter to move us to a different booth because I was "disturbing" their family meal.
All the while, she judged my condition without asking about it, saying "What's wrong with you?" and, "Why do you do that?"
What's wrong with you?
That one threw me for a loop, and I wasn't prepared to answer.
After speaking with me about my so-called disruptions, the server denied the woman's requests. But the situation remained awkward and uncomfortable as the woman continued to stare at me from across the booth; I felt anger and pain boil inside.
The problem lies within the problem of Tourette's syndrome; it's not well researched and therefore not well known or understood.
I've been slowly learning how to navigate it. Tourette's can hold me back from doing and enjoying a multitude of things in life, like pouring hot coffee and driving my car.
These things take extra caution and care when I'm not in control of what movements my body may make unwillingly.
Should your child become diagnosed with a condition such as mine, please know that you'll have people, including me, standing with you and your daughter or son in solidarity and love.
It won't be easy for your child, but it can get better. It will get better. It gets better for me when I remember this:
I am not my disability; I am much more than that. I am passionate. I am confident. I am a strong woman, and I am without a doubt better than this diagnosis that continues to try and drag me down.
And for the first time in a long time, I know I'm not going to let it.
I will defeat the beast that lies within my mind. 
Kirsten Terhofter worked until recently, before her move to Houston, as a receptionist at Rowland Publishing, owner of Tallahassee Magazine. She aspires to have a career in the creative arts.