A Half-Century of Eli, The Hometown Kings of Rock
We sat down with Eli band founder Charlie Roberts ahead of their show at Corner Pocket in Tallahassee to hear some road tales.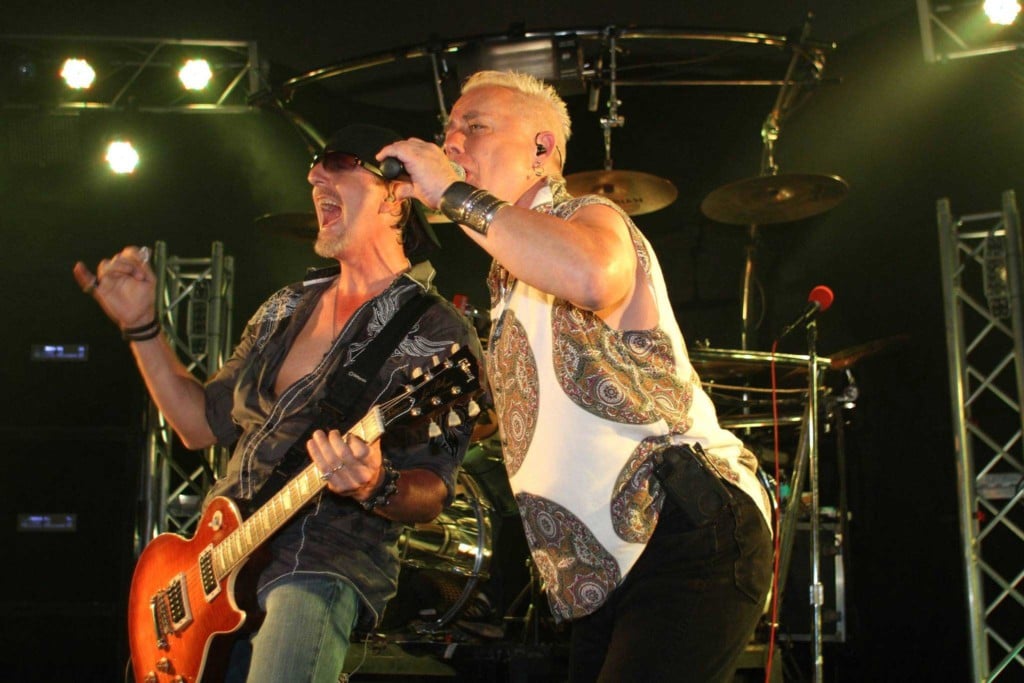 Quick. Name all the rock bands that are still at it after 50 years. The Rolling Stones. King Crimson. Stuck for another one? Try Eli.
The list is short because, as anyone who played in a band can attest, keeping a group together is one of the most daunting tasks known to humankind. If working for pennies under grueling conditions doesn't do it, ego clashes will almost certainly tear you apart.
But despite the challenges and the pitfalls, homegrown Tallahassee rockers Eli are looking forward to celebrating their 50th anniversary in 2019.
That's 50 years of in-and-out of the van, loading in and loading out, playing in dives and behind chicken wire, and when stars align, in front of enormous crowds opening for KISS or thousands of people at Gulf Coast beach parties. What makes Eli work?
We sat down with band founder Charlie Roberts ahead of their show at Corner Pocket in Tallahassee to hear some road tales.
Born in 1969 out of the ashes of The Changing Times, a proto-Southern Soul band complete with horns, Eli debuted in 1969 to an enthusiastic crowd at the Lake Ella American Legion Hall.
From the beginning, the Eli ethos was both simple and hard: Deliver the highest quality rock and roll experience possible.
Charlie's father offered them a dead truck if they got it running. So they rebuilt the engine, refurbished the body and slapped a giant Eli logo on the side.
It was the beginning of Eli's do-it-yourself mentality. "We like to control our own destiny," Roberts said.
Proving it early on
"In 1969, bands like us didn't have their own trucks. When we drove up in that thing, people immediately got the idea that we were something. Then all we had to do was prove it."
From the beginning, "proving it" meant hauling all the trappings of a big-time rock show.
They delivered pro-quality lighting and sound and a polished repertoire of band originals alongside top hits.
When the technology improved, Eli invested in new gear to stay ahead of the game. A recent show at the Corner Pocket is typical.
A 70-foot truck pulls up at around 10 a.m., and the Eli crew sets out to transform a neighborhood sports bar into a miniature rock and roll arena.
They build a stage, 24 by 16 feet, and top it with a scaffold to support the LED light array.
A wall of faux guitar amplifiers — a plywood and cloth backdrop about four inches thick — recalls the stage trappings of the metal monsters of the '80s.
The stage is almost ready when the band arrives for soundcheck. There are new songs to learn while the sound man tweaks and the light designer fiddles.
Levels are leveled, cue spots aimed.
The band starts and stops, several bits of tunes played and repeated before they settle in.
That's when the vital elements — the components over and above pure showmanship that will make or break a band — begin to emerge.
First off, every one of these guys has a great voice. Lead singer Cookie — AWOL from sound check, true to form for any self-respecting rock show diva ma — has all the moves you would expect from an '80s model frontman.
And when Cookie (just Cookie, no last name necessary) decides to wander the crowd to do shots with fans, the other guys are ready to step up.
Jamie Majors sings a pure, clean tone from behind the drum kit. For the whiskey and smoke sound, Lance Owens nails the growl with a throat full of gravel.
The group harmonies — so critical for nailing the '80s power pop sound — are tight as a tick.
But can they play? You bet your favorite Black Crowes tour jacket they can.
Drummer Majors is rock solid, an atomic clock timekeeper with just enough flash and sizzle to push the energy up a notch or 11.
Steady rolling Steve Hacker on bass — his mates peg him as the group's musical secret weapon — keeps it hard in the pocket.
Guitarists Owens and Kelly Love seem to have pretty much every guitar style short of classical at their fingertips, from Southern rock to Van Halen shred. Darn right they can play.
It's finally show time. The Corner Pocket is packed with fans aged 21 to 75. The staff wears Eli T-shirts. The women's shirts urge us to "Party Naked"; the men's declare "If It's Too Loud, You're Too Old." Crowd fashion favors biker vests and (p)leather halters with fringe, tank tops and tight jeans, and more than a few greying ponytails.
It seems that everyone knows everybody else. Roberts explained that they get to know most of their fans by name, an extension of the band's goal of creating a "rock and roll family" dynamic.
The lights are flashing, the band is slamming, the smoke machine (of course!) pumps fog, and this neighborhood bar might as well be a stadium filled with thousands of fans lifting their drinks, loudly singing along…
Oh, are you gonna take me home tonight
Ah down beside that red firelight
Are you gonna let it all hang out
Fat bottomed girls
You make the rockin' world go round
It ain't politically correct, and hey, the song is a good 40 years old — old enough that many in the audience could have been conceived under the dashboard lights with its tender message as soundtrack. But none of that matters tonight.
On the cusp of its 50th anniversary — with a new CD and a band documentary in the works — Eli continues to deliver on the promise they made a half-century ago.
"We still get butterflies before a gig. You just want it to be right. We want to deliver that big experience, that thing that blew me away when I first saw it. You never forget that feeling."
And with that, it's time for Charlie to think about how to make the light show just that much better for next time. There's a promise to keep.