A Growing Issue
FAMU initiative emphasizes education and research on medical marijuana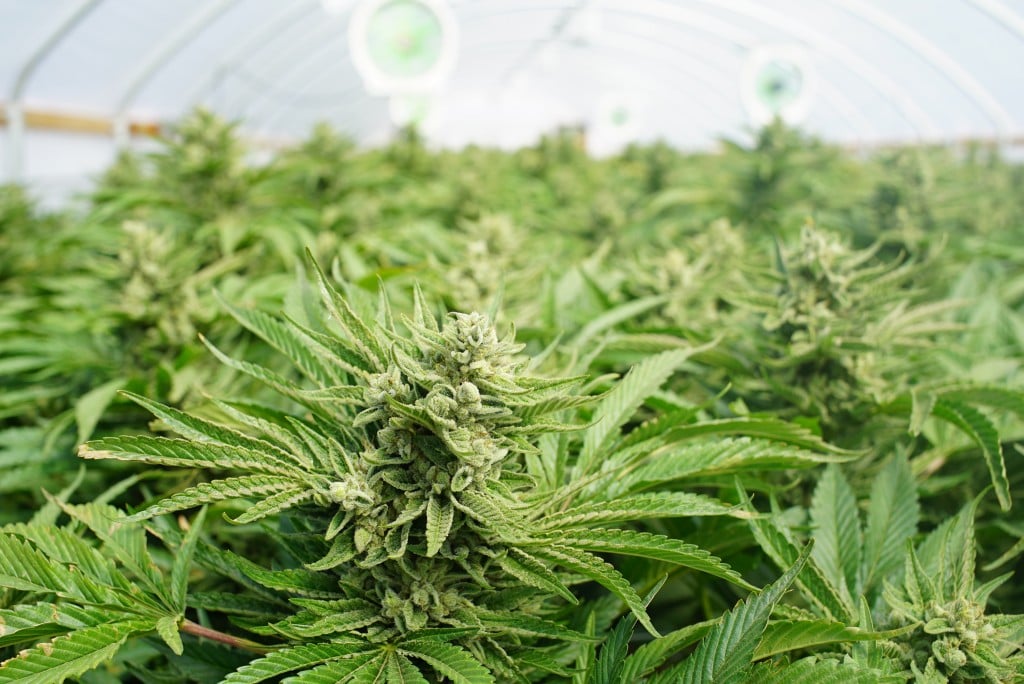 It's a new kind of green revolution.
This one isn't about the environment, though it certainly depends on it.
It's the legalization of marijuana that has been sweeping through the U.S. over the past several years. Florida residents voted in 2016 to legalize medical marijuana, joining a growing list of states that have legalized the drug for either medical or recreational use.
That inspired Florida A&M to establish the University's Medical Marijuana Education and Research Initiative, or MMERI, which says it aims to "educate and inform Florida's diverse minority communities about the benefits of medical marijuana and the potential consequences to health and well-being from recreational use."
The university says on its website that MMERI also seeks to establish FAMU as "a touchtone center for marijuana information" that informs policy on the effects of the booming medical marijuana industry.
Patients use medical marijuana to, among other things, relieve pain, stimulate appetite and reduce anxiety and inflammation. Side effects include, as you might expect, impaired judgment and coordination. Doctors and officials say more research on marijuana in health care is needed.
The FAMU initiative stems from 2017 state legislation that called for $10 from every medical marijuana card to go to MMERI's medical marijuana education and research. The card fee is $75.
The initiative trumpets FAMU's status as a historically black university as it reaches out to minority communities. The American Civil Liberties Union says on its website that African Americans are almost four times more likely than whites to be arrested for marijuana, despite roughly equal rates of use.
"This is an exciting time for FAMU, and I say that in all honesty," said Patricia Green-Powell, interim executive director of MMERI. "This is an initiative that is really going to get at empowering our minority communities and Floridians."
FAMU says the initiative emphasizes communication, engagement, research and education. It organizes community forums near and far that include educators, lawyers, health officials, church leaders and law enforcement officers who discuss, among other things, the science, benefits, risks and laws related to medical marijuana.
One panel included a person who had gone to prison for unlawful marijuana use, Green-Powell said.
"Medical marijuana is so new to all of us," she said. "There's so much we don't know, so much in the research that leads to other questions."
According to the Florida Department of Health, a patient must be a Florida resident or seasonal resident who has been diagnosed with a qualified medical condition by a qualified physician to be eligible to purchase medical marijuana. Qualified conditions include, among others, cancer, epilepsy, glaucoma, HIV/AIDS and post-traumatic stress disorder.
The patient must get entered into a state registry and obtain an identification card. Patients can purchase medical marijuana only from a state-approved treatment center, or MMTC. In the spring, the state's online search tool showed 10 MMTCs in Tallahassee among 234 statewide.
No, you still can't legally grow, sell or dispense marijuana without a license. To make that point, the university posted on YouTube a MMERI forum that included Pensacola Police Chief Tommi Lyter.
"We're going to enforce the law as it's written, and right now, medical marijuana is legal, under very narrow circumstances," Lyter says in the video, referring to Florida law. "You could have a medical marijuana card (and) buy it from a dispensary, but if you take it out of its packaging or use it while you're driving, then you can run afoul of the law."
MMERI conducts forums every few weeks throughout the state and invites participation and questions from community members. That included an October panel at FAMU that "allowed students to ask questions that they would otherwise be afraid" to, said Chloe Lafaille, an officer in FAMU's Student Government Association. "They learned a lot of things they didn't know."
She added, "Most of the issues are a matter of not knowing."
Green-Powell said in January that plans included visits to neighborhoods to gather information and data.
"As I make my way through these housing areas," she said, "I should begin to see some common themes about what they know and what they don't know. That's going to inform us even more."
Green-Powell also pointed to Cynthia Hughes Harris, dean of FAMU's School of Allied Health Sciences. She coordinators medical marijuana research funded by MMERI mini-grants awarded across various FAMU schools, colleges and disciplines.
The FAMU initiative includes making results of that research available to the public, Green-Powell said.
"That's a part of our vision," she said. "We see ourselves as being this place where people can go to for information."