A Golf Book That's Agonizing and Joyful
In golf, Jay Revell finds a complex life partner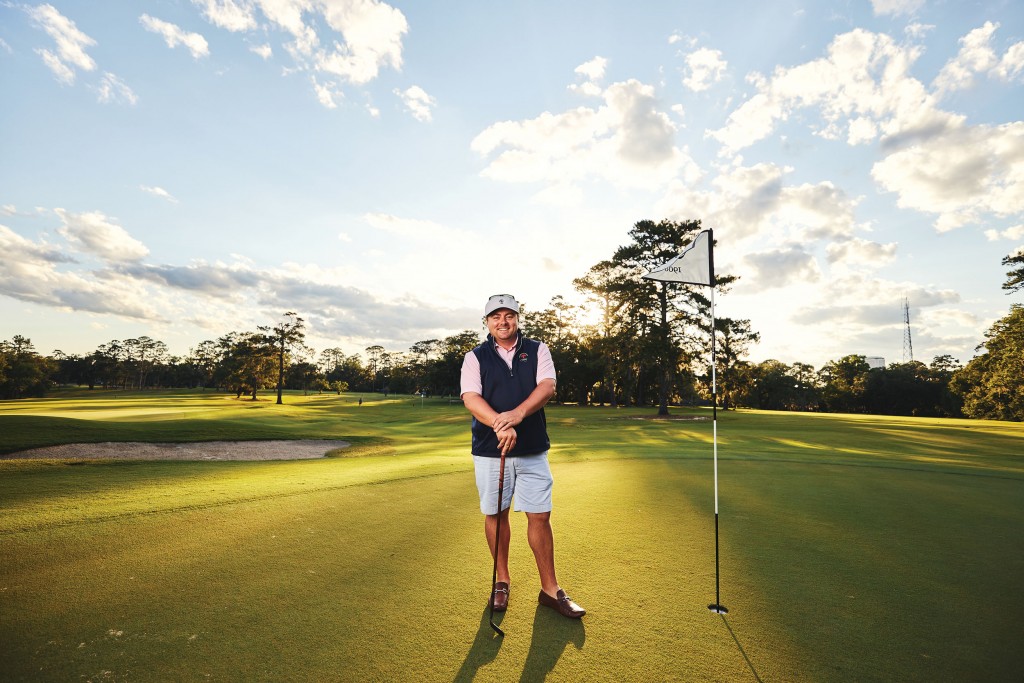 Tallahassean Jay Revell's 18-chapter golf book is more than an appreciation for the game. It is an homage, but as sincere as it is, the tribute is not overdone.
Understand that for Revell, golf is not just a pastime or a competition — over time, he has come strongly to favor the former — but instead a lifesaving, wisdom-imparting, restorative life partner with a strong connection to the player's soul.
His clubs come to be as friends with whom he shares histories compiled from tee to green. He has a hard time letting them go.
Revell describes golf as "silly, agonizing, painstaking, excruciating and embarrassing," but also "joyful, wondrous, exhilarating, life-changing and fulfilling." Ultimately, he gives the game a warm and unconditional embrace.
The book caused me to reflect on the best shots I have ever made, the best holes I have played, the most congenial foursomes I have been a part of versus nightmarish rounds easily recalled. In that, Revell has achieved a mean trick like stopping a bunker shot on a downslope.
"My relationship with golf is symbiotic," Revell writes. "If you remove it from me, you remove part of me and I'm afraid of what I might seek to fill that void."
Symbiosis implies a relationship of mutual benefit. What, then, has Revell done for the game? He is a virtuous player who has given his sport his book.
The Nine Virtues of Golf: Essays, Musings and Other Contemplations of the Game is a deeply personal 108-pager that includes, optimistically, a prescription for the game's survival, one that relies in equal measure on preserving the sport's traditions and demeanor and letting it breathe a little.
His relationship with the game got its start when Revell was a boy. "If golf is a drug, I was raised in an opium den," he writes. He grew up in a tiny universe — Havana, Florida — and, for him, the community's country club and its nine-hole course were at its center. His grandfather was the pro at the club, and Revell grew up in a house located just off the fourth hole.
"I found myself drawn to the people who loved to play the game," Revell reports. "The men who frequented the club were like living legends to a small boy who dreamed of playing like them someday."
Those legends included some serious sticks, Revell assures us, including one David Touchton: "When he made a turn at the ball, it sounded like a candle being blown out."
Revell would come to emulate the best. He has been a scratch golfer in stretches in his life, and his office is a storehouse of golf memorabilia, trophies and other prized possessions including a framed copy of a newspaper article that describes his victory with his brother Hilton in the "biggest two-man tournament" in Havana.
But Revell's greatest round took place in South Carolina at the coast-hugging Ocean Course at the Kiawah Island Golf Resort. In Revell's estimation, the course is the nation's most difficult, one, he points out, that humbled participants in the 1991 Ryder Cup and the 2012 PGA Championship held there.
When Revell played the course for the second time after struggling to get around the layout four years earlier, his outing was complicated by two factors: a fierce, two-club wind and a tortuous hangover. Revell takes his readers on a peristaltic ride as he recounts a round in which, unaccountably, he kept his score and the night before down while self-medicating with Gatorade, Aleve and CBD oil.
For 17 holes, he was immersed in a euphoric trip to that elusive "zone" where the diameters of holes generously expand and shots visualized are mystically converted to shots made. He entered the home hole at just one shot over par. But reality and nerves broke the spell. Back in his body, Revell hit his approach shot to the green short and wound up tapping in for bogey. This, then, was not Dock Ellis throwing a no-hitter while on LSD, but it was close.
Revell's 74 was cause for full-throated celebration.
Revell manages always to keep golf near. He fashions a golf hole in his backyard. He sneaks in a few holes at the Capital Country Club near his home after work. He makes golf part of business trip itineraries. He devotes vacation time to golf trips.
He is hopeful that municipal courses will be made more dimensional, that private clubs will grant more access, that greens fees for players 15 years old or younger will be made a thing of the past and that golf will flourish for generations to come.
For as long as it does, he believes, golf will shape players by insisting on nine virtues — accountability, integrity, patience, humility, gratitude, confidence, generosity, respect and wisdom — and, in so doing, make them better people.